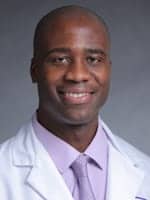 Joseph Ladapo, MD, PhD
CardioDx Inc, Palo Alto, Calif, a molecular diagnostics company specializing in cardiovascular genomics, has announced results of a multicenter, real-world registry study demonstrating the clinical utility of Corus® CAD, a blood-based gene expression test, in the evaluation of patients with symptoms suggestive of obstructive coronary artery disease (CAD) in the primary care setting.
The study will be presented at the 35th Annual Meeting of the Society for Medical Decision Making, taking place through October 23 in Baltimore.
"Better methods are needed to assess whether or not obstructive CAD is the cause of patients' symptoms in the primary care setting, so that clinicians may quickly explore non-cardiac sources if it is not," says Joseph Ladapo, MD, PhD, assistant professor of medicine, Department of Population Health and Medicine, NYU School of Medicine, New York. "Each day, approximately 8,000 patients with non-acute chest pain present to the outpatient clinic for evaluation, and nine out of 10 of these patients do not have stable CAD as the cause of their symptoms.
"The Corus CAD test, with its high negative predictive value of 96% and high sensitivity of 89%, as demonstrated in the COMPASS study, may help clinicians optimize patient care and reduce unnecessary cardiac testing by ruling out obstructive CAD early in the assessment pathway," Ladapo adds.
The study, titled "The Clinical Utility of a Novel Genomic-Based, Gene Expression Test in a Study Registry Evaluating Patients with Symptoms Suggestive of Obstructive Coronary Artery Disease in the Ambulatory Care Setting: Results from the REGISTRY I Study," found that Corus CAD changes clinical decision-making by assessing the likelihood of obstructive CAD in primary care patients. This study, conducted in seven community-based primary care practices, evaluated 342 patients presenting to primary care with non-acute typical symptoms such as chest pain; pressure, or heaviness that may radiate to the neck, shoulder, jaw, back or arm; or atypical symptoms such as sudden onset of weakness, nausea, vomiting, or body aches.
The study found that each 10-point decrease in the Corus CAD score was associated with a 13-fold decrease in the likelihood of referral for further cardiac testing (p<0.0001). Low-scoring patients (less than or equal to 15) had a 94% decrease in the likelihood of cardiac testing referral compared to patients with non-low (>15) Corus CAD scores (p<0.0001). Additionally, no major adverse cardiac events were noted at 30-days' follow-up.
"Overutilization of diagnostic testing is a costly healthcare expense in the US," says Mark Monane, MD, chief medical officer, CardioDx. "There are few effective options for primary care clinicians in the office setting to accurately help exclude the presence of obstructive CAD, leading to referrals to cardiology that may not be necessary.
"Corus CAD offers these clinicians the convenience of performing a noninvasive, blood-based diagnostic test right in their offices and the confidence of knowing that the results are accurate," he adds. "In this real-world registry study of primary care practices, Corus CAD use was associated with lower referral patterns among low score patients. Given the 96% negative predictive value, Corus CAD has the ability to help clinicians reliably exclude obstructive CAD as the cause of patients' symptoms early in the diagnostic pathway."
Coronary artery disease is a very common heart condition in the United States. One in six deaths among Americans is caused by CAD.1 CAD can cause a narrowing or blockage of the coronary arteries (vessels to the heart that supply the heart with blood, oxygen, and nutrients), reducing blood flow to the heart muscle. This narrowing or blockage in the coronary arteries is often referred to as obstructive CAD, characterized by the presence of atherosclerosis, or plaque.
Corus CAD is a covered benefit for the estimated 48 million Medicare beneficiaries in the United States. CardioDx processes all Corus CAD test samples at its CLIA-certified and CAP-accredited clinical laboratory in Palo Alto,.
[Source: CardioDx]
1 Go AS, Mozaffarian D, Roger VL, et al. Heart Disease and Stroke Statistics–2013 Update: A Report From the American Heart Association. Circulation. 2013;127:e6-e245.