Yeast Traffic Light PNA FISH™
Detects Candida species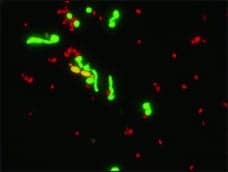 AdvanDx Inc, Woburn, Mass, offers Yeast Traffic Light PNA FISH for the detection of Candida yeast species from positive blood cultures. The product is the latest addition to its user-friendly, molecular-based PNA FISH diagnostics platform, which provides rapid identification of bloodstream pathogens within hours. The product has been submitted for FDA 510(k) status. Candidemia, a bloodstream infection caused by Candida species, is one of the most serious hospital-acquired infections, afflicting more than 24,000 patients annually nationwide. Immunocompromised transplantation, oncology, and AIDS patients are especially at risk for contracting the infection—with mortality rates as high as 50%. In a single test, labs can rapidly detect up to five Candida species directly from positive blood cultures, including C. albicans and C. parapsilosis, C. tropicalis, and C. glabrata and C. krusei. A recent study by Della-Latta et al presented at the 2008 ECCMID meeting in Barcelona, Spain, showed that rapid identification of Candida species using PNA FISH can significantly impact antifungal selection and care for patients with candidemia. In the study, rapid identification of C. albicans led to a switch to the antifungal drug fluconazole for 70% of the patients who had been on caspofungin, a newer, more broad-spectrum, but more costly antifungal drug. Rapid identification of C. glabrata, a Candida species with high levels of resistance to fluconazole, led to an 81% switch to caspofungin for those patients who had otherwise been given fluconazole.
AdvanDx Inc
(781) 376-0009
www.advandx.com
---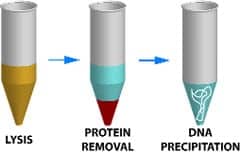 OmniPrep Kit
Genomic DNA from diverse sources
The OmniPrep™ kit from G-Biosciences/Genotech, St Louis, isolates high-quality genomic DNA from many different species and tissue types, such as animal, plant, bacteria, yeast, fungi, whole blood, and cells in culture. DNA can be isolated from samples high in polysaccharides or other contaminants that are difficult to remove from the DNA preparations. The kit relies on a rapid-precipitation technique that uses precipitation reagents to isolate genomic DNA free from proteins and RNA. Pure, genomic DNA is isolated in 20 to 40 minutes, depending on the tissue-sample type used. The resulting genomic DNA is visualized on an agarose gel as a large, single band, demonstrating the quality and minimal shearing of the technique.
G-Biosciences/Genotech
(314) 991-6034
www.GBiosciences.com
---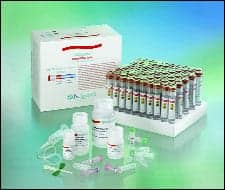 The PAXgene Blood RNA system
Collects, stores, and transports blood
Qiagen Inc, Valencia, Calif, offers the PAXgene™ blood RNA system for collection, storage, and transport of blood; stabilization of intracellular RNA in a closed tube; and subsequent isolation and purification of intracellular RNA from whole blood for reverse-transcription-polymerase chain reaction (RT-PCR) in molecular diagnostic testing. The system was cleared according to the FDA de novo classification process, where it was determined to be safe and effective, and is listed in the US Federal Register as a new Class II device. The blood-collection tube is standardized on BD Vacutainer™ technology, which helps enhance patient and health care worker safety, provides sample protection, and facilitates consistent blood volumes. The kit uses a version of the company's separation and purification technology. The purification process provides intracellular RNA from samples that have been stabilized in the PreAnalytiX reagent. The system has potential for many clinical applications that require stabilized intracellular RNA. It is distributed by PreAnalytiX GmbH, a joint venture between Qiagen and BD (Becton, Dickinson and Co), Franklin Lakes, NJ.
Qiagen Inc
(800) 426-8157
www.qiagen.com
---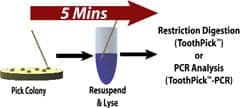 ToothPick-PCR
Rapid-colony screening for plasmid DNA
ToothPick™-PCR from G-Biosciences/Genotech, St Louis, allows for the rapid release of plasmids from transformed bacteria for screening by polymerase chain reaction (PCR). There is no requirement for growing bacteria, performing minipreps, or purifying the plasmid DNA. Users add their colony directly to the supplied solution, heat, and transfer 1 µL directly to a PCR reaction to screen for the plasmid. Following PCR, they add the supplied GLOW™ loading dye and run on an agarose gel. The gel is placed on a UV box for viewing; there is no need to stain with ethidium bromide. The loading dye reduces exposure and the many problems associated with ethidium bromide use and disposal.
G-Biosciences/Genotech
(314) 991-6034
www.GBiosciences.com
---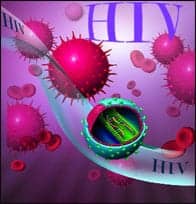 APTIMA HIV-1 RNA Qualitative Assay
Facilitates early detection
Gen-Probe, San Diego, provides early detection via the FDA-approved APTIMA® HIV-1 RNA qualitative assay, an HIV nucleic acid-amplification test (NAAT) that targets and amplifies HIV-1 RNA. HIV NAATs can identify people with acute HIV infection earlier after infection, when HIV viral loads are especially high and the individual is highly infectious. Individuals who test HIV-positive with a NAAT can be referred for counseling and treatment services before they develop clinical symptoms. The presence of HIV-1 RNA in the plasma of patients without antibodies to HIV-1 is indicative of acute or primary infection. The assay can be used as an additional test, when it is reactive, to confirm HIV-1 infection in individuals whose specimen is repeatedly reactive for HIV-1 antibodies.
Gen-Probe
(800) 523-5001
www.gen-probe.com
---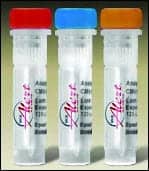 MGB Alert Real-Time PCR Detection Reagents
Helps labs develop higher-quality assays
MGB Alert® real-time PCR detection reagents from Nanogen, San Diego, help labs develop high-quality assays with improved efficiencies and reduced royalty costs. Features include universal cycling conditions for running multiple assays simultaneously; an open platform that runs on most real-time PCR instruments; streamlined workflow, to bring new molecular tests on quickly; and reduced royalties, with non-TaqMan real-time PCR. Several new tests have been added, such as BK Virus and hMPV.
Nanogen Inc
(877) 686-6436
www.nanogen.com
---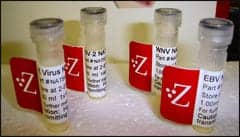 NATtrol Nucleic Acid Test Controls
Use in amplification formats
>NATtrol™ Nucleic Acid Test controls from ZeptoMetrix Corp, Buffalo, NY, are refrigerator-stable, noninfectious, whole-virus or bacterium, for use in most amplification formats. The patented process inactivates surface proteins, rendering the organism noninfectious while maintaining an intact RNA/DNA genome. Treated organisms work on most extraction and amplification formats, such as PCR, RT-PCR, TMA, branched-chain DNA, and other NAT assays. The company provides a complete listing of available viruses and microorganisms.
ZeptoMetrix Corp
(800) 274-5487
www.zeptometrix.com
---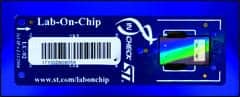 VereFlu
Lab-on-chip
Veredus Laboratories Pte Ltd, Singapore, and STMicroelectronics, Geneva, have joined to offer VereFlu™, a portable application for rapid detection of all major influenza types at the point of need. It integrates two key molecular biological applications in a lab-on-chip the size of a fingernail, and identifies and differentiates human strains of influenza A and B viruses, including the Avian Flu strain H5N1, in a single test. The molecular diagnostic test detects infection with high accuracy and sensitivity within 2 hours, providing genetic information about the infection. Its automation allows users outside the traditional lab environment to perform tests at the point of need. A miniature lab on a chip, ST's In-Check platform allows users to process and analyze minute patient samples—human blood, serum, or respiratory swabs—on one disposable, thumbnail-sized chip.
Veredus Laboratories Pte Ltd
+65 6776-3633
www.vereduslabs.com
---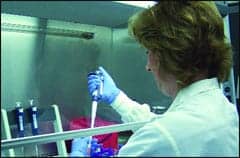 ViraCor Enterovirus qPCR Test
Quantitative PCR assay
The new enterovirus test from ViraCor Laboratories, Lee's Summit, Mo, is a quantitative PCR (qPCR) assay that detects the presence of enteroviruses and determines their severity, and tracks the course of an infection. The test detects the spectrum of human enteroviruses, including coxsackie A viruses, coxsackie B viruses, echoviruses, polioviruses, and enteroviruses 68 through 71. It does not differentiate between serotypes. The primers and probes are specific for enteroviruses. The company provides 24-hour turnaround on enterovirus results. Enteroviruses affect 10 to 15 million patients annually in the United States. Children and patients with compromised immune systems are at a particular risk for enterovirus infection because their bodies cannot readily fight the virus.
ViraCor Laboratories
(800) 305-5198
www.viracor.com
---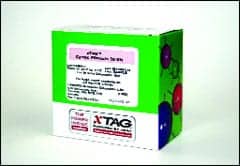 xTAG Cystic Fibrosis Kit
Multiplexing assay
The xTAG™ cystic fibrosis kit from Luminex Corp, Austin, Tex, helps hospitals and labs test for the most clinically relevant cystic fibrosis (CF) mutations from a single patient sample. It is based on the company's xMAP® multiplexing technology. CF is the most common autosomal-recessive disorder in the Caucasian population, affecting some 30,000 adults and children in North America. The kit simultaneously screens for 39 common CF gene mutations and four variants, including the 23 CFTR gene mutations and four variants (polymorphisms) that were recommended by the American College of Medical Genetics and American College of Obstetricians and Gynecologists in 2004, plus 16 of the world's most common and North America-prevalent mutations. With validated performance criteria, the kit offers an accurate and reproducible (>99.9%) test that provides mutation coverage for carrier screening in adults and an aid to diagnosis in newborns. It received 510(k) clearance from the FDA in 2005, CE mark certification for sale in Europe in 2005, and was approved by Health Canada in July 2006.
Luminex Corp
(888) 219-8020
www.luminexcorp.com
---
Purair Ductless Fume Hoods
Protection from hazardous substances
Air Science USA, Fort Myers, Fla, introduces the Purair range of ductless fume hoods featuring filter alarms and safety features. These units are available from 2 to 8 feet, and help provide operator protection when using hazardous substances. A face velocity at 100 fpm helps ensure containment of fumes, and an alarm alerts operators when the airflow falls to an unacceptable level. Mechanisms in the head section of the unit are on the clean side of the filter, helping to prevent contamination, and switches and electrical components are isolated from dirty airflow and contamination. The work area has a removable spillage tray that can be cleaned, and optional integral lighting is available. The main filter can be chosen from 14 different types of carbon, which include specialty media for vapors of organics, solvents, acids, mercury, and formaldehyde. The units are energy saving. Clean air is recirculated into the lab, helping to avoid exhausting air-conditioned and/or heated air in the atmosphere. HEPA filters for particulate filtration are available.
Air Science USA
(800) 306-0656
www.air-science.com