Surveys from the Association for Molecular Pathology reveal the impact of the covid-19 pandemic on clinical labs and help to chart the course for 2021.
By Laurie Bonner
"Testing is critically important for pandemic response, as a tool for gathering information on who is infected, where, and when. Accurate estimates of the number of people infected within a population are the cornerstone of evidence-based public health decision-making during an epidemic and can help hospitals and other frontline services plan, prepare, and more effectively respond."—Claire Standley, PhD, MSc, Center for Global Health Science and Security, Georgetown University (April 3, 2020)
How quickly times change. In December 2019, few were paying serious attention to reports of a mysterious viral illness that had appeared in a city called Wuhan, China. By the time the World Health Organization declared covid-19 to be a global pandemic on March 11, 2020, the new disease had already gained a toehold in the United States.
The impact of the pandemic has rippled throughout the healthcare industry all over the world, and clinical diagnostic laboratories were among those sectors that were most affected. To help gauge the impact of the surge in demand for covid-19 testing, the Association for Molecular Pathology (AMP) conducted two separate surveys—in April and August—asking members how their labs were coping with the staffing shortages, supply chain issues, and other effects of the crisis.
"AMP created and administered the SARS-CoV-2 Testing Surveys to monitor and collect real-time data on laboratories' efforts and experiences during the covid-19 pandemic response," says 2020 AMP President Karen E. Weck, MD, who is also a professor of pathology and laboratory medicine, professor of genetics, and director of molecular genetics and pharmacogenomics at University of North Carolina Chapel Hill.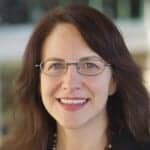 "In April, we wanted to better understand the contribution of individual laboratories and the challenges they were facing during the early days of pandemic response," Weck says. "The second survey in August was intended to determine how previously identified challenges had evolved and identify ongoing and/or new issues prior to influenza season."
AMP's 100-question August survey assessed many aspects of SARS-CoV-2 molecular diagnostic testing, including sample types, patient populations, methodologies, validation, performance, supply chain, public health reporting, laboratory workforce, and reimbursement. The preliminary results included feedback from 113 representatives from US-based academic medical centers, commercial reference laboratories, public health laboratories, and community hospitals. The results for the April survey included 118 complete responses from US laboratories to 67 questions.
Overall, 54% of the respondents indicated testing demand was currently higher than capacity due to the reopening of local businesses and schools across the country. These laboratories are also anticipating further increases in SARS-CoV-2 testing demand over the next few months with the fall and winter influenza season, as well as the need for more surveillance and screening testing.
From April to August
Compared to the April 2020 survey, respondents to the August survey were experiencing continued supply chain interruptions and also facing significant staffing shortages, all while demand for molecular diagnostic testing continued to increase. Specifically,
• Supply chain issues were a problem across both surveys. In April, swabs were the primary issue, with 77 of 81 who answered (60%) reporting that supplies were currently limited, followed by transport media (53%). By August, 76% of those who answered reported they were currently experiencing shortages of commercially available testing kits, and 53% were short of platform-specific laboratory consumables. Other materials that were limited across both surveys included personal protective equipment (27% in April and 29% in August), and reagents (33% in April, and in August, 7% for lab-developed tests and 22% for commercially available testing kits).
"We expected to see many of the same challenges highlighted in the April survey data repeated in the subsequent survey," says Weck. "For example, the August survey data highlighted continuing issues related to supply chain shortages. It is clear that the federal interventions designed to help with swabs and transport media were not adequate to fully address the needs of laboratories, as other supplies and reagents are also in short supply."
• To compensate for supply shortages, laboratories deployed multiple testing methodologies.
"Perhaps the most surprising result was that most laboratories have validated and implemented multiple different testing platforms in order to combat the various supply chain problems and provide continuity of care for their patients," says Weck. "This trend has increased between the April and August surveys."
In April 57% and by August 80% of academic medical center and community hospital/health system labs reported that they were using three or more testing methods, citing reasons such as faster turnaround times and the availability of reagents and supplies. Commercial reference labs relied primarily on one or two methods, but 20% were running three or more in April, increasing to 29% in August.
• Few of the laboratories that responded to the survey in August had received government-procured supplies. Of the 105 who answered the question, 21% had received swabs, and 17% and received viral transport media, while 69% had received neither. Of those who did receive the supplies 61% reported that they did not aid the laboratory's ability to maintain or expand capacity.
• On February 29, FDA announced that clinical laboratories could develop covid-19 assays and obtain FDA emergency use authorization concurrently. Laboratories reported an average go-live date of March 16—just two weeks later—but approximately 35% reported that it took a month or more for their laboratories to receive an EUA. In August, 32% reported that they have experienced hurdles completing the FDA EUA process.
• As the covid-19 pandemic spread in the United States, demand for molecular testing for SARS-CoV-2 increased. In April, 32% of respondents reported that demand for testing exceeded the laboratory's capacity; that number increased to 54% in August. That demand was expected to continue to grow with the arrival of flu season.
• When asked how they expected to be able to increase their testing capacity in August, 63% of laboratories reported they planned to add platforms and tests, 59% plan to add additional test or test kits, and 62% are increasing laboratory workforce.
"We anticipated a workforce shortage and increased demand due to the combination of the country reopening and non-covid-19 testing ramping back up," says Weck. "This August data confirmed this, showing that more than half of laboratories experienced personnel shortages in two key skilled laboratory professional positions. Clinical laboratory professionals quickly recognized this trifecta of challenges."
Recommendations
Overall, says Weck, "Clinical laboratories have been incredibly adept and committed to responding to testing needs. Clinical laboratories across the country have been on the frontlines of this pandemic since the initial outbreak, doing their best to keep up with the ever-increasing demand for molecular diagnostic testing despite multiple supply chain and personnel shortages. They continue to bring up multiple methodologies within their laboratories despite the extraordinary and difficult conditions to ensure, as best as possible, continuous testing for covid-19."
To help, AMP is using the survey results to inform advocacy and develop clinical practice programs to improve future pandemic responses. Based on the common themes in results from both the April and August surveys, AMP is making two new recommendations and reaffirming the previous five recommendations to federal, state and local governments:
New recommendations from August 2020:
• Ensure that regulatory requirements for clinical laboratories are not duplicative or burdensome, especially during a pandemic. Maintain the Centers for Medicare & Medicaid Services (CMS) via the Clinical Laboratory Improvement Amendments (CLIA) program as the regulatory agency responsible for oversight of laboratory developed testing procedures in order to ensure that the United States can rapidly develop and deploy the testing needed during a public health emergency.
• Support the clinical laboratory workforce. Promote better collaboration and communication between the public health and clinical laboratories and relevant government agencies in order to better understand challenges and more effectively leverage capacities and capabilities to support testing needs. Laboratory personnel need to have workforce support and access to career development, training and ongoing educational programs to prepare for future public health emergencies.
"One new finding from our August survey was evidence of staff shortages," says Weck. "Laboratory staff is critical to clinical laboratory testing and a finite resource. We must support them by leveraging existing capacities and capabilities more effectively, or we risk even greater staff burnout, shortages, and associated concerns. Laboratory staff needs to have workforce support and access to career development, training and ongoing educational programs to prepare for future public health emergencies."
Reaffirmed recommendations from April 2020:
• Reassess type and location of SARS-CoV-2 testing services needed. The ability to assess and respond to fluctuations in caseloads around the country will be critical to providing acute care, safely reopening businesses, and reinvigorating the economy.
• Reprioritize supply allocations based on clinical testing needs as they change over time in a community. The need for testing supplies designed for acute care, surveillance, high-throughput, and other clinical needs should be monitored widely to provide real-time feedback to agencies to support data-driven supply allocations.
"Unfortunately," says Weck, "we believe shortages for supplies and staff will continue into 2021 due to the ever-increasing number of cases and the fact we have entered the flu season."
• Increase transparency, communication, and real-time transmission of information between laboratories and suppliers (commercial manufacturers and government). Laboratories need to understand resource availability and reagent and supply quantities in real-time.
• Enable real-time coordination among laboratories to leverage moments of excess capacity. Based on data regarding testing capacity and demand, there may be an opportunity to coordinate regionally to ensure that any excess test capacity is leveraged to ensure samples get processed as quickly as possible.
• Standardize agency reporting format and processes for reportable infectious diseases during a pandemic. Complying with multiple agency reporting requirements with variable formats has been burdensome to the clinical laboratories.
"We believe that if this pandemic has taught us anything, it's that more coordination and transparency are needed among federal agencies, laboratories, and manufacturers," says Weck. "We believe the recommendations proposed in our report will move us in that direction."
Meanwhile, she adds, "We will continue to review and analyze the results as part of our ongoing commitment to improve future pandemic responses and ensure more patients have access to high-quality testing procedures."
What's Next?
As of November 22, 2020, there were more than 12 million cases of covid-19 in the United States and more than 58 million worldwide, according to the Johns Hopkins University Coronavirus Resource Center—with numbers continuing to rise.
"Laboratories have learned that the response to this pandemic is a marathon, not a sprint," says Weck. "They continue to employ extremely creative and nimble approaches to help meet the ever-increasing demand for testing. However, they are still facing the same ongoing supply chain and workforce challenges."
Over the months to come, says Weck, "Testing will remain an invaluable tool to mitigate and prevent the spread of covid-19, even during the deployment phases of a vaccine. We plan to engage key stakeholders and provide our recommendations from our surveys to the current White House Coronavirus Task Force and to [President-Elect] Biden's newly created covid-19 task force. We will also offer AMP subject matter experts as needed."
Over the long term," she adds, "AMP intends to review impacts to clinical practice, regulatory, and reimbursement and provide recommendations on how to better prepare for the next pandemic. These survey results will be fundamental to determining potential initiatives to improve future pandemic responses and ensure more patients have access to high-quality testing procedures."
2020 has been a year few in health care will forget. "AMP acknowledges that this pandemic has taken a tremendous toll on laboratory personnel," Weck says. "We are very grateful for their work and expertise and pledge to continue to support them until the battle against covid-19 is won."
Read the full results from the April 2020 SARS-CoV-2 Testing Survey and the August 2020 SARS-CoV-2 Testing Survey. For more information, visit AMP.
Laurie Bonner is the Chief Editor of CLP.