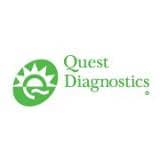 Quest Diagnostics, Madison, NJ, has sold substantially all of the assets of its OralDNA® Labs salivary-diagnostics business to Access Genetics, Eden Prairie, Minn, which is among the leading clinical laboratories with advanced molecular diagnostics test development and IT capabilities.
Terms of the transaction were not disclosed.
The divestiture of OralDNA represents a step in the company's ongoing business strategy. In November, Quest announced changes to its management team and simplified its organization structure to concentrate on its core diagnostic information services business for physicians and hospitals.
Access Genetics has provided support and expertise for OralDNA-based testing services for dental professionals since 2008. As part of the transaction, OralDNA's testing services, now provided from a facility in Brentwood, Tenn, will consolidate under Access Genetic's CLIA- and CAP-certified lab in Eden Prairie.
[Source: Quest Diagnostics]