Quest Diagnostics, Madison, NJ, is offering BRCAvantage™, a suite of four new lab-developed genetic tests (LDT) that identify mutations in BRCA1 and BRCA2 genes, which are associated with increased risk of inherited breast and ovarian cancers.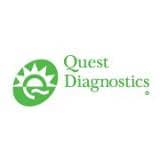 Serving an estimated 50% of US physicians and 30% of American adults, Quest is the largest clinical lab company to introduce a BRCA test since the Supreme Court's human gene patent ruling in June created a new era of choice in BRCA testing for patients and their providers.
"BRCAvantage is not just a single lab test — it is a service-rich oncology offering designed to increase access to testing for at-risk patients and maximize the value of diagnostic insights to empower better health," says Steve Rusckowski, president and CEO, Quest Diagnostics.
A national Harris Survey commissioned by Quest documents widespread consumer confusion and lack of awareness about BRCA testing. As new choices for BRCA testing increase, the survey suggests patient confusion and misunderstanding may grow. Concurrent with the introduction of BRCAvantage, Quest is underscoring its commitment to clinician education and to advancing appropriate use of BRCA testing.
The Preventive Services Task Force, American College of Medical Genetics, American Society of Clinical Oncology, National Comprehensive Cancer Network, and American College of Obstetricians and Gynecologists, among others, have issued evidence-based guidelines for BRCA testing.
An estimated 5% to 10% of female breast cancers are due to inherited gene mutations, with BRCA1 and BRCA2 gene mutations the most commonly identified cause. BRCA1 and BRCA2 mutations are also associated with increased inherited risk of ovarian, male breast, and other cancers. Yet, research indicates that BRCA testing is underutilized among appropriate at-risk patients.
Quest will address this gap with its large scale and menu of offerings that support the patient journey, beginning with informed consideration of BRCA testing in dialogue with a clinician and genetic counselor. Clinicians can access results of BRCAvantage and Quest's more than 3,000 testing services through the company's secure Care360 connectivity platform, supporting clinical management of the individual patient across a continuum of care.
As part of the BRCAvantage offering, Quest will provide access to third-party genetic counselors to clinicians and patients and a free, concierge-level preauthorization service that helps expedite access to insurance-covered BRCA testing through any of the thousands of health plans in the Quest network. Patients can submit a blood specimen for testing at Quest's more than 2,100 patient service centers located across the United States.
The BRCAvantage test is performed using next-generation sequencing and multiplex ligation dependent probe amplification (MLPA) to detect all published deleterious mutations in BRCA1 and BRCA2. If a gene variant is identified, it is cross referenced with mutational databases to promote reliable clinical interpretation. Quest also plans to support open access to patient-consented de-identified BRCA data to promote research and innovation in the field.
BRCA1 and BRCA2 are genes with known mutations responsible for increasing the risk of hereditary breast and ovarian cancer and associated cancers in women, and for prostate and breast cancer among men. Genetic testing is recommended for people with an immediate family member diagnosed with breast cancer at age 45 or younger; a personal history of breast cancer at age 45 or younger; a family member diagnosed with ovarian cancer at any age; a personal or family history of both breast and ovarian cancers on the same side of the family; a personal or family history of male breast cancer; Ashkenazi Jewish heritage, or a personal or family history of bilateral breast cancer (both breasts).
BRCAvantage is available as four test options based on a patient's individual risk. BRCAvantage is available today in 49 states and is expected to be available in New York later this year following customary state review.
[Source: Quest Diagnostics]