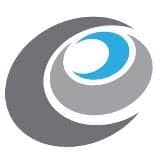 Exact Sciences Corp, Madison, Wis, has submitted to the FDA the final module of the premarket approval (PMA) application for Cologuard, the company's stool DNA (sDNA) colorectal cancer screening test.
The final module, which is comprised of data from the company's DeeP-C clinical trial, completes the company's PMA application for the product.
The DeeP-C trial is one of the most extensive colorectal cancer screening studies ever conducted in the United States, according to the company.
It analyzed data from approximately 10,000 patients at 90 sites between the ages of 50 and 84 who were at average risk for colorectal cancer. The company will submit the DeeP-C study's pivotal data set for publication in a peer-reviewed journal, presentation at a major medical meeting or both.
[Source: Exact Sciences]