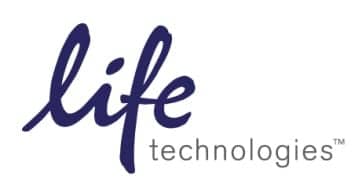 Whole genome sequencing has revealed previously unreported mutations in metastatic triple-negative breast cancer (TNBC), according to a study published by the journal Molecular Cancer Therapeutics.
The study, "Genome and transcriptome sequencing in prospective triple negative breast cancer uncovers therapeutic vulnerabilities," was sponsored by the Translational Genomics Research Institute (TGen) and US Oncology Research with support from Life Technologies Corp, Carlsbad, Calif, and is currently available online.
"The study underscores the potential clinical utility of genomic sequencing to improve cancer care," said Paul Billings, MD, PhD, chief medical officer at Life Technologies. "Our hope is that in the not too distant future, sequencing will become available to many more patients and physicians."
In a sample of 14 tumors from ethnically diverse metastatic TNBC patients, the researchers found significant mutations and other changes in more than a dozen genes through whole-genome sequencing performed on Life Technologies' Applied Biosystems SOLiD 4.0 platform. Metastatic TNBC also has a poor prognosis once the cancer has spread to other organs, with a median survival rate among metastatic patients of only one year. While TNBC accounts for only about 15 percent of all breast cancers, its more aggressive biology makes it responsible for nearly one in four deaths related to this disease. The most frequently mutated gene among the tumors (seven of 14) was the TP53 tumor suppressor, and aberrations were observed in additional tumor suppressor genes including CTNNA1, which was detected in two of six African-American patients (who typically have more aggressive and treatment-resistant disease). Alterations were also seen in the ERBB4 gene, known to be involved in mammary-gland maturation during pregnancy and lactation, but not previously linked to metastatic TNBC.
The study included an "outlier analysis," which assessed expression patterns for each tumor when compared against the other tumors examined in the study. Specific cancer genes overexpressed among tumors in the study's cohort included: ALK, AR, ARAF, BRAF, FGFR2, GLI1, GLI2, HRAS, HSP90AA1, KRAS, MET, NOTCH2, NOTCH3, and SHH. Significantly underexpressed cancer genes included: BRCA1, BRCA2, CDKN2A, CTNNA1, DKK1, FBXW7, NF1, PTEN, and SFN.??Each tumor was genomically unique, but nine of the 14 contained alterations in one or both of two particular cellular pathways: RAS/RAF/MEK/ERK and PI3K/AKT/MTOR.
"Genome sequencing will eventually become a standard tool for oncologists," said Billings, "allowing them to tailor therapies to the unique genetic profiles of each of their patients."??Metastatic TNBC is a highly aggressive form of breast cancer that disproportionately affects African-Americans. It is called triple-negative because tumors do not express the estrogen receptor, progesterone receptor or HER-2, the biomarkers successfully targeted in most breast cancers.
The SOLiD 4.0 is for research use only; not for use in diagnostic procedures.
[Source: Life Technologies]