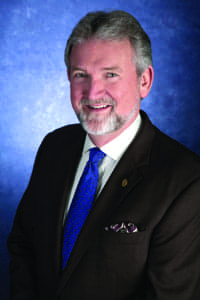 Gene N. Herbek, MD, FCAP
CAP and BD join forces to improve lab quality and proficiency worldwide
BY: KURT WOOCK
The stakes couldn't be higher. With 2.5 billion people involved, any project that plays a role in the ongoing development of the Chinese and Indian health care systems is bound to be as consequential as it is ambitious. A new partnership between the College of American Pathologists, Northfield, Ill, (CAP) and BD, Franklin Lakes, NJ, is just such a project.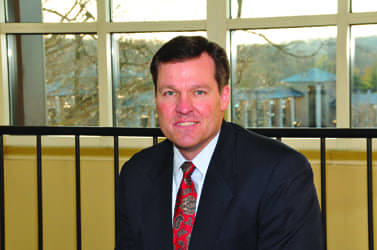 John Ledek
Its aim is to raise the quality of clinical laboratories across both countries. To do this, BD will pair its existing distribution networks, which have been developing in both countries for more than a decade, with the CAP's global standards, training, and external quality assurance/proficiency testing (PT). This will ensure that more laboratories have access to quality testing tools in a timely manner.
With more than 40% of the world's population in the equation, labs in the United States should take notice. As John Ledek, BD's worldwide president of Preanalytical Systems, and CAP president-elect Gene N. Herbek, MD, FCAP, shared in an interview with CLP at the 2013 AACC Annual Meeting, what happens in labs on the other side of the world is as important and becoming more relevant to labs stateside.
CLP: What will this partnership bring to India and China?
Herbek: The CAP has been working closely with laboratories and hospitals in India and China for the past 10 years—more intensively for the past 2 or 3 years. The College has had a lot of interest from hospitals that want to improve the quality of their laboratories and testing systems to provide better-quality care for patients. The way we improve quality and patient care is by producing what we call proficiency testing, or Surveys, which test all sorts of methodologies and instrumentation in independent laboratories and hospitals.
CLP: So, why the need for this partnership?
Herbek: Through this alliance, we can better ensure that the Surveys, or PT kits, will arrive at their destinations in a timely manner. Laboratories have a prescribed amount of time to complete the Surveys and return them; otherwise, we can't accept their results. Until now, we didn't have a distributor that could help us with customs officials and local communities in a quick and efficient way. This has been the largest obstacle we've had to grow and expand.
CLP: Why is distribution, as opposed to in-country manufacturing sites, the best solution?
Herbek: To have the Surveys produced to our standards at another site would be very difficult. I was in China a few months ago, meeting with pathologists. We saw firsthand how difficult it is. It isn't just one thing in one particular area—each area has its own set of difficulties in distribution. It's also important to develop relationships with health ministers. That's a big piece of the puzzle when trying to get these surveys to hospitals. We want to make this easier, let the experts handle distribution.
CLP: BD has the on-the-ground logistics to distribute the PT kit, but that, in itself, doesn't explain why this partnership makes sense for BD. How would you describe the benefits?
Ledek: Right now, BD has extensive operations in both India and China. And we work closely with laboratory customers every day to help them improve their quality in the laboratory. What we're excited about is that we'll be able to offer those same customers access to world-class quality-improvement tools and proficiency testing. That hasn't been available until now.
CLP: Why should someone who works in a lab in Miami notice when a lab in Mumbai is able to raise its standards with these kits?
Herbek: It raises the reputation of laboratory medicine in the US by having the rest of the world understand that we're all performing to the same standards. We take pride in helping laboratories adhere to the CAP standards. Also, we don't just improve the quality of patient care in the US, but worldwide—that's the humanitarian aspect of our laboratory improvement program. The CAP is a not-for-profit organization built on improving the quality of patient care through laboratory medicine. Why should we just limit that benefit to patients in the US?
Ledek: BD works with laboratories all over the world. As we get closer to the CAP, then we can apply what we learn everywhere in the world. I'm really looking forward to the potential of this relationship—not just getting more access in India and China—but how do we work to upgrade standards all around the world? Hopefully, we'll not only have satisfied clients, but we'll have more hospitals join and upgrade their quality procedures.
CLP: Will this partnership enhance US-Indian and US-Chinese projects?
Herbek: We do inspect research organizations in these countries. They need to meet US/FDA standards if they are going to do joint projects, and that includes accreditation to US standards. Proficiency testing is a required element of achieving and maintaining accreditation. Also, this isn't just about testing the instrumentation—it's also educating the laboratory staff on quality processes. Education is a large and important component of our PT program.
CLP: The population that this project affects is enormous. In addition to delivering better care to 2.5 billion people, what does working with such large volumes of people do to enhance what organizations such as yours do?
Herbek: If we have more data worldwide, we're going to have better, stronger data. Look at cancer—we're working with countries all over the world to gather data about cancer patients. This alliance will enable the CAP to use the Surveys data to more completely assess the clinical laboratory's performance and processes. We're going to include broader segments of the patient population, including ethnicity and gender. As we obtain a broader data set, we can increase knowledge in laboratory medicine. We will potentially have data from 2.5 billion people: This number is significant and important.
Kurt Woock is associate editor for CLP.