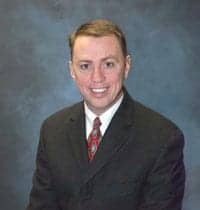 Ronnie Andrews
Life Technologies Corp, Carlsbad, Calif, plans to collaborate with Merck Serono, a division of Merck KGaA, Germany, for current and future companion diagnostics projects.
The initial project pertains to oncology, and the contract provides for a long-term collaboration across Life platforms and a range of therapeutic areas.
"With our recent acquisition of Compendia Bioscience, we possess bioinformatics solutions and cancer biomarker expertise to collaborate with pharma on each phase of the drug development process, from biomarker hypothesis to assay development concurrently with drugs to approved diagnostic tests," says Ronnie Andrews, president, Genetic & Medical Sciences, Life Technologies.
The collaboration will seek to combine the biomarkers identified by Merck's translational research with Life Technologies' proprietary platform technologies and develop companion diagnostics concurrently with Merck's drug development programs.
It will also work to simultaneously seek regulatory approval of Merck's drug and Life Technologies' companion diagnostic. Life offers a variety of platform technologies that support the development of new diagnostics. These technologies span both genetic and proteomic analysis, including next-generation sequencing, Sanger sequencing, qPCR and flow cytometry, some of which have already received FDA clearance.
If successful, the agreement will be followed by a commercialization agreement under which Life Technologies will commercialize the companion diagnostic in specified territories.
Financial terms of the agreement were not disclosed.
[Source: Life Technologies]