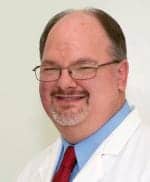 Dan Scungio, MT(ASCP)SLS, CQA, lab safety officer, Sentara Healthcare, Norfolk, Va.
In a clinical lab of any discipline, there are a lot of chemicals—some as benign as correction fluid (eg, Wite-Out) and some as dangerous as those composed of concentrated acids and bases. Naturally, the consequences of improper storage, use, and/or cleanup of these chemicals also ranges.
To ensure the safety of laboratory employees, regulations exist regarding the identification of chemical hazards and the appropriate procedures for their handling, which must be detailed in a Material Safety Data Sheet (MSDS). This requirement, however, applies to all chemicals in the lab, from the harmless correction fluid to the most harmful acid or base, meaning the management of this sometimes voluminous information can become challenging.
Laboratories have options to organize the data and educate employees about its use, and each develops its own style. But each laboratory also needs to make smart choices that can always work in an emergency situation—of any kind. Keeping the material updated is another key step. Falling too far behind can result in a laboratory citation or, far worse, employee harm.
"Employers need to ask themselves, 'Would there be time to locate an MSDS that was stored at the bottom of a drawer under some old paperwork?' " says Dawn Dickey, vice president, clinical operations, Polestar Labs, Escondido, Calif.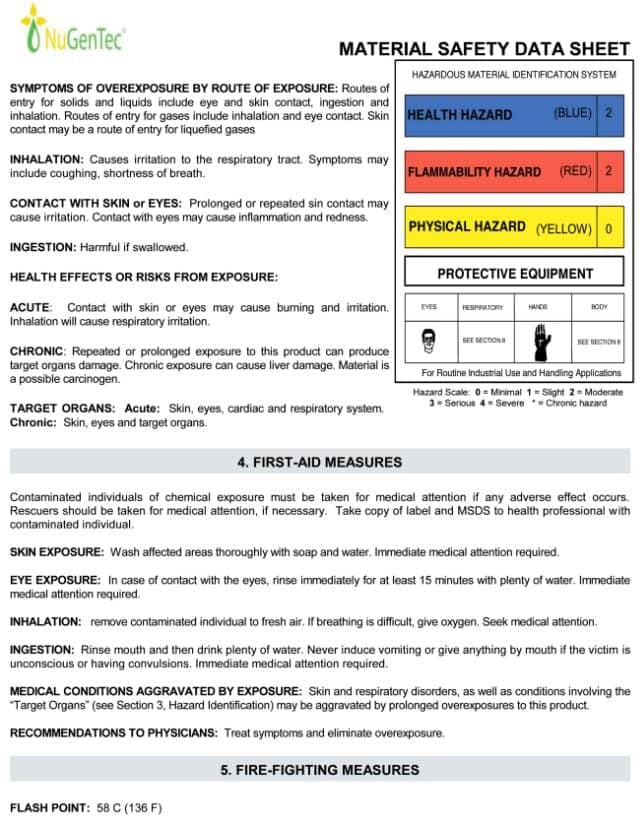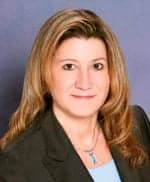 Dawn Dickey, vice president, clinical operations, Polestar Labs, Escondido, Calif.
THE MATERIAL IN MSDS
The fact that the answer to this question can be no in the clinical lab indicates the importance of the MSDS. "The risk of harmful health effects includes acute conditions, such as respiratory distress or burns, and chronic conditions, such as damage to organ systems or even cancer," Dickey says. "Environmental effects also occur with improper disposal of hazardous chemicals."
The MSDS details these facts about a chemical along with many others. In the United States, the content and availability within the lab is regulated by the Occupational Health and Safety Administration (OSHA) as well as accrediting organizations, such as the College of American Pathologists (CAP). The format of the sheets, however, is not.
Different chemical MSDSs can vary in length, font size, and even content (beyond what is legally required). "Everyone's format is different, and you sometimes have to hunt through the sheets to find the information you need," says Patricia Mullenix, BS, MT(ASCP)SH, Hematology/Satellite Labs technical manager, Memorial Health University Medical Center, Savannah, Ga.
CHEMICAL CHARTING FOR MSDS
When MSDS Go Missing
Accidents happen, even when dealing with paperwork. Coffee spills, paper tears, sheets go missing. Fortunately, there are options for replacing Material Safety Data Sheets (MSDS) quickly and easily.
The manufacturer or distributor of the chemical should be able to provide the most recent edition. In some cases, it may be available through the company's Web site.
Laboratories associated with teaching hospitals may be able to find a collection of MSDS in the university library. If the organization has an environmental or occupational health office, copies may potentially be found there as well.
And, as always, the Internet is an excellent resource. Both free and subscription service sites exist with searchable MSDS databases. Interactive Learning Paradigms Inc, a consulting and advertising firm located in Blackwood, NJ, has assembled a comprehensive list of options at: www.ilpi.com/msds/index.html.
Many laboratories have therefore developed unique ways to organize their MSDS so that pertinent—and potentially urgent—information can be easily found. At Memorial Health, the toxic chemicals have been organized into a quick, easy-reference chart.
Mullenix notes that each laboratory that makes a chart may include different information, but her team's quick reference includes the chemical name, manufacturer, emergency contact number, location within the lab (eg, flammable cabinet), typical amount stored in the lab, and the health hazards. If a problem occurs with a chemical that can be found on the chart, the laboratorian would then refer to the stored MSDS for further details.
Mullenix suggests highlighting urgent information on the actual sheet so that necessary actions will stand out in times of emergency. "There is a lot of information on these sheets," Mullenix says. "On some, the hazards are very readable; on others, it can be difficult to pull out the information."
ORGANIZING MSDS
It should not be difficult, however, to find the sheets. Some laboratories will organize them by bench, others by alphabetical name, some will use a hybrid system. Some laboratories will choose paper, others opt for digital, and some make use of both.
At Memorial Health, the team uses an alphabetical approach with hard copies. "We have a limited number of computers and don't want to interrupt workflow to look up routine information," Mullenix says.
At Polestar Labs, alphabetical organization alone was found to be unwieldy. "Storing all of the MSDS, alphabetically, in one large manual was ineffective, as it became too cumbersome when trying to locate a specific MSDS," Dickey says. "We have found that storing all of the MSDS by instrument system and then alphabetically within that system works well."
So, as an example, all reagents, calibrators, controls, and solutions pertaining to the hematology instrument are stored in one manual. "Within that manual, the sheets would be organized alphabetically by name of the material—for example, cleaner, diluent, or lyse," Dickey says.
Suggested Format—For Now and Later
While the recommended format of the Globally Harmonized System of Classification and Labeling of Chemicals (GHS) works its way through the US political system, companies do have an option for a shared format. The Occupational Health and Safety Administration (OSHA) offers a sample Material Safety Data Sheet (MSDS) that companies may use to comply with its requirements for chemical identification. The information, which also details the data that is required, includes (in specific order):
Manufacturer information (eg, name, address, phone);
Hazardous ingredients and identity information;
Physical and chemical characteristics (eg, boiling point, solubility in water, appearance, and color);
Fire and explosion hazard data (eg, flash point, flammable limits, extinguishing media);
Reactivity data (eg, stability, conditions to avoid, hazardous decomposition or by-products);
Health hazard data (eg, route of entry, carcinogenicity, signs and symptoms of exposure, emergency and first aid procedures);
Precautions for safe handling and use (eg, steps to handle spills, waste disposal, storage and handling precautions); and
Control measures (eg, protective clothing and gear, ventilation method).
Sentara Healthcare, Norfolk, Va, uses a combination of paper and electronic organization methods that makes use of the advantages of each type, according to Dan Scungio, MT(ASCP)SLS, CQA, Sentara's lab safety officer. Digital access allows rapid searching and a paperless environment; hard copies ensure continued access even in cases of emergency where computer access could be hampered.
UPDATING MSDS
A challenge to any method is maintenance. Scungio recommends updating MSDS materials annually—at a minimum. Manufacturers will typically send the relevant sheet(s) with each shipment. "If you let it go, it will get out of hand at some point and be a huge task to get back on track," Scungio says.
Poorly managed MSDS can be indicative of a poorly managed chemical inventory and an inadequate chemical hygiene plan. "If you're not aware of what you have, you can't be aware of what dangers are posed to your staff or how to handle a cleanup or waste management," Scungio says.
Smart plans involve regular employee training. Generally, all new employees are trained on where to locate and how to use the MSDS. "Although all parts of the MSDS are important, it is especially important to train staff on locating the sections on health hazards, first aid procedures, and personal protection," Dickey says.
She recommends clinical laboratories integrate the education and training on MSDS into their safety-training program, provided during orientation, annually thereafter, and as new chemicals are acquired. Safety officers can be an excellent choice to organize the education of all staff members and to maintain the training documentation.
"Most of our clients are somewhat knowledgeable about material safety data sheets," Dickey says. "They are aware that they are required to have them and that their employees are to be adequately informed and educated as to their location and content. Most commonly, the education they require involves obtaining the correct MSDS and showing them how to organize them."
GLOBAL HARMONIZATION OF MSDS
The good news is that management of MSDS may be poised to get easier. A new system, first published in 2003, has been proposed: the Globally Harmonized System of Classification and Labeling of Chemicals, or GHS. The initiative seeks to standardize the information surrounding chemical safety information, proposing global "harmonized" hazard communication elements, including MSDS. The goal is to enhance user safety and environmental health.
A number of countries have already adopted its recommendations, including many in Europe and Eastern Europe (eg, Austria, Denmark, France, Germany, Greece, Hungary, Italy, the Netherlands, Spain, and the UK). OSHA is in its final stage of rule-making in regard to accepting the GHS. Industry watchers expect the document to be adopted.
The change won't impact a laboratory's need to maintain information on a number of chemicals or train its employees on how to use this data, but it may make finding the right piece of information at a critical time far easier and far more effective—particularly when the chemicals can range from correction fluid to a concentrated acid or base.
---
Renee Diiulio is a contributing writer for CLP.