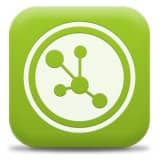 NanoString Technologies Inc, Seattle, a privately held provider of life science tools for translational research and molecular diagnostic products, has introduced its first commercial IVD product, the Prosigna™ Breast Cancer Prognostic Gene Signature Assay for the nCounter® diagnostic system in the European Union (EU) and Israel.
Based on the PAM50 gene signature initially discovered by Charles Perou, PhD, and colleagues, the assay provides a subtype classification based on the fundamental biology of an individual's breast tumor (referred to as intrinsic subtyping), and a prognostic score (referred to as the risk of recurrence, or ROR, score). The ROR score estimates the probability of cancer recurrence by 10 years in post-menopausal women with hormone receptor-positive early-stage breast cancer who have been treated with endocrine therapy alone. The assay was validated in two clinical studies with more than 2,400 patient samples and results were presented at the 2011 and 2012 San Antonio Breast Cancer Symposium.
The assay requires minimal hands-on time and can be offered through qualified pathology laboratories, empowering oncologists and pathologists to manage the diagnostic evaluation of breast cancer patients locally. It runs on the company's proprietary nCounter system, which offers a simple, reproducible, and cost-effective way to profile hundreds of targets simultaneously with high sensitivity and precision. The nCounter Analysis System is currently available for research use only in North America.
[Source: NanoString Technologies]