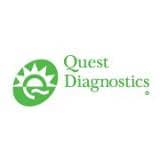 Quest Diagnostics, Madison, NJ, will offer physicians access to Panorama™, a new noninvasive prenatal test developed by Natera, San Carlos, Calif.


Panorama uses cell-free fetal DNA in circulating maternal blood to screen for chromosomal abnormalities associated with trisomy 21 (Down syndrome), trisomy 18 (Edwards syndrome), trisomy 13 (Patau syndrome), and monosomy X (Turner syndrome). Panorama can be used as early as the ninth week of pregnancy.
Physician clients of Quest Diagnostics will be able to forward specimens for testing to Natera's CLIA-certified laboratory in San Carlos, which developed and validated the lab-developed test. The test will be made available to physician clients of Quest Diagnostics in certain regions in March and nationwide in the United States in April.

"Cell-free fetal DNA testing is a significant advance in prenatal screening," says Charles Strom, MD, PhD, senior medical director, genetics, Quest Diagnostics Nichols Institute. "By offering physicians and women access to Panorama, Quest Diagnostics is delivering on its commitment to provide clinically important innovations aligned with guideline-based care."
A low-risk test result indicates a lower likelihood that a pregnancy is affected. With this information, a woman may consider, in consultation with her physician and results of other medical assessments, whether to pursue or forgo invasive diagnostic testing, which carries a slight risk of miscarriage. A low-risk result does not guarantee an unaffected pregnancy.
CLICK HERE

to view CLP's Women's Health Diagnostics Product Showcase.
In December 2012, the American Congress of Obstetricians and Gynecologists (ACOG) issued a medical opinion stating that cell-free fetal DNA testing is one option that can be used as a primary screening test in women at increased risk of aneuploidy. It may also be offered as a follow-up test for women with a positive first-trimester or second-trimester screening test result. Risk factors include advanced maternal age (35 years or older), a maternal serum screen indicating high risk, ultrasound abnormality, and/or a history of prior pregnancy with a trisomy. ACOG also recommends physicians counsel patients on the limitations of these tests, including inability to confirm a pregnancy is not affected.
[Source: Quest Diagnostics]