Quest Diagnostics, Madison, NJ, offers the first clinical test panel for aiding the diagnosis of suspected dementia due to treatable forms of cognitive impairment.
The test panel is believed to be the first commercial service from a clinical laboratory to combine several guideline-recommended tests for identifying secondary, treatable causes of dementia as a single blood test and report.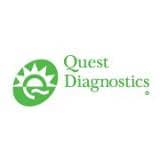 "The evaluation of suspected dementia is a significant medical challenge because many different conditions, from low TSH levels to diabetes, can cause cognitive impairment," says Joseph J. Higgins, MD, FAAN, medical director for Quest Diagnostics Neurology and Athena Diagnostics. "Our new test panel provides a standard laboratory evaluation to rule out confounders of memory or reversible causes of memory loss. Test results are useful in excluding comorbidities and revealing potential risk factors, origin of confusional states and, sometimes, in identifying the primary cause of dementia."
Dementia is characterized by the presence of cognitive dysfunctions, such as memory loss and impaired judgment.
The new test may help primary care physicians evaluate a patient presenting with cognitive impairment for potentially reversible causes of dementia, such as vitamin B12 deficiency, hypothyroidism, anemia, and diabetes, based on results of biological lab tests.
Patients with abnormal results may respond to treatment administered by a primary care physician to reverse the underlying cause of dementia. Patients with normal results may require evaluation by a neurologist for additional possible causes of dementia, including Alzheimer's disease.
The new panel of tests are modeled after the recommendations of the American Academy of Neurology, the American Geriatrics Association, a National Institutes of Health Consensus Panel, and the European Federation of Neurological Societies.
Athena Diagnostics, a division of Quest Diagnostics, is a leader in dementia diagnostics primarily for neurologists, with a menu that includes 11 testing services, including cerebrospinal fluid biomarker analysis, to aid the detection of frontotemporal dementia and other forms of dementia, including Alzheimer's disease.
[Source: Quest Diagnostics]