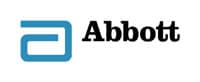 Abbott, Abbott Park, Ill, and BioView Ltd, based in Israel, with US headquarters in Billerica, Mass, have joined forces, wherein BioView will develop automated digital imaging software for use with Abbott's molecular diagnostic test to detect rearrangements of the ALK gene in patients with advanced non-small cell lung cancer (NSCLC).
The imaging software scans lung tissue specimens that have been tested for the ALK gene rearrangement with Abbott's fluorescence in situ hybridization (FISH) technology.
"Automated imaging with the BioView system will assist pathologists in analyzing ALK FISH signals and help provide objective and actionable results to aid physicians in making informed treatment decisions for lung cancer patients," says John Coulter, head of Abbott's molecular diagnostics business. "BioView has applied their technology successfully for use with Abbott's PathVysion FISH test for breast cancer patients and UroVysion for bladder cancer and the technology offers exciting opportunities to further automate FISH testing."
BioView is engaged in clinical trials that will support future global regulatory submissions for the use of BioView's automated scanning microscope and image analysis system with Abbott's Vysis ALK FISH test. The imaging system is designed to scan specimen slides after FISH analysis and enable automated enumeration to assist in determining fluorescent signal counts in lung tissue samples. This can aid the pathologist in detecting, classifying, and counting cells examined with the ALK FISH test on any computer screen and/or fluorescent microscope. The scans can be converted into electronic files for permanent medical records and allow consultations with other physicians locally or remotely.
Abbott plans to conduct clinical studies to develop a version of the Vysis ALK FISH kit for use with its VP2000 Processor to automate the sample pretreatment steps.
Abbott's Vysis ALK FISH Probe test is FDA-approved as well as available in South Korea, Japan, Israel, Canada, and Europe as a companion diagnostic, to detect rearrangements of the 2p23 chromosome of the ALK gene in NSCLC patients. The test is performed on lung tissue specimens with a ready-to-use kit that includes positive ALK control slides and a probe that is premixed with a buffer optimized for use in the formalin-fixed, paraffin embedded protocol.
[Source: Abbott]