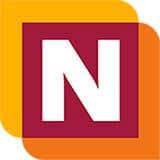 Can you really please all of the people all of the time?
If your goal is catering to referring physician preference when communicating an anatomic pathology (AP) report, odds are you can. Whether to an iPhone, Android phone, and remote printer, or directly to an electronic medical record (EMR) system, advanced AP software speeds patient reports to physicians in the form of their choice. And many labs, particularly regional reference labs, are leveraging this new level of customer service to create a highly effective marketing tool.
AP labs are facing a greater need to attract new referrers than ever before. With dramatically shrinking reimbursements, a shift in volume from inpatient to outpatient imaging, and a need for greater efficiencies, labs are now being forced to do more with less. Therefore, growing revenues with new business is extremely important.
While this causes challenges for all labs, regional reference labs are confronting a particular problem as a result—battling head to head with hospital labs for the private practice market.
"Hospital labs are no longer able to survive by servicing only in-house physicians and patients," says Rick Callahan, vice president of sales and marketing at NovoPath, Princeton, NJ. "So they have reached out to expand in the outpatient physician community, threatening to take over the business that has traditionally gone to regional reference labs."
"Physicians often select the lab that best meets their needs," he says. "Often, the key to building new referral relationships is providing an extra level of service, such as convenient report delivery in the format the practice prefers."
The company offers NovoNotifier™, a module for its NovoPath lab information system (LIS) platform. NovoNotifier provides automated, immediate patient report delivery to a referring physician's computer. At regular intervals, reports are automatically downloaded and printed to specified folder locations with no user intervention. The solution eliminates the need for pathologists to install and maintain printers at client sites, as well as the need for dedicated telephone lines.
Users simply click open the appropriate file to view it on a PC. The solution provides an intuitive user interface to monitor reports. It tracks both report delivery and printing events, to ensure physicians view reports.
Referring physicians can configure their EMR to automatically pick up reports from a specified folder and load it into the patient's chart for immediate access.
For physicians who prefer mobile viewing, an app is available to send reports directly to an iPad, iPhone, or Android phone.
[Source: NovoPath]
www.NovoPath.com.