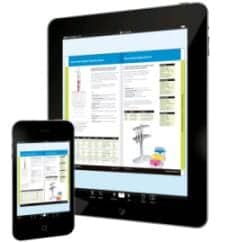 Product Catalog
Available online in a searchable format
Thermo Fisher Scientific Inc, Fremont, Calif, has launched the Thermo Scientific Laboratory Products Catalog, an interactive resource linking customers to a portfolio of liquid handling and consumables products. This catalog is available online in a searchable format for immediate use on any iPhone or iPad, and it can be downloaded for offline use at any time. From handheld pipetting and automated liquid handling to microplate instrumentation, nucleic acid purification, and PCR amplification products, among other products, this resource highlights the Thermo Scientific and Molecular BioProducts offering. It is designed to help customers select the best products to meet nearly any laboratory requirement.
Thermo Fisher Scientific Inc
(800) 522-7270
www.thermoscientific.com/handleanything
---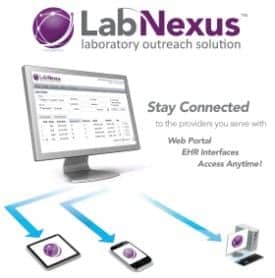 Cloud-Based Lab Connectivity
Enabling safe and reliable access to lab data anytime, anywhere
CompuGroup Medical US, Boston, introduces LabNexus™, a new software solution to assist hospital and reference labs with their outreach programs. LabNexus allows labs to send orders and review results, all within a completely cloud-based system. The Web-based solution provides faster turnaround by automating the way orders are received and results are disseminated to clients, allowing their outreach programs to expand. It works independently from the company's LabDAQ family of products. LabNexus can easily connect to your current LIS (clinical pathology) or anatomic pathology system. The company provides a secure hosting environment so the implementation does not require hardware or an IT staff to deploy. The LabNexus portal increases provider efficiency and productivity in the lab environment with accessibility around the clock, order entry to multiple lab facilities, preliminary and final Clinical Laboratory Improvement Act (CLIA) compliant reports, management reports and label printing, lab ordering and results with an inbox, batch printing, and customizable lab branding within the portal. The system allows for integration of lab data directly to Electronic Health Records (EHRs).
CompuGroup Medical US
(877) 891-8777
www.CGMus.com
---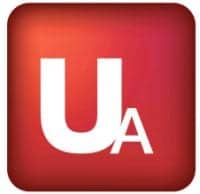 QC Status Notification Tool
Monitors instrument performance
Unity™ Alert from Bio-Rad Laboratories, Hercules, Calif, is a new automatic QC status notification tool that helps to monitor instrument performance by providing notices for missing QC runs and new QC violations. Alerts can be set for specific instruments or tests. Lab supervisors and managers can receive e-mails remotely and stay informed regarding QC issues experienced in their laboratory even while they are out of the office. Alert notifications can be provided by e-mail, through task bar icons, or a dashboard display. The color-coded displays on the Unity Alert draw attention to the most urgent QC issues. The Unity Alert runs in the background as a service, and operates even when Unity Real Time® 2 is not in use.
Bio-Rad Laboratories
(800) 224-6723
www.QCNet.com/unity