Orchard Harvest
LIS version 7.5
Orchard Softwares newest version of its laboratory information system (LIS) continues to add to its already broad feature set. The Carmel, Ind, company offers annual upgrades that address customer feedback and changes in regulatory issues. It also includes all of its upgrades at no charge to all customers with a support contract. Rules-based technology runs throughout the system for order entry, splitting orders, auto-approval of patient results, reflexing additional testing, automatic comments, clinical follow-up recommendations, result delivery, and billing/CPT codes. The upcoming release includes rules for label printing, acceptance of unsolicited orders, and compliance with the latest requirements set by the Centers for Medicare and Medicaid Services.
Orchard Software
(800) 856-1948
www.orchardsoft.com
---
QCC PowerPak Package
Adds automated features to Dimension systems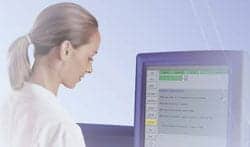 Dade Behring Inc, Deerfield, Ill, has launched the QCC PowerPak Packagea performance-enhancement tool for Dimension systems that adds new automated features, allowing more "hands-off" time for clinical laboratory personnel. Now, thousands of Dimension system users can benefit from time-saving features of the new package, and therefore increase operational efficiencies in their laboratories. The package automates quality control (QC) procedures, streamlines daily operation processes, and enhances patient data management capabilities. The package is available for current and new Dimension RxL Max or Dimension Xpand Plus System customers.
Dade Behring Inc
(847) 267-5300
www.dadebehring.com
---
LabNet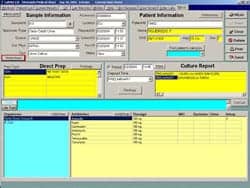 Modifiable LIS
Labsoft Inc, Tampa, Fla, has laboratory information systems for any size laboratory from a solo practicing physician to an Integrated Delivery Network (IDN). Fully feature rich functionality including: lab orders, results lookup, reporting, printing, report distribution, comments, QC, custom normal/critical/panic ranges, edit trail, draw schedule, sample tracking, Internet access, delta checking, multiple security levels, and much more. The LIS has interfaces available for hundreds of analyzers, EMR, PMS, HIS, billing, and other clinical software applications.
Labsoft Inc
(800) 767-3279
www.labsoftweb.com