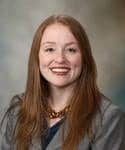 Amy K. Saenger, PhDThis is the second presentation in the Mayo Medical Laboratories, Rochester, Minn, series that offers strategies to construct and implement successful test utilization in your setting. This presentation discusses test utilization strategies for the clinical chemistry laboratory.
Laboratory test utilization can be defined as a strategy for performing appropriate lab and pathology testing with the goal of providing high-quality, cost-effective patient care.
Knowledge gained from test utilization strategies can be used by the lab and shared with physicians to ensure that correct tests are ordered for the correct patients, best test methodologies are used, and accuracy and quality remain high, ensuring the best medical care.
Amy Saenger, PhD, an assistant professor of Laboratory Medicine and Pathology College of Medicine, Mayo Clinic and Director of Cardiovascular Laboratory Medicine in Rochester, Minnesota presents, Laboratory Test Utilization Strategies, Part 2: The Clinical Chemistry Laboratory.
Click here to watch or read the presentation.
Click here to access Hot Topics as video podcasts.
[Source: Mayo Medical Laboratories]