PerkinElmer Inc, Waltham, Mass, is expanding its OneSource® Laboratory Services offering to include strategic laboratory consulting services.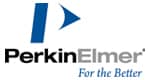 OneSource Strategic Lab Solutions will deliver the combined power of PerkinElmer's expertise in informatics, instrumentation, service, and process optimization, to increase laboratories' productivity and performance.
Due to limited access to lab personnel, information technology expertise, and budgetary resources, it is often challenging for companies to focus on optimizing their lab operations. The company has developed a strategic approach to identify and implement new processes and services to improve lab workflow and optimize capital assets across the lab, including not only instruments, but also lab IT systems, staff, and processes. The new solutions encompass a wide range of services, including efficiency and productivity, lab assessment, strategic prioritization, and scientific knowledge management.
"Our new consulting services are a natural expansion of our OneSource Laboratory Services, in which we have a strong track record of improving laboratory efficiency up to 30%," says Dusty Tenney, president Environmental Health, PerkinElmer. "Now we are able to find even more incremental opportunities to increase customers' laboratory efficiencies, enabling them to leverage both PerkinElmer's solutions as well as our deep understanding of laboratory workflows and assets."
[Source: PerkinElmer]