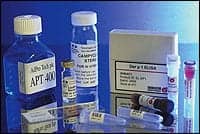 CIL8000/9000 Durable Laboratory Labels
Remain legible in all lab conditions
Computer Imprintable Label Systems (CILS) has launched its new CIL8000/9000 range of durable laboratory labels, which can be printed in labs using a standard office laser printer or thermal transfer printer for fast, efficient, long-term sample identification without the need to handwrite data. Labels remain legible in all laboratory conditions and are ideal for identifying tubes, vials, microplates, slides, and all laboratory plastic/glassware. CILS labels resist multiple freeze-thaw cycles, water baths, solvents, and temperature extremes of -196ºC to more than +388ºC. The range now includes CIL8100S Ultra Solvent (Xylene) resistant labels.
CILS
(877) 512-8763
www.cils-international.com
---
Histology and Pathology Labels
Withstand harsh lab environments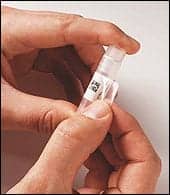 Computype, St Paul, Minn, introduces a suite of high-performance, customized labels for histology and pathology laboratories, which print high-quality, 600-dpi images. The company's high-performance line includes three core histology and pathology applications. The Flexible Lamination After Printing (FLAP) label is designed for use on pathology slides to withstand harsh chemicals and stains. The histology cartridge labels are designed to stay adhered on histology cassettes while withstanding harsh chemicals; its sister labels are designed to withstand the cryogenic process.
Computype
(800) 328-0852
www.computype.com
---
Global Laboratory Chemicals Catalog
Free catalog features more than 8,000 products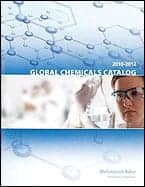 Mallinckrodt Baker, Phillipsburg NJ, a business unit of Covidien, releases its new global laboratory chemicals catalog, featuring both J.T.Baker® and Mallinckrodt® brand chemicals. The catalog is available in print, online, and CD-ROM formats and features more than 8,000 high-quality products, including reagent chemicals, biological buffers, high-purity solvents, acids, sugars, and salts. Content is organized by analytical method and by industry/application. In addition, the catalog showcases a number of the company's specially developed chemical products, such as ULTRA LC/MS™ solvents, BAKERBOND™ Speedisk HPLC extraction disks, ULTRA-RESI ANALYZED™ gas chromatography solvents, ULTREX ™ II trace metal acids, and multiple grades of standard and high-performance acetonitrile. It is available for free online.
Mallinckrodt Baker
(800) 582-2537
www.mbigloballabcatalog.com
---
Green Water Designs
Water purification systems reduce, reuse, and recycle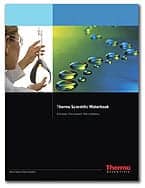 Thermo Fisher Scientific, Milford, Mass, has engineered new water purification systems with smart green designs that reduce, reuse, and recycle materials. The use of high-quality resin in Thermo Scientific cartridges provides the highest quality of ultrapure water and extends the lifetime of the cartridge itself, reducing the need to reorder, ship, handle, and dispose of expired cartridges. Additionally, all purification units operate in a low-energy mode after dispensing, reducing power consumption without sacrificing water quality. Cartridge casings and endcaps are also made from virgin polypropylene and are fully recyclable. The PURE (Protecting and Utilizing Resources for our Environment) recycling program is designed to reduce landfill waste and cost by recycling nearly 100% of Thermo Scientific cartridges. The company's new Waterbook, available online, also details green water designs.
Thermo Fisher Scientific Inc
(800) 553-0039
www.thermo.com
---
Ovation Multichannel Pipettes
Featuring an updated tip handling system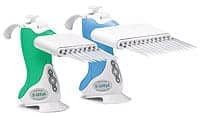 VistaLab Technologies, Brewster, NY, has updated its Ovation Multichannel Pipette product line with changes to the tip handling system, including a 50% drop in tip-insertion forces and line-of-sight enhancements, which complement the pipette's audible click to further minimize physical effort when acquiring pipette tips. Four 12-channel models are available for precision liquid dispensing from 0.5 µL to 850 µL. Four eight-channel models cover pipetting needs from 0.5 µL to 1,250 µL. With just a single keystroke, the user can select Pipette, Reverse Pipette, Mix, Multiple Dispense, or Serial Dilute liquid handling functions. Three user-defined volume settings can be stored for later recall with a single keystroke.
VistaLab Technologies
(888) 652-6520
www.vistalab.com