CardioDx Inc, Palo Alto, Calif, which specializes in cardiovascular genomic diagnostics, reports its onsite clinical laboratory has received accreditation from the College of American Pathologists (CAP), which is awarded to facilities that meet the highest standards of excellence in quality lab practices.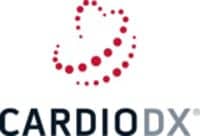 The clinical lab previously received certification from the Centers for Medicare and Medicaid Services' (CMS) Clinical Laboratory Improvements Amendment (CLIA) and licensure issued from the New York State Department of Health.
The company offers Corus® CAD, a clinically validated gene expression blood test for evaluating patients with signs and symptoms suggestive of obstructive coronary artery disease (CAD), nationally through its accredited laboratory.
The CAP Laboratory Accreditation Program is an internationally recognized program and the only one of its kind to use teams of practicing lab professionals as inspectors. During the accreditation process, inspectors examine the clinical lab's records and quality control procedures, as well as its equipment, facilities, safety program, and overall laboratory management to ensure it meets CAP's stringent requirements. The program is also recognized by the Joint Commission, and can be used to meet many state certification requirements.
[Source: CardioDx]