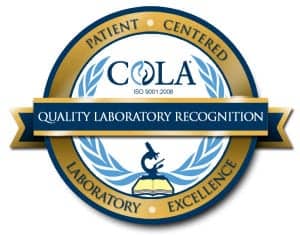 A new resource from COLA, Columbia, Md, called the PCLE (Patient-Centered Laboratory Excellence) Excellerator, is an e-module designed to help laboratories deliver quality and value-driven lab medicine to their patients every day.
The new program enables lab personnel to assess their operations to determine if they are operating in accordance with emerging new healthcare delivery models such as the Patient-Centered Medical Home (PCMH) and Accountable Care Organizations (ACO).
It also provides a wide range of resources that emphasize continuous good laboratory practices above and beyond current regulatory requirements for moderate- and high-complexity labs.
The program is also available to the growing number of practices performing unregulated, waived testing, where studies continue to show significant problems with the quality of lab results—and in the level of education and engagement of employees performing such tests.
The e-module also features:
Emerging PCMH standards for labs, such as the importance of accurate lab testing as data is increasingly shared via EMR systems
Case studies illustrating how labs averted potential problems by improving quality standards
An online library, including links to CMS educational resources and a wide variety of online COLA courses and products designed to promote quality practices
[Source: COLA]