From CEOs to Nobel laureates, women are making their mark in the clinical sciences.
By Laurie Bonner
On October 7, 2020, news broke that the 2020 Nobel Prize in Chemistry had been awarded to Emmanuelle Charpentier, PhD, and Jennifer Doudna, PhD, "for the development of a method of genome editing." Charpentier, of the Max Planck Unit for the Science of Pathogens in Berlin, and Doudna, of the University of California, Berkeley, developed the CRISPR/Cas9 genetic scissors—"one of gene technology's sharpest tools," according to the statement from the Royal Swedish Academy of Sciences. "Using these, researchers can change the DNA of animals, plants, and microorganisms with extremely high precision. This technology has had a revolutionary impact on the life sciences, is contributing to new cancer therapies, and may make the dream of curing inherited diseases come true."
Much of the international news coverage mentioned one fact: Charpentier and Doudna are the first team of women to win the Nobel Prize in Chemistry together. Prior to this year, only five women had ever received this award—Ada E. Yonath (2009) and Irene Joliot-Curie (1935) shared the prize with male partners, and Frances H. Arnold (2018), Dorothy Crowfoot Hodgkin (1964), and Marie Curie (1911) earned the prize solo.
Charpentier and Doudna (pictured above receiving the 2017 Japan Prize) are not the only women building successful careers in the clinical lab sciences. CLP reached out to Doudna—and six other women whose leadership and innovations are reshaping the field—to ask how gender matters and about the prospects for women in clinical lab sciences. Here's what they said.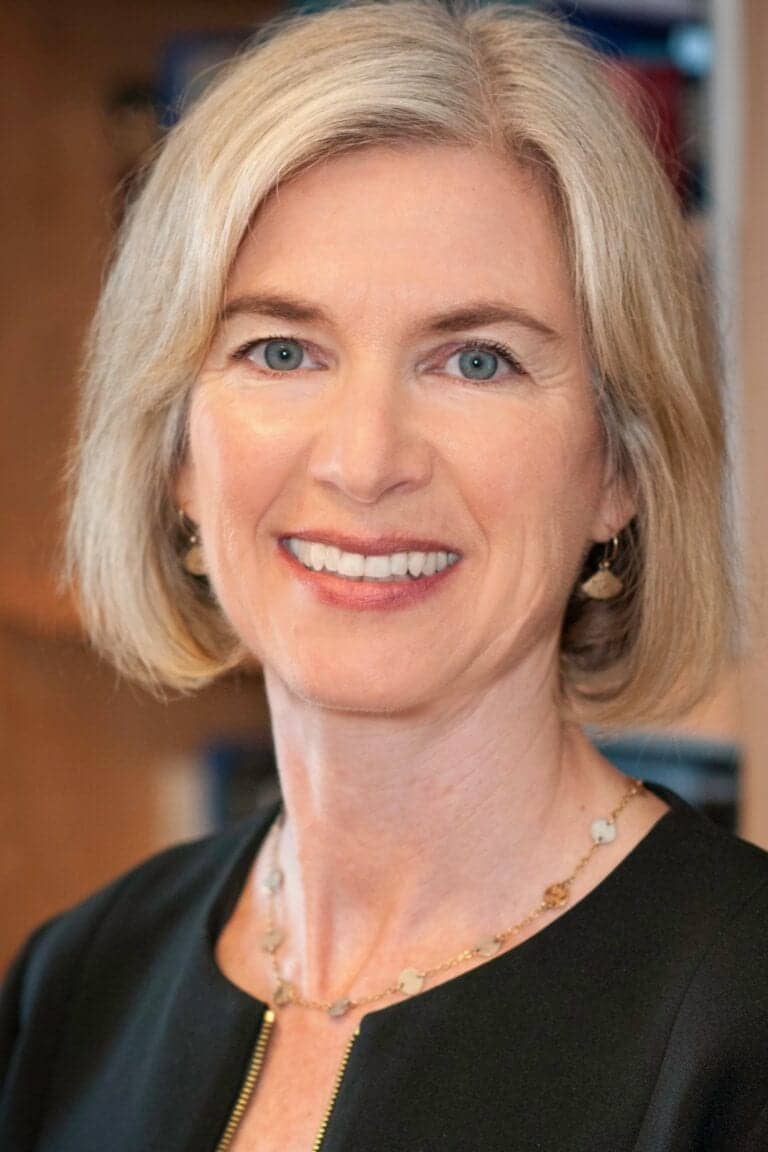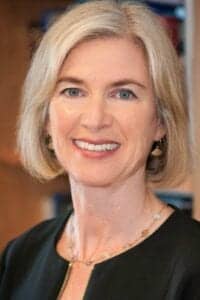 Jennifer Doudna, PhD
Li Ka Shing Chancellor's Chair/Professor, University of California, Berkeley
Investigator, Howard Hughes Medical Institute
With collaborator Emmanuelle Charpentier, PhD, Doudna developed CRISPR/Cas9, genome-editing technology that has redirected the course of healthcare and agricultural research. Doudna is also a leader in public discussion of the ethical and other implications of genome editing for human biology and societies, and she advocates for thoughtful approaches to the development of policies around the use of CRISPR-Cas9. In 2017, Doudna co-founded Mammoth Biosciences, a business focused on improving access to biosensing tests. She earned a PhD in biological chemistry and molecular pharmacology from Harvard Medical School.
CLP: Can you describe what it means to you to have your work recognized with a Nobel Prize?
Doudna: I'm really proud. I'm proud to represent a public university like UC Berkeley that supports great science and education, one that serves the public good and welcomes people of all backgrounds. It's also a great moment for basic science. We didn't start studying CRISPR with the idea that it would turn into a tool with so many applications. I was driven by scientific curiosity, and I'm so fortunate to have been supported to follow that curiosity and to have built a community of colleagues along the way.
CLP: Does gender matter? What does female leadership bring to the clinical lab sciences?
Doudna: Gender absolutely matters. I'm proud to be a female scientist. There are people of all types who are great scientists—or they could be if given the opportunity. Growing up, I couldn't possibly have imagined a future that looks like the life I lead now, because I had never seen it with my own eyes. I hope this award shows young women that a career in lab science is not only a real possibility, but that the community wants them and needs them. Scientific advances take creativity and new ways of thinking, and we get that by inviting different perspectives to take a seat at the bench.
CLP: What advice do you offer to young people aspiring to a career path like yours?
Doudna: You don't have to act or look a certain way to be a scientist; you just have to pursue what interests you and know that you belong there. ​Surround yourself with people who support your dreams and share your curiosity. I wouldn't be sitting here today offering this advice if I hadn't had a strong community that helped me along the way.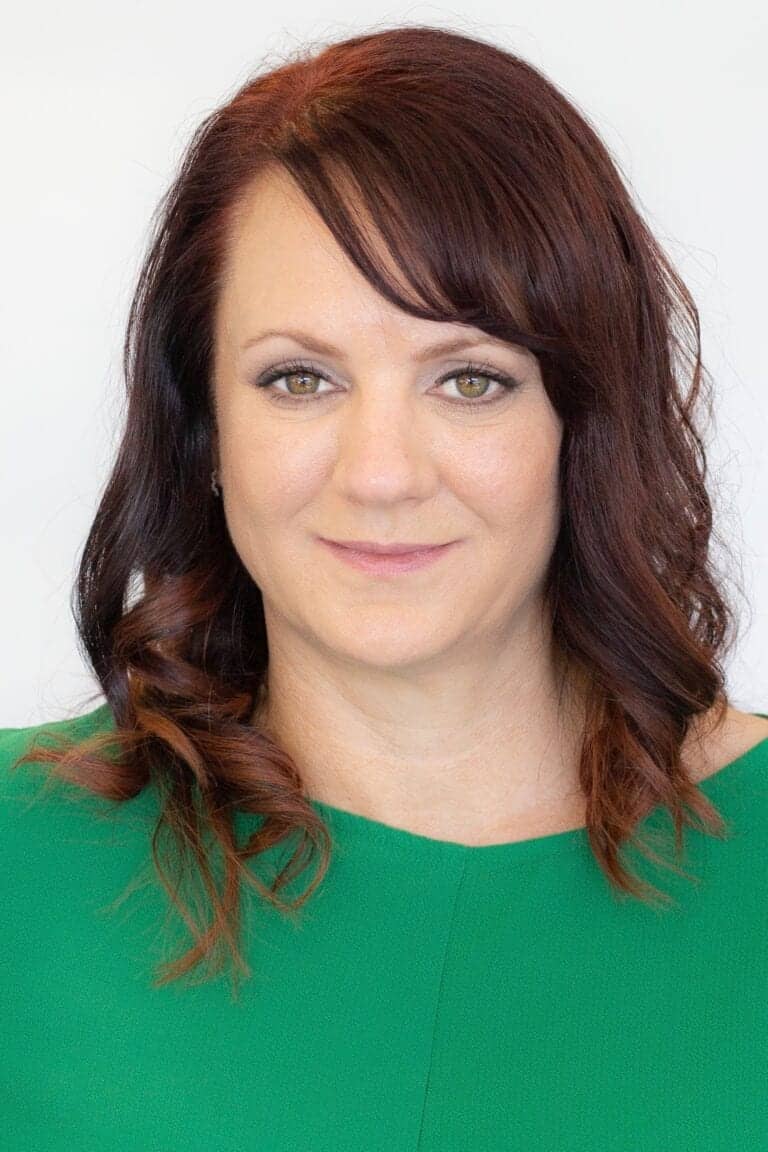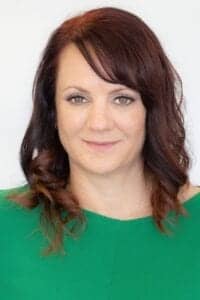 Crystal Icenhour, PhD
Chief Executive Officer and Co-Founder, Aperiomics, Sterling, Va
With more than 25 years of clinical research expertise, Crystal R. Icenhour, PhD, founded Aperiomics with the mission to harness next-generation DNA sequencing and artificial intelligence to identify every known pathogen—bacteria, viruses, fungi, and parasites—using a single test. Icenhour holds two patents, has authored and co-authored numerous research articles and theses, and has been a prolific speaker at scientific conferences. As a world-renowned expert in microbiology, she has served on review panels for the National Science Foundation, the Environmental Protection Agency, and National Institutes of Health Small Business Innovation Research Program.
CLP: Tell us about your proudest career achievement.
Icenhour: My proudest career achievement has been leading Aperiomics' effort to disrupt and advance the way our healthcare system approaches pathogen identification. By integrating innovative technology, entrepreneurial savvy, and industry expertise to improve clinical outcomes for patients, I have helped spearhead the creation of Aperiomics' cutting edge technology to identify every pathogen known to modern science. Using Deep Shotgun Metagenomic DNA sequencing, advanced bioinformatics, and artificial intelligence, our team is able to test the widest range of clinical sample types (skin, urine, fecal, blood, spinal fluid, environmental samples, etc.) for all possible microorganisms, advancing positive clinical outcomes for patients across the country.
CLP: Does gender matter? What does female leadership bring to the clinical lab sciences?
Icenhour: As the chief executive officer of a fast-growing biotechnology company within a male-dominated industry, I know firsthand how gender can factor into the equation. As the first woman Board Chairman in the history of the Virginia Biotechnology Association, I devoted countless hours of my time and energy to setting an example for both men and women in the industry. I tend to see beyond gender by focusing on people as individuals and empowering both men and women to rise up and thrive.
I also know how critically important female leadership can be for clinical lab sciences. Raised in rural West Texas, many of the closest women in my life frequently failed to receive sufficient medical care. My grandmother suffered from undiagnosed chronic pain that doctors regularly dismissed—an issue that far too many women have experienced. That is why I remain steadfast in my commitment to improve the way diseases are understood and tested—not only to raise the standard of care that the women in my family were not afforded, but also to ensure patients experiencing chronic pain are heard, diagnosed properly, and effectively cared for.
CLP: What advice do you offer to young people aspiring to a career path like yours?
Icenhour: I like to tell young people they don't have to choose between a family and a career in science. I believe family support and encouragement allow for one to have both. I am the CEO and co-founder of my own business, an active advocate in the biotechnology industry, and also raising four kids. When you have a nursing infant and need to travel for business, attend a conference, or meet with an investor, it seems to me the only solution is: You take the baby with you. There's certainly no better ice breaker! There is even a photo of me (discreetly!) nursing my daughter Sabrina at a meeting with the Governor of Virginia. I encourage others to not let societal pressures prevent you from doing what is best for you and your family.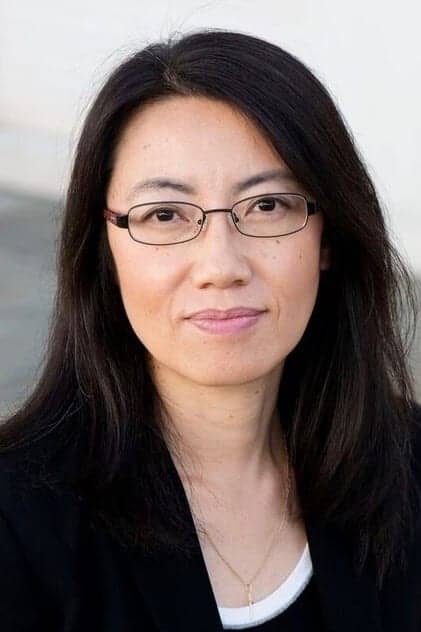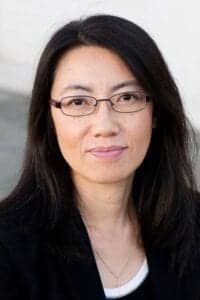 Lily Li, MD, PhD
Medical Safety Officer, Ortho Clinical Diagnostics, Raritan, NJ
Lily Li, MD, PhD, is the medical safety officer at Ortho Clinical Diagnostics responsible for evaluating potential medical risks and guiding risk mitigation of all marketed products. She also serves as a director at medical and scientific affairs providing evidence-based support to Ortho's current and future products. Li obtained her medical degree from Peking University, China, her PhD in Immunology from the University of Alberta, Canada, and an MBA from Temple University. Lily is the author of more than 40 scientific articles and has filed 17 patent applications.
CLP: Tell us about your proudest career achievement.
Li: All my career successes are attached to great teamwork, and I have been fortunate to be part of several high-
performance teams. Most recently, in response to the urgent needs for serological tests for covid-19, Ortho formed an amazing team with experienced and fully dedicated people and developed two high-quality SARS-CoV-2 antibody tests at record speed. I am very proud to be part of this team supporting the development of medical contents and providing internal and external trainings on the clinical utilities of the assays.
CLP: Does gender matter? What does female leadership bring to the clinical lab sciences?
Li: No, in clinical lab sciences, gender does not matter and there is nothing female scientists and leaders cannot do. I believe female leaders often demonstrate ownership, accountability, and dedication, and we pay attention to details and are willing to work behind-the-scenes, all of which are crucial to the type of work we do.
CLP: What advice do you offer to young people aspiring to a career path like yours?
Li: No doubt a career in healthcare industry is very rewarding. Know your passion and what you are good at, and if you can combine these two, hard work often becomes enjoyable. Do not stop learning and always try to expand your horizons; you may be amazed to find new talents! Treasure teamwork, and remember that people are always more important than projects. Regardless of your level or role in your organization, you can always enable, encourage, and motivate others, and together you can achieve something bigger and better than you could have ever dreamed.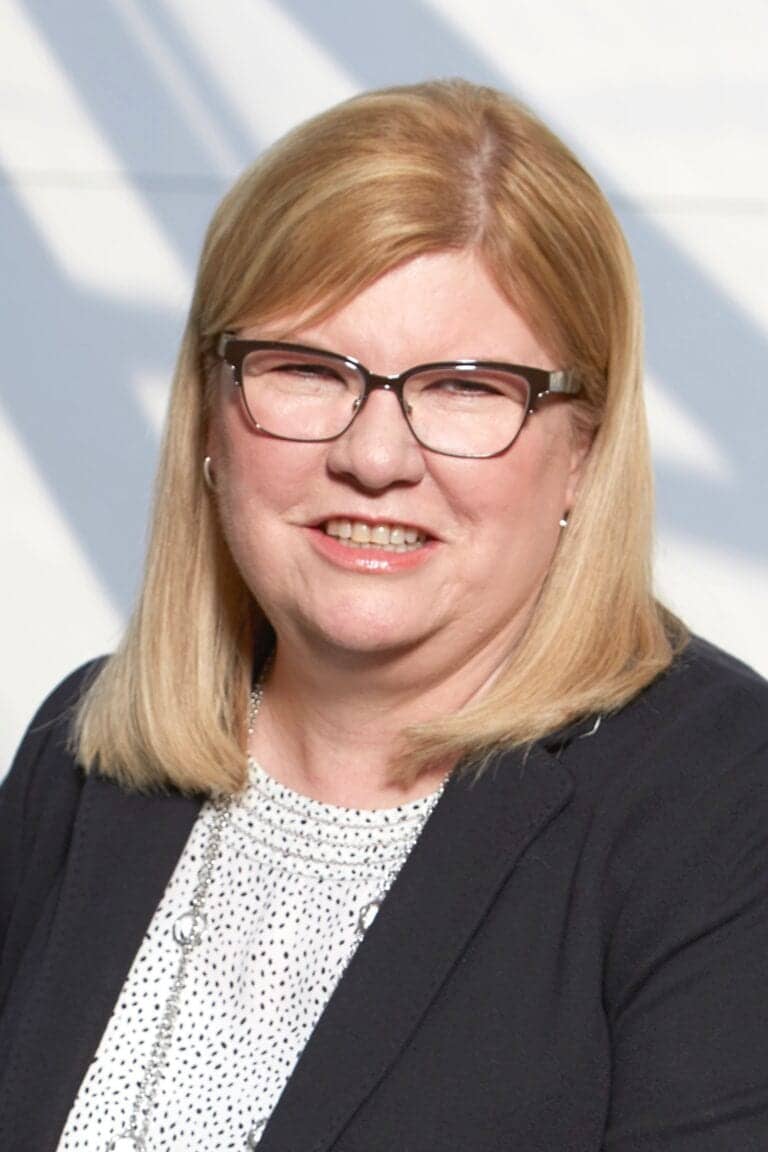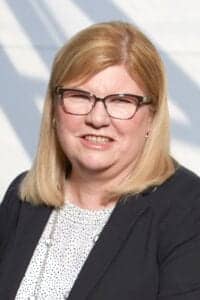 Kathleen Orland
Senior Vice President and General Manager, Beckman Coulter, Brea, Calif
As senior vice president and general manager for Beckman Coulter's Clinical Chemistry Immunoassay (CCIA) business unit, Kathleen Orland leads product strategy and new product development programs across eight global sites. Since joining Beckman Coulter as a senior product manager for Immunoassay in 2005, she has served in multiple positions including vice president of CCIA product management. Orland has a bachelor's degree in microbiology from University of Illinois at Urbana-Champaign, and she earned her Medical Technologist MT(ASCP) credential from NorthShore University HealthSystem.
CLP: Tell us about your proudest career achievement.
Orland: I have had many career achievements that I am proud of since starting my career as a medical technologist, working in the hospital laboratory, and later transitioning into marketing and product management. In my current role at Beckman Coulter, my proudest career achievement has been leading the business through the successful launch of important assays, namely receiving emergency use authorization for our Access SARS-CoV-2 IgG and IgM assays as well as for IL-6.
There has certainly never been a point in time like the present, where the clinical laboratories and their important work to serve clinicians' needs and, ultimately, the patients they serve are so needed. The diagnostic industry has a spotlight to bring products to market in record time to provide the best solutions to clinicians in the fight against covid-19.
CLP: Does gender matter? What does female leadership bring to the clinical lab sciences?
Orland: My mission and vision to pursue a career in clinical lab sciences stem from my mother passing away from breast cancer when I was 11. From that time, I always wanted to play a role in the medical arena. Through my current role, I feel I'm bringing about my own life's purpose to make a difference.
Because my mother passed away when I was so young, my father raised my two younger brothers and me. I have often found myself to be the only female in the room. I rarely think about gender; I simply do my best every day to support our team to meet our mutual objectives.
When you have female leadership in clinical lab sciences, you bring a different thought process to the table. Men and women may think of things differently, and having a woman in clinical lab leadership brings a diversity of thought when a man might not share the same perspective.
The necessity for diversity is not only gender-related but cultural as well. Diversity of thought brings about different perspectives and creativity. Ultimately, when diversity of thought is present across your team, you achieve better results when unique perspectives come together holistically to challenge the status quo.
CLP: What advice do you offer to young people aspiring to a career path like yours?
Orland: Believe you can achieve anything. People are very generous with their time to mentor or coach; if you have questions, or want to reach different career opportunities, don't feel limited or intimidated. Reach out, talk to people. See if you can job shadow, learn, and explore. You can do anything you set your mind to, so set your sights high, have a vision for your future, and pursue it. Never be limited in your own beliefs about what you're capable of.
Also, continually explore, aspire, and challenge yourself. Listen and thank people when they provide feedback to you—incorporate their suggestions into your professional progression. Own your career development and drive it—nobody can do this, but you.
Some women will shrink when it comes to taking leadership roles—instead, you need to be willing to take your space. You have an equal seat at the table, just like any other person, male or female. You deserve that spot, so own it and never shy away from achieving your goals.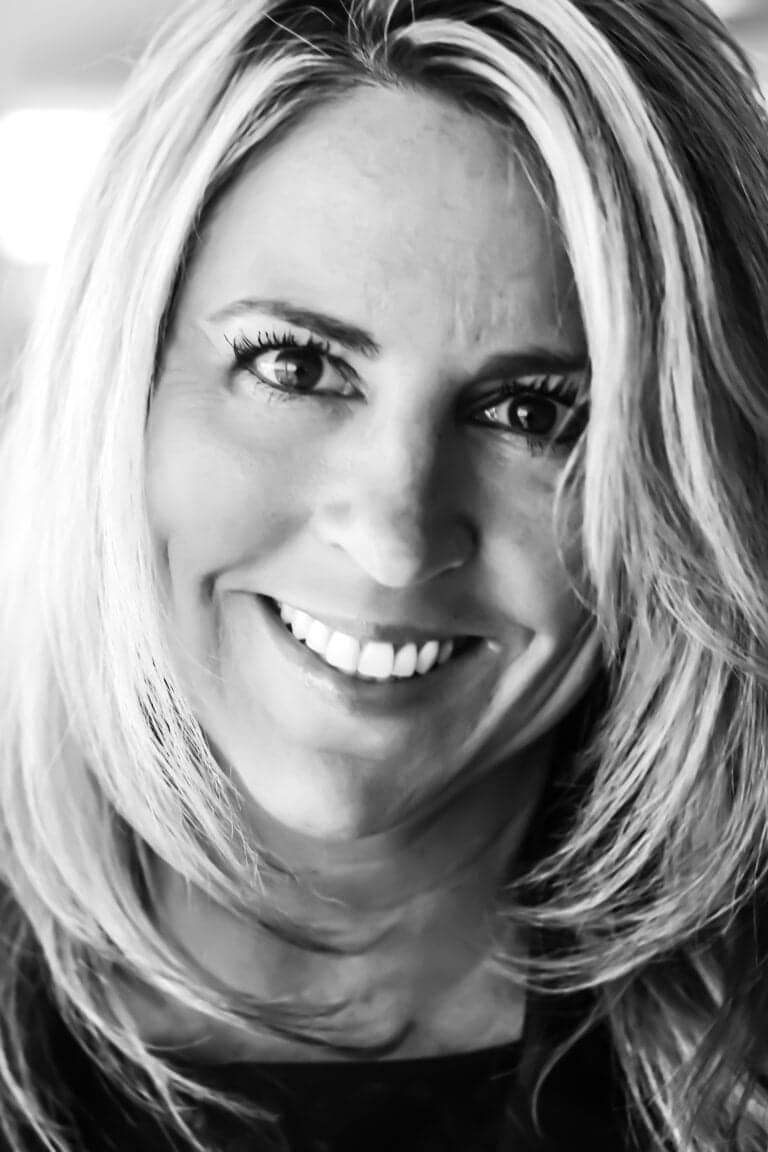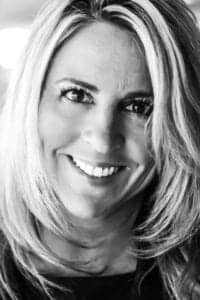 Stephanie Post
Senior Director, Marketing Communications, Center for Learning & Program Management, Sysmex America, Lincolnshire, Ill
In her current role at Sysmex America, Stephanie Post is known as a champion of change with "out-of-the-box" thinking to lead a high-performing department focused on customer training, sales training, technical training, instructional design, studio production, project management, and marketing communications. Post is a board-certified clinical laboratory scientist and holds certifications in the training field as a training director, instructor/facilitator, sales trainer, and performance consultant.
CLP: Tell us about your proudest career achievement.
Post: Working as a visionary change agent, I shifted Sysmex America away from its traditional in-house train-the-trainer model for instrument training to respond to changing needs of Sysmex's growing customer and employee base. The success of our Virtual Instructor-Led Training (VILT), available for all of our instruments today, initiated and drove a multimillion-dollar project to build a state-of-the-art Center for Learning. Housing seven production studios to live-stream training over the internet, we hired camera people, directors, and producers—not the norm for a laboratory medical device company—and our instructors learned how to be on-camera talent.
The idea was born in 2010, but big change doesn't happen overnight. I had to convince many who were concerned that customers would not adapt to the new learning method. In 2014, Sysmex delivered its first VILT class, enabling every user in the lab to receive the same training experience from subject matter experts. In 2018, we opened the doors to our Center for Learning, which boasts more than 17,000 customers trained across the United States, Canada, and Latin America (a four-fold training increase), a 92% customer satisfaction rate, and excellence in technology and learning awards.
CLP: Does gender matter? What does female leadership bring to the clinical lab sciences?
Post: The underrepresentation of women in science, or any field, slows the progress of discovery and innovation by excluding people who have the ability to make significant contributions. Clinical laboratory scientists are smart, competent, and strategic. Female leadership in clinical lab science roles must use this foundation to create a culture to empower their teams'—both male and female—capabilities, aptitudes, and positive attitudes. We must put leaders and their staff in positions that are a "jacket size too big" to inspire continual development and curiosity to break paradigms. We must pair leaders with different skillsets, genders, and experiences to complement each other, learn from each other, and challenge each other. Innovations like VILT for Sysmex have come from this type of leadership and opportunity to stretch individuals beyond their wildest dreams.
CLP: What advice do you offer to young people aspiring to a career path like yours?
Post: Prioritize your own learning, recognizing all the ways to gain new knowledge and experience. Find a mentor who is a leader, and don't be afraid to say "Yes" to new experiences. I started with a passion for laboratory medicine and a degree in clinical laboratory science. Using those foundational skills, I pushed boundaries into sales, marketing, training and development, and studio production leadership.
Write down what you see, know, and observe about what works and what doesn't. Identify people you admire and learn from them even if via a TED talk or by reading a few pages out of a book. I would have never pictured my career being so diverse, broad, and rewarding. I couldn't have done it without leadership who believed in me (more than I did myself at times) and a strong committed team. Overall, it's important to make
time in your schedule to stretch your horizons.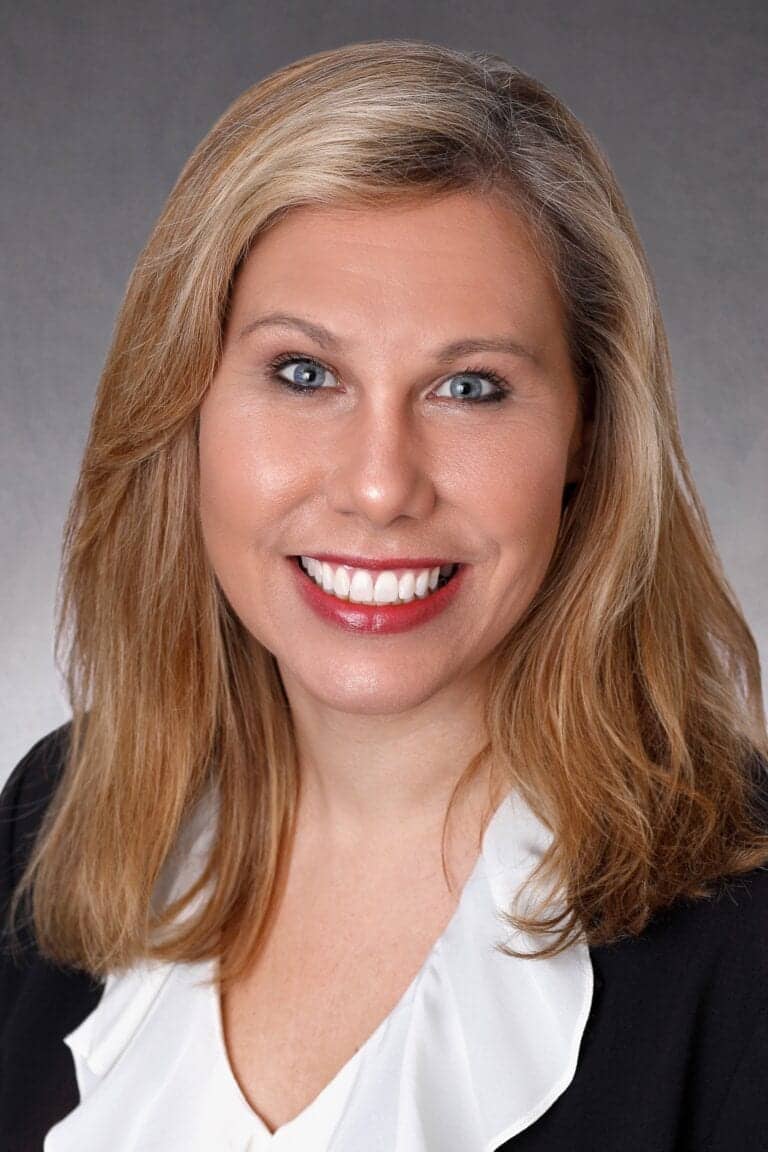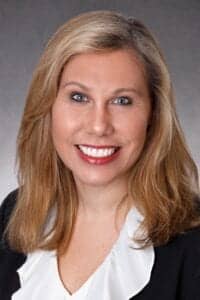 Tamara Ranalli, PhD
Senior Vice President, Molecular Business Unit, Quidel, San Diego
Tamara Ranalli, PhD, was named senior vice president of Quidel's Molecular Business Unit in August 2020. Previously, she was the director of business development at BioHelix Corporation, where she was instrumental in both the development of the novel isothermal technology used in the AmpliVue and Solana platforms as well as the establishment of the collaboration between BioHelix and Quidel that led to the eventual acquisition of BioHelix in 2013. Ranalli holds a BA in biology from Cornell University and a PhD in biochemistry from University of Rochester School of Medicine.
CLP: Tell us about your proudest career achievement.
Ranalli: I think one of the career achievements that I've been most proud of was taking over the VP of Marketing position at Quidel. I'm a biochemist by training, and it was incredibly exciting and rewarding for me to be able to fulfill a role in the organization that is not traditionally led by a PhD scientist. My passion for our products and for our company, and my love of making sure we are represented well out in the world, I think comes through, and it's made me incredibly proud that Quidel would grant me the opportunity to take on that role and work in that area.
CLP: Does gender matter?
Ranalli: Definitely. When I was in graduate school in my 20s, my class was balanced between men and women. However, in postgraduate school, the numbers drastically changed, as many women had to make the choice between their careers and starting a family. That's really where we need to make strides going forward, because it's very challenging for advanced scientists to have this balance, especially in academia.
I think companies do a far better job now in finding a balance for women who want to use their degrees and have fulfilling careers. Many companies can provide benefits such as flexible working environments, daycare options, and other arrangements that allow women to maintain their career path while taking care of their own personal needs. I think that is tremendous.
I've worked with many women, both on my team and on other teams, who have taken their maternity leave, started a family, and come back, and that's really never presented a challenge to their progression at Quidel.
CLP: What does female leadership bring to the clinical lab sciences?
Ranalli: Aside from some truly world-class minds that bring different perspectives to leadership teams? Diversity in leadership has been shown to increase both creativity and productivity within organizations. Representation matters, and the ability to have a female mentor, or merely see other successful women in leadership positions, is really important to those starting out in any field. In addition, I think everyone on our executive leadership team, whether male or female, has a responsibility to ensure that the next generation of leaders at our company are properly mentored and supported. I think mentorship is incredibly important, and I try to pay it forward every day.
CLP: What advice do you offer to young people aspiring to a career path like yours?
Ranalli: I think the advice I would give most people would be: follow what you love, right? If you're not passionate about what you're doing, I don't think you'll be as successful. If you're just doing the job to do your job and it's not something you care deeply about, then you're not going to go the extra mile. Also, I think it's critical to never stop learning. Regardless of your degree, regardless of your background or role in an organization, there's always something new you can be learning and applying to your career.
Finally, it's important to seek out and accept constructive criticism in order to improve your skillset. Being able to understand what you do well, and what you need to work on, and then putting the work in on those areas that you need to improve is incredibly important in both your career as well as your personal life.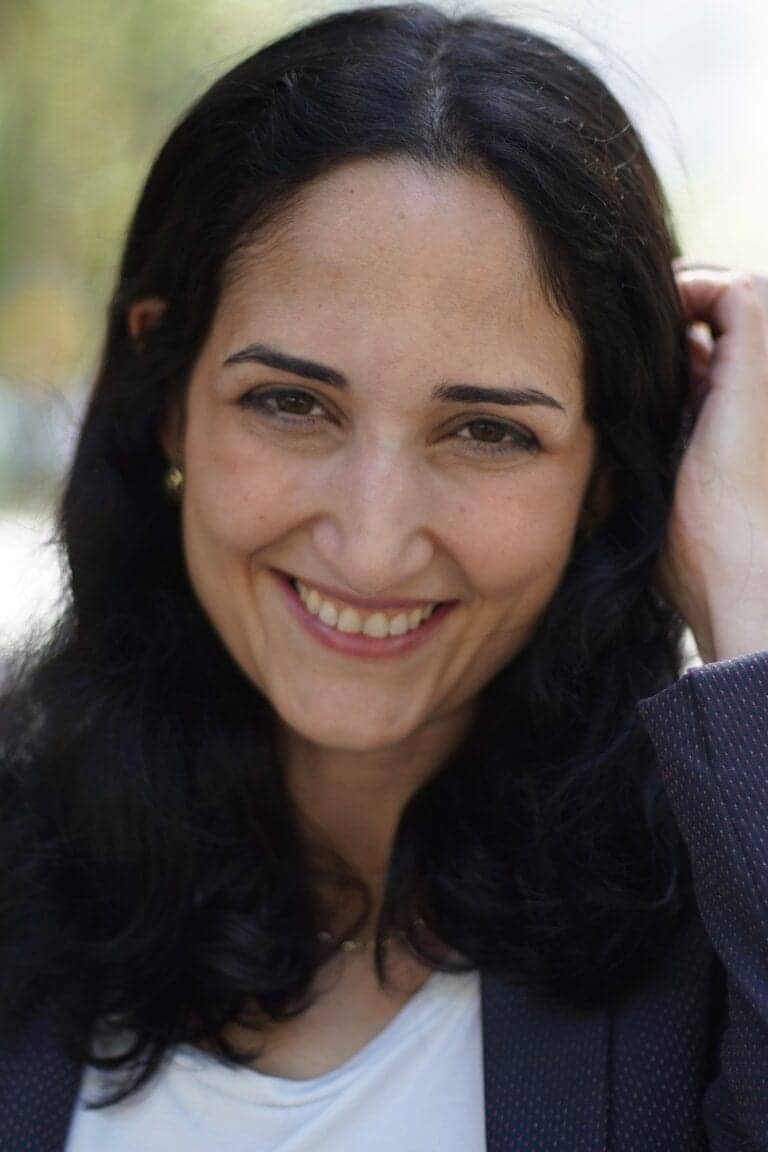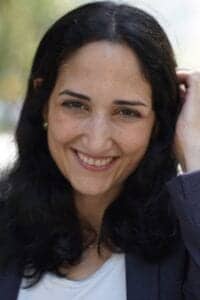 Sarah Levy Schrier
Chief Technology Officer, Sight Diagnostics, Tel Aviv, Israel
Sarah Levy Schrier leads the research and development, regulation and manufacturing operations teams at Sight Diagnostics. At 18, she joined Talpiot, an elite Israeli military program that Forbes described as equivalent to a "Rhodes scholarship, a presidential fellowship, and a Harvard MBA rolled into one." Since joining Sight, Schrier has recruited most of the company's employees and, today, over 40% are women. Sarah has been a speaker and lecturer at Women Tech Makers, Hebrew University of Jerusalem, and Weissman Institute, where she's led discussions around women in technology leadership. She holds an MSc in condensed matter physics from the Weizmann Institute of Science.
CLP: Tell us about your proudest career achievement.
Schrier: My proudest career achievement was developing the proprietary technology behind Sight Olo, the first FDA-cleared direct-from-fingerstick complete blood count (CBC) analyzer. CBC is one of the most essential and ubiquitous blood tests that provides a picture of an individual's health, and so far, Olo has enabled some of the world's leading health institutions to perform more than 100,000 tests that deliver lab-grade results in minutes from just two drops of blood.
CLP: Does gender matter? What does female leadership bring to the clinical lab sciences?
Schrier: As a woman in a leadership position working in a male-dominated industry, I've encountered some awkward situations. Once, someone met me in the office for the first time and immediately assumed I was the secretary and that I reported to the man next to me. These situations can be funny, embarrassing, or even inappropriate, but soon after, I don't feel the gender issue plays a role once the interaction becomes professional.
Women add diverse perspectives and insights that are crucial to the success of all businesses. For the life sciences industry in particular, our contributions not only affect the diagnostic products and therapeutics that impact women, who account for 50% of the global population, but we also make decisions that impact our future generations.
For example, when I designed Olo, I made sure that it would be accessible to children as young as 3 months old. As a mother, when I bring my child to the doctor, I want the experience to be as painless and efficient as possible. Since Olo requires only two drops of blood to provide a CBC and delivers results within minutes, it makes the entire experience easier, quicker, and less scary for my kids. Including women's ideas and experiences in a company's product development and strategy can help create a more well-rounded end-user experience.
CLP: What advice do you offer to young people aspiring to a career like yours?
Schrier: My two major pieces of advice for young people are (1) Don't panic, everything is possible—just do it one step at a time; and (2) There is always a reason to stay optimistic.
In the military, I learned that knowledge, will, and dedication make the impossible possible. I continually apply this lesson to my own career, and I think this has played a large role in getting me to where I am today.
Throughout the years, I have learned that your success depends on the success of your team. It's important to genuinely listen to others and implement feedback so that they feel heard. In order to be a strong leader, you must ensure everyone is motivated. You have to encourage and empower them with responsibility, trust, and positive reinforcement.
Laurie Bonner is chief editor of CLP.
Featured image: Emmanuelle Charpentier, PhD, (left) and Jennifer Doudna, PhD, at a ceremony for receiving the Japan Prize in 2017.