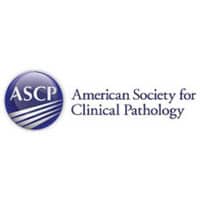 The American Society for Clinical Pathology (ASCP), Chicago, and the Association of Clinical Scientists (ACS), Houston, have signed a? memorandum of understanding to collaborate on? education, advocacy, and membership strategies to the mutual benefit of? the pathologists and doctorate-level clinical scientists who belong to ?both medical organizations.
For ASCP members, ACS offers specialized knowledge in critical areas? such as genomics, personalized medicine, and clinical informatics. For ?all ACS members, ASCP is extending a 1-year complimentary membership? effective March 1.
Through the new ASCP Institute of Science, Technology, and Policy, ACS ?members will have a stronger voice in Washington, DC, and can play an ?integral role in advancing the ASCP Institute's Health Services Center. ASCP gains access to ACS leaders and chairs of the 10 ?scientific sections who could serve as ASCP spokespeople in their? respective areas of expertise.
Through a recent survey, doctorate-level ?clinical scientists have expressed a strong interest in taking? management courses, which corresponds with ASCP's new educational ?offerings.
ASCP pathology residents will have access to ACS members who serve as? senior faculty at forums such as the 2013 ASCP Annual Meeting and who? offer them informal mentoring and references for future fellowships and ?jobs.
[Source: ASCP]