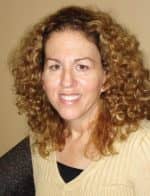 Judy O'Rourke
As we strategize how to deftly wind our way through the almost 700 vendor booths expected to line the halls of the Georgia World Congress Center in Atlanta—plus attend workshops, symposia, plenary sessions, and reacquaint with colleagues—we wonder if it's possible to zero in on all of the essentials at the AACC annual meeting and Clinical Lab Expo. Probably not.
Better bet if we pool our efforts. If you're an attendee, please shoot me an e-mail. Tell me what's most important to you now and what information or products you hope to see at next year's meeting in Los Angeles. Vendors, please send me product information and photos so CLP can showcase your products after the show.
The meeting's plenary sessions provide a window into what's on the AACC's mind. Three sessions spotlight personalized medicine, one focuses on the growing menace of obesity, and one focuses on optimal measurement of serum creatinine.
Automation may be reducing some hands-on lab tasks, but developments in molecular diagnostics, personalized medicine, and point-of-care products—coupled with the maturing of 76 million Baby Boomers—should keep laboratorians busy. With personnel shortages in the lab workforce, budget cuts coming from all directions, and new laws that will impact our industry, we've got a lot to discuss.
It may be summer, but we're hammering out CLP 's editorial calendar for 2012. Integral go-to topics, Tech Guide surveys, and product spotlights carry over, and we're planning to bring you more editorial features covering matters you need to understand right now and in the months ahead.
I look forward to crossing paths with you.
Judy O'Rourke
Editor, CLP

(818) 716-6873