Beckman Coulter, Brea, Calif, a wholly owned subsidiary of Danaher Corp, has been awarded a new agreement with the Premier health care alliance, Charlotte, NC, to continue to provide a full range of core laboratory systems and supplies.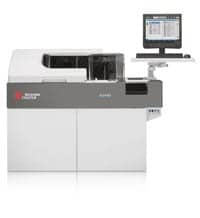 The Premier alliance includes more than 2,800 member hospitals and 90,000 additional health care sites, and is one of the nation's largest health care purchasing alliances.
Under the terms of the new 6-year agreement, Premier members will continue to have access to alliance member pricing for Beckman Coulter's diagnostics systems portfolio, including general chemistry, immunoassay, automation, clinical information systems, and integrated work cell products. This agreement is in addition to existing agreements to purchase hematology and urinalysis products from Beckman Coulter.
[Source: Beckman Coulter]