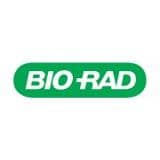 Bio-Rad Laboratories Inc, Hercules, Calif, has inked a definitive agreement to acquire AbD Serotec, a division of MorphoSys AG for 53 million euros in cash.
"With this acquisition, Bio-Rad will have access to a comprehensive catalog of antibodies allowing us to better serve our customers by offering total assay solutions that can be validated on our research platforms for western blotting, multiplex protein expression, ELISA, and cell sorting," says Brad Crutchfield, Bio-Rad president, Life Science Group. "In addition, we will be able to exploit a powerful in vitro technology to accelerate future antibody generation."
AbD Serotec is among the world's leading antibody manufacturers, offering more than 15,000 antibodies, kits, and accessories. AbD Serotec has an ISO 9001 and ISO 13485 certified production facility in the UK, as well as other facilities in Germany and the United States.
The transaction is subject to certain closing conditions and is expected to be completed in January.
[Source: Bio-Rad]