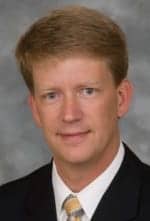 John Danahey
As the use of wireless networks has grown in hospitals, so too has the use of wireless applications. Twenty years ago, software solutions company Iatric Systems, Uxbridge, Mass, began providing technical services for users of the MEDITECH hospital information system. Over time, the company has gravitated toward other projects that capitalize on using wireless networks to further knit hospital staff closer together. Case in point: the company's MobiLab mobile bar coding system, which uses wireless handheld and printer technology to help reduce labeling errors and improve productivity throughout the hospital. CLP recently spoke to Vice President of Sales and Marketing John Danahey and Manager of Laboratory Solutions Linda Trask, MT(ASCP), about the MobiLab product and automation's bright future in the clinical lab.
CLP: Tell us about your history. How did you come to Iatric Systems?
Danahey: Basically, I've filled numerous positions in hospitals. I often joke that you might classify my hospital experience as jack-of-all-trades, master of none. It's been a great opportunity for me as I've worn many hats from consultant to manager of customer service. Now, I focus mainly in sales and marketing. I'm especially proud of my work with the MobiLab product. It was one of those cases where I had the opportunity to take an active role in the specification and development of the product. It was a lot of fun to tap into my phlebotomy experience to actually develop a solution.
CLP: How has the company evolved as technology has changed?
Danahey: We try to remain aware of new technologies to help our customers find solutions to their existing problems. It may be something as revolutionary as new programming languages or new platforms, but it doesn't always have to be some major innovation. Sometimes, it's as simple as finding a new hardware device that can improve the user experience.
We are now dabbling with the iPhone/iPad to find out how that might be transferred into the lab environment, but it's still early yet.
CLP: What can labs expect from the implementation process for your bar code specimen collection system, MobiLab?
Danahey: We strive to make the process as streamlined and painless as possible, especially for the end user. We need that end user to feel the tools that we provide are easy and efficient. We all know software is no good if the clinician refuses to use it.
Laboratories can really expect simplified training in a friendly user interface. They should also expect an implementation team that's going to give them full support. We may be a software company, but we provide an experienced hardware network. For example, if they have a wireless issue, we have a wireless expert to help them out. We want this to be something where they pick up the device and say, "Yep, that was easy."
CLP: Do you also offer training on-site?
Danahey: A lot of our implementations don't require on-site, but we certainly offer it. We give the customer a lot of choice as to when and where we show up. I think it's most common for us to show up to do some training of the implementation staff or perhaps even a little training for end users. Also, we're usually there to support their go-live.
Trask: That's the model most of our customers take: Having us come for the initial go-live just for an extra set of hands and to help the end users on any learning curves they might come across or any processes they forgot to include during their testing phases. Some customers find they don't even need that, and remote support is fine for their implementation.
CLP: Does information collected by MobiLab automatically interface with LIS?
Danahey: Yes, MobiLab can support virtually any LIS system, but there are different integration techniques depending on the LIS. Since Iatric Systems has a MEDITECH integration division of our own, we can provide some really specialized integration for the MEDITECH LIS, plus both inbound and outbound communications for most other LIS.
When the phlebotomist collects the specimen and applies the label, we have them scan that specimen to confirm that it matches the patient they identified. It also collects date/time/user information, which is within MobiLab, but can be transferred to the LIS to gain the most efficiency.
CLP: How do bar code specimen collection systems help labs get the most out of their automation equipment?
Danahey: I think the laboratory automation technology that's coming out is just amazing. However, this technology is really most efficient when it receives accurate collection information. Automation technology is limited if users have to pipe in the collection date/time/user and any collection comments as part of the specimen receiving process. The bar code specimen collection system captures this information electronically and can relay it either directly to the LIS or to the automation vendor to really create a fully automated process.
The other side note to that is when users manually enter this collection data into their LIS, it's really prone to error. Simple transcription errors can cause automation lines to reject specimens, therefore slowing down that process of automation.
Trask: I know a lot about those automation lines, as I was a laboratory manager before I came to Iatric Systems. There were great efficiencies there, but that manual front-end process and the requirement that I capture that collection information—the specific phlebotomist or nurse who drew the specimen and the collection time—made it so that I really couldn't justify the expense because it was not going to fully automate my process. For me, the electronic capture of collection information by these systems would really make automation a worthwhile endeavor.
CLP: What solutions does Iatric Systems have to connect physicians with the clinical lab?
Danahey: One of the largest components of our integration services is connecting labs to the physician EMRs. That's a case where we simply take lab results into different interfaces, namely HL7. We can connect directly to those EMRs and can transfer results that way. We're also able to receive orders directly from physician office EMRs to get them into the LIS.
We also provide essentially a physician portal view, so that physicians can have anywhere access to the laboratory data. It has the ability to enter orders for lab tests as well.
CLP: How do your products, specifically MobiLab, compare to others in the industry?
Danahey: I think really one of our largest differentiators is our service. We've been ranked number one by KLAS in the "Specimen Collection Barcoding" segment for the past 3 years. If you read the comments from our customers, a great deal of the positive feedback is related to their implementation and support experience.
I also think that our product development is very user-centric. We try to focus on those features that make a difference to the end user. As an example, we recognize that the laboratory is not the only department involved in phlebotomy or specimen collection within a hospital. Nursing has some level of responsibility for specimen collection, so therefore we've made MobiLab available on additional hardware platforms, such as laptops or COWs—computers on wheels—because nurses are already using these devices and are comfortable with them.
CLP: How do you anticipate automation in the clinical lab to evolve over the next few years?
Danahey: I think we're seeing that laboratories are looking at enhancing their automation. We're still hearing from a lot of laboratories that the pricing is a bit prohibitive, but I expect that as competition grows it's going to drive down the cost of automation and more laboratories will be able to adopt that technology.
CLP: How do you keep pace?
Danahey: We want to make sure MobiLab continues to support that type of automation through automated collection and transfer of that specimen collection process. At the same time, we need to make sure that we're able to collect any relevant data created by automation processes and make that available to the phlebotomist in real time if it's going to help them do their job better.
It's not necessarily a one-way street. We need to remember that the goal here is to put the LIS in the phlebotomist's hand so that they can be more efficient in their daily workflow and provide better patient care.
---
Stephen Noonoo is associate editor of CLP.