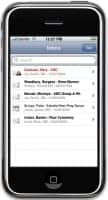 ITF-GoDoc Reporting Feature
Critical value alerting and reporting
Halfpenny Technologies, Blue Bell, Pa, introduces a new critical value alerting and reporting feature for its ITF-GoDoc solution. ITF-GoDoc enables physicians to securely access laboratory, pathology, and radiology result reports from their iPhone, Droid, or Blackberry Storm-powered Smartphones. The company's automated, closed-loop critical value alerting and reporting feature for ITF-GoDoc offers a convenient way to notify physicians of critical test results, while eliminating the potential for errors associated with manual tracking of alerts. ITF-GoDoc provides automated acknowledgment of message receipt, which can be routed back to a host health information or laboratory information system. It is now available for free download.
Halfpenny Technologies
(610) 277-9100
www.halfpenny.com
---
ChartWise: CDI Personal Edition
Free to clinical documentation specialists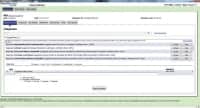 ChartWise Medical Systems, Wakefield, RI, now offers its ChartWise: CDI Personal Edition free of charge. ChartWise: CDI Enterprise Edition is a hosted software system that helps hospitals maximize DRG-related reimbursements through documentation, prepare for Medicare audits, and assist in oversight and compliance. The Personal Edition focuses primarily on providing the CDS functionality at no cost. The free edition allows users to: analyze and report on the impact of the clinical documentation improvement results for a single CDS user; analyze the benefits of improved documentation using DRG Review; track physician queries and responses; and electronically store queries that have been submitted, making them available to support audits.
ChartWise
(401) 473-2020
www.chartwisemed.com
---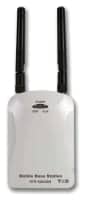 RTR-500GSM Mobile Base Station
Collects data through a cellular network
T&D Corp, Saratoga Springs, NY, introduces the new RTR-500GSM mobile base station, a cellular-connected data collector for use in mobile and remote locations. The mobile base station allows users to monitor and collect data from virtually anywhere. By connecting the company's line of RTR-500 wireless data loggers through a cellular network, the system allows for monitoring from remote or mobile operating environments. It can be configured to automatically push current readings and recorded data to cell phones, PCs, and servers through a variety of means, such as e-mail, SMS (text), or FTP. It can also send warning messages if preset limits are exceeded. With an optional GPS receiver, current readings from remote unit(s) can be sent via e-mail or FTP along with current location info attached.
T&D Corp
(518) 669-9227
www.tandd.com