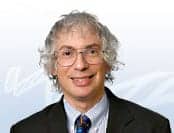 Mark Brecher, MDLaboratory Corporation of America® Holdings (LabCorp®), Burlington, NC, introduces its clinical next-generation sequencing assay, GeneSeq®: Cardio for genetic causes of familial cardiac disease.
Familial cardiac diseases are associated with up to 80% of cases of sudden cardiac death in young patients.
Identification of individuals with pathogenic mutations in genes associated with cardiac disease may allow timely initiation of screening and treatment that may help prevent myocardial infarction, stroke, and sudden cardiac death.
"GeneSeq®: Cardio is a useful tool to identify individuals that may require regular cardiac screening, lifestyle changes, or clinical intervention to prevent the progression of cardiac disease and secondary complications," says Mark Brecher, MD, LabCorp's chief medical officer.
[Source: LabCorp]