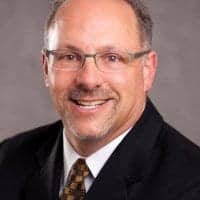 Scott Korney
Avellino Lab USA, Menlo Park, Calif, developer of the first genetic test for Avellino Corneal Dystrophy (ACD), has just launched its diagnostic laboratory and the availability of the Avellino-GENE Detection System (AGDS™) Test in the United States.
ACD is a disease that develops slowly in the eye, causing cloudiness at the center of the corneas that could lead to impaired vision or blindness. Carriers of ACD are at an extreme risk of experiencing eventual blindness should they undergo vision correction surgery, such as LASIK, LASEK, or PRK, according to the company.
While there is no treatment for ACD, the test is able to detect the presence of the ACD gene mutation allowing the patient to take precautionary steps to potentially postpone the progression of the condition. Specifically, with the test results in hand, patients and their physicians can make an informed decision on whether or not to proceed with vision correction surgery.
A rare genetic mutation, ACD is found in an estimated one out of every 870 individuals, according to published research. "Since 2008, more than 330,000 individuals have been tested with the AGDS Test outside the US, as the standard of care in Korea and Japan, identifying 301 people as positive for the genetic mutation that causes ACD, protecting them from blindness," says Scott Korney, COO, Avellino Lab USA. Korney notes that more than 350,000 US patients undergo LASIK each year.
The noninvasive AGDS test involves a simple mouth swab from the patient's cheek. The sample is sent to Avellino Lab USA and within 24 to 48 hours, the results are provided to the ophthalmologist, with 100% accuracy, Korney says. Based on a negative result, patients are able to proceed with the planned LASIK procedure with increased confidence.
The Avellino Lab USA facility has been inspected by the California Department of Public Health and received the Clinical Laboratory Improvement Amendments (CLIA) and California state licensure for commercial diagnostic operations.
[Source: Avellino Lab USA]