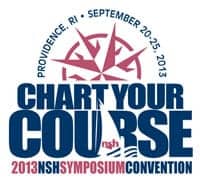 The 39th Annual National Society for Histotechnology (NSH) Symposium and Convention will be held from September 20 to 25 in Providence, RI.
Sessions and scientific exhibits will take place in the Rhode Island Convention Center.
The event is targeted to lab supervisors, lab managers, histotechs and cytotechs in clinical and research environments, students who are planning for a career in histology, histology and histotechnology teachers, and others who collect, process, and evaluate tissue samples.
Attendees can track down new methods, network with colleagues and industry experts, discuss best practices, and discover vendors' latest products.
Click here for more information and to register.
The agenda includes:
Workshops:

Comprehensive educational sessions presented by industry leaders on all aspects of histology. Session options: 90 minutes, 3 hours (half-day), or 6 hours (full-day)

Computer Workshops:

Hands-on workshops held in the computer lab.

Wet-Workshops:

Hands-on workshops in which techniques and process are demonstrated. Participants gain experience with equipment, specimens, chemicals and reagents.

Lecture Series:

Provides a global perspective on the science and industry; two days of free 1-hour lectures.
[Source: NSH]