Wave RPD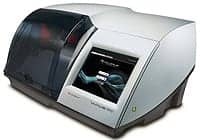 Automated IHC staining system
Celerus Diagnostics, Carpinteria, Calif, introduces the Wave RPD, its totally automated immunohistochemistry (IHC) staining system capable of delivering automated IHC results in 1 hour. Onboard heating technology and sophisticated thermal control software have been added to the system, allowing for rapid deparaffinization and antigen retrieval. The company introduced Rapid IHC® with its Wave system in 2008. In addition to standard IHC applications, clinicians can benefit from intraoperative results available in just 15 minutes. Adding pretreatment steps to the existing 15-minute staining protocols on the system results in total IHC automation in less than 1 hour.
Celerus Diagnostics
(805) 684-2009
www.celerusdiagnostics.com
---
D3 Ultra 2009 H1N1 Influenza A Virus ID Kit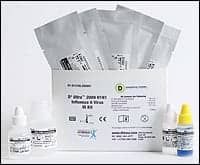 Identifies H1N1 from swabs, aspirates, and washes
Diagnostic Hybrids, Athens, Ohio, a Quidel Company, has received FDA emergency use authorization for its D3® Ultra™ 2009 H1N1 influenza A virus ID kit, a monoclonal antibody fluorescent staining kit for the specific identification of 2009 H1N1 influenza A in direct patient specimens or incubated tissue cultures. The D3 Ultra 2009 H1N1 influenza A virus ID kit can be used for individuals with signs and symptoms of influenza and who previously tested positive for the presence of influenza A virus-infected cells by a currently available FDA-cleared direct immunofluorescence influenza A antibody device. The assay specifically identifies the 2009 H1N1 influenza A virus from nasopharyngeal swabs, aspirates, and washes.
Diagnostic Hybrids
(800) 344-5847
www.dhiusa.com
---
Hygiene Station Panels for Blood-Draw Areas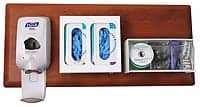 Comply with facility infection control procedures
Medicus Health, Grand Rapids, Mich, introduces its Hygiene Station Panels for blood-draw areas to help laboratory staff comply with facility infection control procedures at the point of patient contact. Hygiene Station Panels include a hands-free Purell dispenser with a splashguard, a powder-coated metal double glove dispenser, and a tilt bin. Hygiene Station Panels measure 36 x 16 x 1 inches and are easy to mount with secure mounting brackets that nest within one another; the tilt bin measures 12 x 5 x 6 inches, and comes with three removable dividers that can be configured to store multiple sizes of phlebotomy supplies or moved within five different spaces. Panels are available in four different styles: mahogany, cherry, maple, and gray.
Medicus Health
(877) 514-1140
www.medicus-health.com
---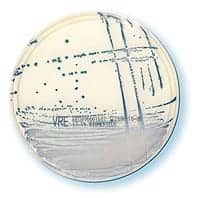 chromID VRE
Identifies vancomycin-resistant enterococci
bioMérieux, Durham, NC, has launched the FDA-cleared chromID™ VRE for the qualitative detection of Enterococcus faecium and Enterococcus faecalis showing acquired resistance to vancomycin in stool specimens. The product can be used as an aid to identify, prevent, and control VRE colonization in health care settings. The presence of vancomycin-resistant enterococci on chromID VRE is visually identified by the presence of blue-to-green-colored colonies with E. faecalis and violet-colored colonies with E. faecium after a 24- to 48-hour incubation period.
bioMérieux
(800) 682-2666
www.biomerieux-usa.com
---
Variable Volume Pipettes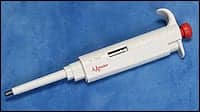 Feature a large display window
Single-channel variable-volume pipettes, from Hoefer, Holliston, Mass, are designed for the demanding liquid-handling applications found in research laboratories. The pipettes come in six sizes, from 0.5-µL volumes for PCR protocols to 5-mL volumes for large sample dilutions, and feature an ergonomic design with a low plunger force, which helps to reduce the risk of repetitive stress injuries. The pipettes are fully autoclavable to eliminate cross contamination, and come with a tapered cone design, which enables use with a variety of pipette tips. All pipettes come with a shelf bracket, a calibration tool, and a calibration certificate.
Hoefer Inc
(800) 227-4750
www.hoeferinc.com