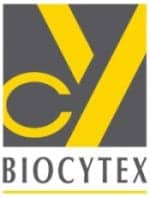 VASP Flow Cytometry Assay Kit
Monitors specific platelet ADP receptor antagonists
The VASP flow cytometry assay kit from DIAGNOSTICA Stago Inc, Parsippany, NJ, monitors specific platelet ADP receptor (P2Y12) antagonists and their in vitro effects, and may also be used as a biomarker to track hemostatic effects of P2Y12 inhibitors such as PLAVIX® and other thienopyridine class drugs. Additionally, as the assay is P2Y12-specific and independent of other platelet receptors, aspirin and abciximab (ReoPro®) do not interfere with P2Y12 platelet activation status results. Small-volume citrated whole blood samples are used to measure intracellular platelet vasodilator-stimulated phosphoprotein, and as a no-wash assay, pretreatment steps are not required. A flow cytometer measures the sample's phosphorylation states, and acts as a biomarker for inhibited, activated or resting platelets, with two-color results in 30 minutes.
DIAGNOSTICA Stago Inc
(973) 631-1200
www.stago-us.com
---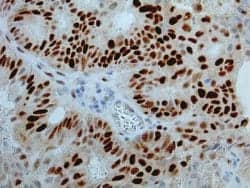 EP Clone Rabbit Monoclonal Antibodies
Diagnostic immunohistochemistry products
Epitomics Inc, Burlingame, Calif, has launched EP Clone™ Rabbit Monoclonal Antibodies and their detection systems for pathology applications. The diagnostic immunohistochemistry (IHC) products are developed in compliance with regulation for IHC antibodies and detection systems in the United States and are manufactured under the FDA's Quality System Regulation (21 CFR, Part 820). Each product is either labeled "In Vitro Diagnostics" or "Analyte Specific Reagents" based on its intended application.
Epitomics Inc
(877) 772-2622
www.epitomics.com
---
GET AGAROSE DNA Kit
Suitable for 100-20,000bp–sized fragments
The GET™ AGAROSE DNA kit, from G-Biosciences, Maryland Heights, Mo, supplies a method for isolation of DNA fragments from agarose gels. The kit is based on G-Biosciences' GET Spin Columns, which have a high binding affinity for DNA. The isolation step involves the release of nucleic acid fragments from gel pieces followed by the capture of the fragments on GET Spin Columns. Features of the GET AGAROSE DNA kit include rapid isolation of DNA that is ready for downstream applications, including ligation. The kit is suitable for 100 to 20,000 bp–sized fragments and is compatible with TAE and TBE buffer gels. GET AGAROSE DNA kits are supplied in 50- or 100-prep packages.
G-Biosciences
(800) 628-7730
www.gbiosciences.com