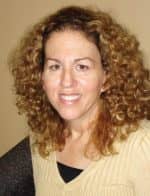 Judy O'Rourke
As we're putting this issue together for you, I'm still sorting through all of the materials acquired during the AACC 2012 annual meeting and expo, from which I returned barely a week ago.
It was great seeing many familiar faces, and meeting new people and thought leaders, who will discuss topics that are front of mind for you in the months ahead. Looking forward!
I saw great innovations in automation, IT, instrumentation, and diagnostics/testing products. We've included new products seen at AACC in this issue. Space and time did not permit fitting everything in, so expect to see many significant new products in the coming months.
Approaches that help hone the profile of a forward-looking lab hinge upon ePathology tools that can help pathologists and lab staff to be proactive and provide what's needed for the best patient care. In an environment served by a digital lab, sophisticated support tools help assure the best possible patient care planning and decisions that are facilitated by rapid electronic results. Digital pathology's potential will continue to evolve and grow—in part through its role in the area of companion diagnostics. We haven't yet seen the outer limits of its capabilities.
We've seen a vigorous push from patient advocacy groups and Congress for earlier identification of diabetes and kidney disease so early treatment can begin. Aside from quality-of-life issues for individual patients, 10% of health care spending goes toward diabetes and its complications, and one in every three Medicare dollars is spent on treating kidney disease, primarily on renal patients as a result of diabetes. A key area of concern is the dramatic rise in Type 2 diabetes. In recent years, we have seen a 40% increase in the prevalence of chronic kidney disease and a corresponding doubling of the incidence of end-stage renal disease … and a tripling of Americans on dialysis, much of which is driven by the diabetes epidemic in this country. We ask industry experts to drill down on this topic, to help you understand the issues and views that underlie evolving testing methodologies.
Optimal billing and coding systems that are properly integrated can help labs improve collections, guarantee compliance, save time, boost efficiency, and grow volume without adding staff. Ideal products will offer flexibility and the ability to tailor rules and workflows to maximize quality and efficiency.
We say goodbye to Associate Editor Chris Gaerig, who has worked hard on behalf of CLP. Chris is heading off to grad school; we wish him the best! We heartily welcome CLP 's new associate editor, Kurt Woock, MA, a recent graduate of the University of Missouri. Kurt will be a tremendous asset for CLP, and he's already shown great enthusiasm.
Judy O'Rourke
Editor, CLP
, (619) 659-1065