In the United States, 13 million individuals are believed to silently carry latent tuberculosis (TB) infection. Without treatment, they are at risk for developing active TB disease. The good news is that TB disease is preventable and curable. If TB infection is recognized early, doctors can provide effective preventive treatment.
Over the past two decades, there has been a growing shift away from using the century-old tuberculin skin test towards the use of modern TB blood tests—known as interferon gamma release assays (IGRAs). Today, IGRAs, such as QuantiFeron-TB Gold Plus, is the preferred test for the detection of latent TB infection (LTBI) in most national guidelines and are preferred by the Centers for Disease Control and Prevention for TB testing in most risk groups. Automated IGRA testing is now also possible using the Liaison QuantiFeron-TB Gold Plus test on the Liaison XL Analyzer. Liaison QuantiFERON-TB Gold Plus is the first and only FDA-approved, fully-automated assay to aid in the detection of TB infection.
Join Clinical Lab Products on Tuesday, September 29, at 1 p.m. EDT for this free webcast to learn about the importance of latent TB testing and the benefits of choosing the Liaison QuantiFERON-TB Gold Plus test from the perspective of two current customers.
Learning Objectives
The importance of latent TB screening with an IGRA from the customer's perspective
The factors within the laboratory that supported an automated platform
Results subsequent to the initiation of testing
Speakers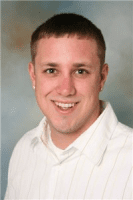 Travis Feuerhake (pronounced "fear-hockey") has 10 years' experience as a clinical laboratory scientist and a leader in his laboratory for 7 of these 10 years.  He works for Park Nicollet Methodist Hospital Laboratory, a part of the HealthPartners family of care—one of the largest systems in Minnesota. He began his formal leadership as a Regional Supervisor overseeing several clinic laboratories and was promoted in 2015 to his current role as Clinical Laboratory Manager, leading lab services in transfusion medicine, clinical laboratory testing, and laboratory support services.  He is trained in Lean Leadership and has a dedication to continuous improvement that has led to improved quality, efficiency and overall service excellence in his lab. Travis is a member of the HealthPartners Laboratory Steering Committee where he develops strategies and collaborates with laboratory leaders across his organization. He leads interdisciplinary quality teams to improve service levels, while improving total cost of care, employee engagement and overall improved laboratory processes, focused on patient safety – these are the foundations of his career.  He has worked on the development and design of several laboratories, implementing system standard processes and a system wide laboratory information system.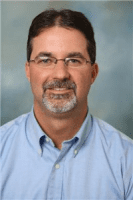 Jason Mayer has been in laboratory leadership positions since 2002. He began his leadership as the Director of Laboratory for Granite Falls Health in Granite Falls, Minnesota, and followed that as the Director of Laboratory and Materials Management for Rice Memorial Hospital in Willmar, Minnesota. Jason is currently the Director of Laboratory Services for Park Nicollet Health Services based in St. Louis Park, Minnesota, the largest laboratory division within the HealthPartners laboratory system with oversight of all hospital, ambulatory, and outreach operations.  Mayer has a Bachelor of Science in Medical Technology from the University of Wisconsin – Superior and he earned his Master of Science in Management degree from Southwest Minnesota State University.
The webcast will be moderated by Laurie Bonner, chief editor of Clinical Lab Products. A live Q&A session will follow the presentation. A recorded version will be available after the live event.
This advertorial webcast is sponsored by Qiagen. Clinical Lab Products has not evaluated and does not endorse any of the products or services discussed by the presenters.