Dako, Denmark, an Agilent Technologies Co, introduces Dako Omnis, an advanced staining platform that comprises hardware, software, and reagents.
It automates both IHC and ISH processes, meaning entire patient cases can be processed simultaneously.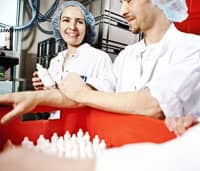 This allows pathologists to make quicker, more informed diagnoses, and allows oncologists to prescribe relevant therapy with less waiting time for patients.
"Our customers tell us they are constantly expected to navigate fluctuating slide numbers with fewer qualified staff and mounting pressure to provide slides quickly in order to speed diagnosis," says Lisa Miller, corporate vice president, global commercial business, Dako. "With continuous loading, batch loading, and overnight run options all available, Dako Omnis sets new standards for what customers can expect from an automated platform in terms of flexibility, capacity, efficiency, and traceability of slides."
The platform provides state-of-the-art software, and key processes such as slide processing and instrument maintenance can be traced to individual operators, greatly increasing quality control.
As with all of the company's instruments, customers can use the Dako Link software to connect all solutions and workstations to the lab's own information system. This approach gives the lab manager even more control over the processing of each individual slide that enters the lab.
Dako Omnis will be offered as part of the company's current IHC portfolio, which includes the Autostainer Link 48 instrument, which Dako will continue to supply and support.
[Source: Dako]