Borrelia and Chikungunya Antigens
For in vitro diagnostic manufacturing and research
Antigens designed for use as integral components of solid-phase enzyme-linked immunosorbent assays meet the needs of in vitro diagnostic manufacturers, researchers, and other allied health professionals. The glycoprotein antigens include Borrelia (afzelii–Pko DbpA and OspC) and chikungunya (glycoproteins E1, E1-A226V, and E2), and are available in 1.0 mg vials or bulk configurations. All antigens exhibit high purity levels, high degrees of activity and specificity, lot-to-lot consistency, and shelf-life stability of 10 years from the date of manufacture.
The Binding Site
(800) 633-4484; www.immunologicals.com
Molecular Control for Sexually Transmitted Infections
Monitors extraction, amplification, and detection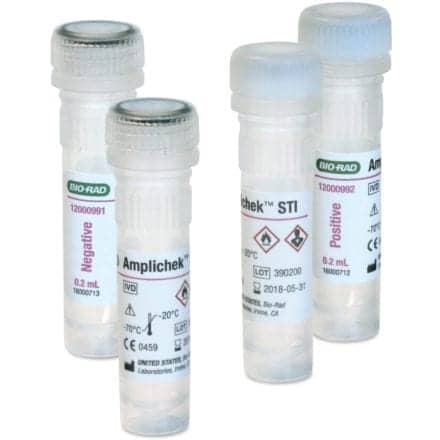 Amplichek STI is a multianalyte, unassayed molecular quality control designed to monitor the performance of nucleic acid testing procedures for detection of the most commonly tested pathogens responsible for sexually transmitted infections: Chlamydia trachomatis (CT), Neisseria gonorrhoeae (NG or GC), and high-risk strains of human papilloma virus (HPV). The liquid, ready-to-use product is available in both positive and negative levels, and gives laboratories greater confidence in their assay performance by monitoring the analytical process, including nucleic acid extraction, amplification, and detection.
Bio-Rad Laboratories
(800) 224-6723; www.bio-rad.com
Respiratory Panel
Multiple targets in one test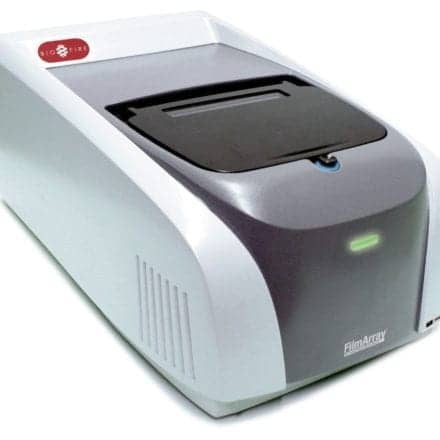 The BioFire FilmArray respiratory panel 2 (RP2) is faster, more accurate, and more comprehensive than ever. The panel covers 21 targets in a single test with a run time of approximately 45 minutes, for higher efficiency and throughput on the FilmArray 2.0 and FilmArray Torch systems. Faster results to clinicians enable better-informed diagnosis and treatment of patients. Higher overall sensitivity across a broader spectrum of pathogens means that RP2 offers a faster option for better results in the detection of respiratory infections.
BioFire
www.biofiredx.com
Assay-Ready Workstation
Hands-free infectious disease assay development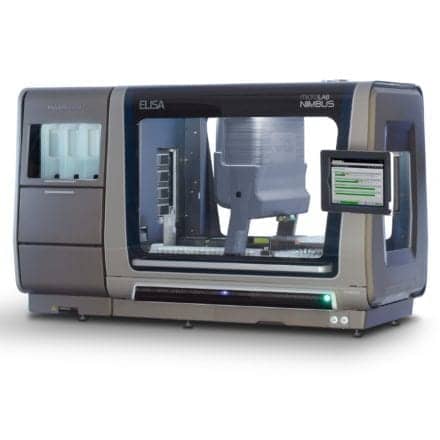 Infectious disease point-of-care assay development is rapid and straightforward with the ELISA Nimbus assay-ready workstation. The integrated, hands-free system includes four independent pipetting channels, a microplate washer, four shaking incubators, and an absorbance reader. A tight lock-and-key fit between the pipetting mandrels and CO-RE tips ensures accuracy, precision, and reproducibility. Up to eight 96-well microplates can be processed in parallel when characterizing potential biomarker candidates and optimizing assay parameters. Intuitive software guides users through protocol definition, automatically calculates reagent volumes, prompts assay setup, and displays real-time run status. Results are summarized in a downloadable report file and may be automatically sent to an integrated laboratory information management system.
Hamilton Robotics
(775) 858-3000; www.hamiltoncompany.com
Group B Strep Assay
Increases lab efficiency and flexibility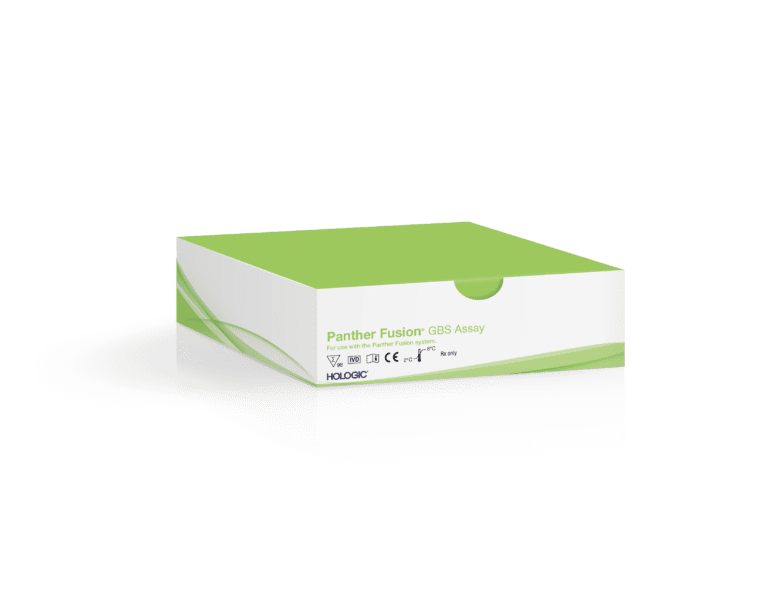 The Panther Fusion Group B Strep (GBS) assay is a sensitive, reliable screening alternative that increases available testing options for healthcare providers. The nucleic acid amplification test is validated for the two most common enrichment broths and has less-stringent requirements for clinical sample storage and transport than culture-based tests. The GBS assay joins the AdV/hMPV/RV, Flu A/B/RSV, and Paraflu assays for the Panther Fusion system. It has received FDA clearance, is CE marked for diagnostic use, and is commercially available in Europe.
Hologic
(781) 999-7453; www.hologic.com
NGS Liquid Biopsy for Infectious Diseases
Identifies over 1,000 pathogens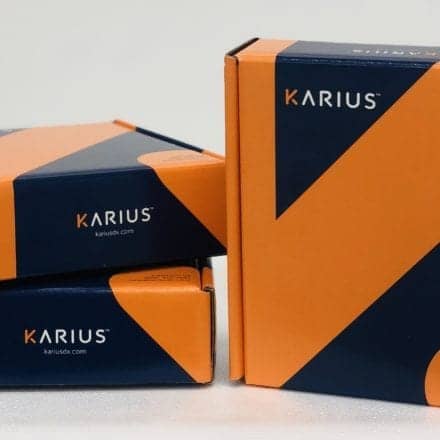 Karius is a life sciences company focused on transforming infectious disease diagnosis with genomics and machine learning through the innovative use of next-generation sequencing (NGS) to analyze microbial cell-free DNA. The Karius test is a comprehensive NGS assay performed by the CLIA-certified and CAP-accredited Karius laboratory to identify and quantify microbial cell-free DNA in plasma from more than 1,000 bacteria, DNA viruses, fungi, molds, and protozoa. A genomics platform and clinically curated pathogen database deliver unprecedented insight into the microbial landscape and enable next-day results from a single blood draw.
Karius
(866) 452-7487; www.kariusdx.com
Optical Character Recognition Module
Eliminates data entry errors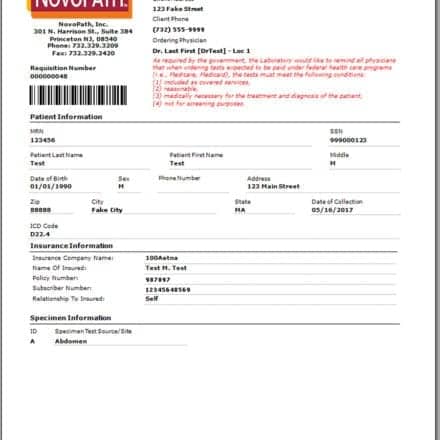 When electronic interfacing is not an option, the optical character recognition (OCR) module captures patient and test order information automatically from a computer or requisition generated by an electronic medical record (EMR) and transfers the information directly into the corresponding NovoPath case. This procedure eliminates the need to type orders manually and enables users to focus on reviewing the captured data, providing an additional quality assurance step. OCR can be trained to capture patient, insurance, and ordering physician information, thereby saving time and improving data accuracy by reducing the chances for human error.
NovoPath
(877) 668-6123; www.novopath.com
Molecular Diagnostic Solution
Small footprint suitable for moderate-complexity laboratories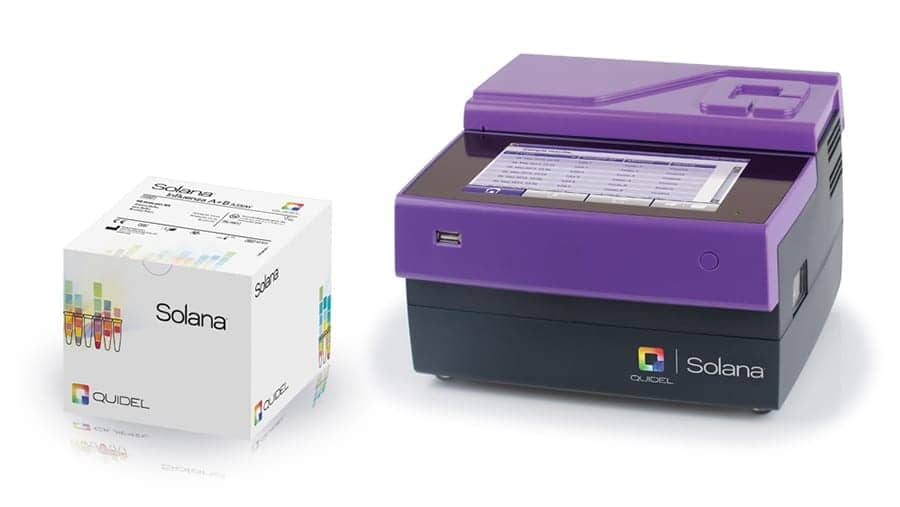 Solana is an accurate, sustainable molecular solution that provides critical diagnostic information for Bordatella pertussis, B. parapertussis, Clostridium difficile, herpes simplex virus type 1 and 2, human metapneumovirus, influenza A and B, respiratory syncytial virus, streptococcus group A and B, streptococcus pyogenic group C/G, trichomonas, and varicella-zoster virus. The system is best suited for moderate-complexity laboratories with its small footprint, high sensitivity and specificity, and capability to batch up to 12 specimens at a time. Results are reported in less than 1 hour, and can be stored in Solana, printed, saved to a USB drive, or sent to the laboratory information system. Solana is the only molecular solution that uses Virena, a wireless Cloud-based data management system that transmits deidentified patient data in near real-time to any Web-enabled device.
Quidel
(800) 874-1517; www.quidel.com
Automated PCR System
Consolidates infectious disease testing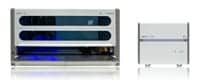 The Cobas 4800 system automates nucleic acid purification, polymerase chain reaction setup, system performance, and reporting to provide walkaway automation for lab efficiency. The system accommodates multiple sample types and flexible batch sizes (from 8 to 96), and provides an easy-to-use software interface that facilitates operation, even for lab techs with no molecular diagnostics experience. The system requires less hands-on time and needs minimal daily maintenance, freeing staff to spend more time on other critical tasks. The expanding menu includes such infectious disease assays as Clostridium difficile, Chlamydia trachomatis/Neisseria gonorrhoeae, herpes simplex virus type 1 and 2, human papilloma virus, and Staphylococcus aureus including methicillin-resistant strains, as well as genomics/oncology tests for BRAF V600, EGFR, KRAS, and Factor II and V.
Roche Diagnostics
(800) 428-5076; www.diagnostics.roche.com
Modified Auramine O
Stain for M. tuberculosis in 2 minutes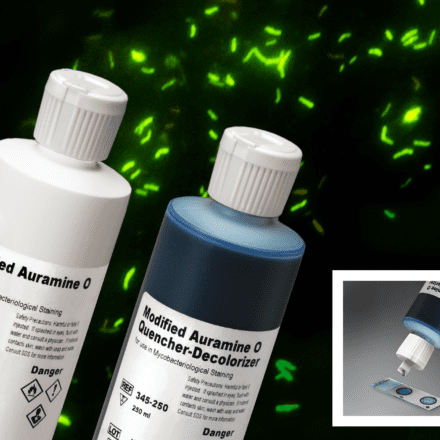 Modified Auramine O is a 2-minute, 2-step fluorescent staining procedure that saves 30 to 45 minutes per test to free up resources in busy clinical laboratories. In addition to reducing wasted tech time, it provides equivalent or brighter staining of mycobacteria with less nonspecific background fluorescence. Clinical studies at Johns Hopkins University and Loyola Medical Center found Modified Auramine O to be a more cost-effective and efficient solution than alternative auramine-rhodamine stains, which require 20 to 30 minutes to perform. The procedure is currently in use in many local, state, and federal hospitals as well as a number of academic medical centers. Samples for evaluation are available upon request.
Scientific Device Laboratory
(847) 803-9495; www.scientificdevice.com