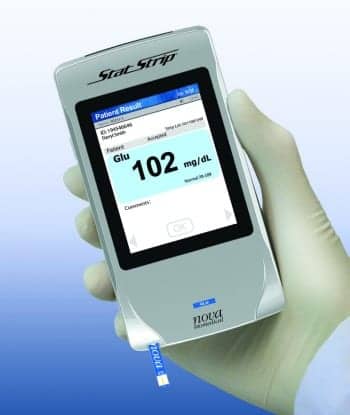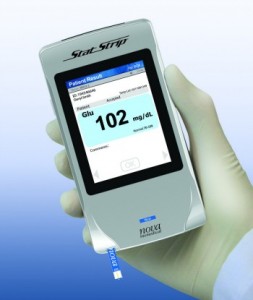 The StatStrip Glucose hospital meter system from Nova Biomedical, Waltham, Mass, is the first blood glucose monitoring system to receive FDA clearance for use throughout all hospital and professional healthcare settings, including intensive care settings, and the only FDA-cleared system for the detection and management of dysglycemia throughout all professional healthcare settings, including critical care. It is also CLIA-waived in all settings.
Use of glucose meters in hospitals has been linked to a high rate of patient adverse events, including death. Starting in 2010, Nova Biomedical worked with FDA to define the studies necessary to clear StatStrip for use in all hospital settings, particularly extensive evaluations in intensive and critical care settings with patients receiving intensive medical intervention and therapy.
The performance evaluation submitted to FDA included 1,698 patients receiving intensive medical intervention and data from five university medical centers in multiple clinical intensive care settings. All performance assessment tools demonstrated that StatStrip Glucose has acceptable clinical performance within intensive care settings when testing is performed by healthcare professionals or point-of-care waived operators. In addition, 136 independent studies found no clinical interference for the monitoring system.
For more information, visit Nova Biomedical.