Positive Early Results for Parkinson's Treatment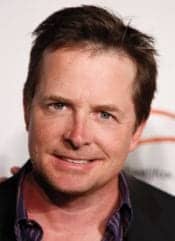 Michael J. Fox
Harbor BioSciences, San Diego, which is investigating the use the company's proprietary compound Triolex as a treatment for Parkinson's disease (PD) with funding from The Michael J. Fox Foundation (MJFF), announced positive results in initial preclinical studies. These studies in orally treated mice demonstrate that Triolex crosses the blood-brain barrier in significant quantities.
The results described show that more than 50% of levels of Triolex measured in plasma were found in mouse brains after oral administration. These positive findings support rodent efficacy studies, which are expected to be completed before the end of this year.
Harbor BioSciences believes Triolex may decrease chronic inflammation in the brain, thereby protecting neurons whose loss would otherwise lead to the damage associated with PD. This belief is based on several factors:
previously reported company data regarding the anti-inflammatory effects of Triolex in human clinical studies;
attenuation of neuroinflammation in rodent models; and
the extensive literature describing the benefits of related natural compounds in both humans and animal PD models.
---
Results Using RNAscope Technology Announced

San Antonio-based Advanced Cell Diagnostics announced the results of its clinical study utilizing RNAscope technology to detect human papillomavirus (HPV) E6/E7 mRNA in routine clinical specimens of head and neck cancer. HPV status determined by the RNAscope HPV test was highly predictive of patient outcome and highly concordant with that determined by existing methods. Significantly, the RNAscope test under development demonstrated 16% higher detection sensitivity than the HPV DNA test used in the study.
"To determine whether a tumor is caused by HPV, it requires more than just detecting the presence or absence of the virus. Detecting transcriptionally active HPV in the tumor cells is critical to establish its presence as clinically significant," said James Lewis Jr, MD, of Washington University in St Louis, the principal investigator in this collaborative study. "The RNAscope assay uniquely addresses this clinical need by detecting the viral E6/E7 mRNAs and allowing their direct visualization in the tumor cells."
Head and neck cancer arises in the head and neck area, such as the mouth, nose, and throat. Each year, an estimated 50,000 cases occur in the United States and 400,000 occur worldwide.
---
Discovery Could Lead to Testing That Displaces Colonoscopies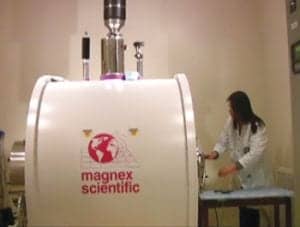 University of Missouri (MU) researchers in Colombia, Mo, are excited about the potential of using genetic biomarkers to predict colon cancer caused by inflammation, believing that a new method developed could eventually lead to the elimination of colonoscopies altogether.
While working to develop novel therapeutics for colon cancer, researchers found biomarkers in mouse feces that predicted inflammation-associated colon cancer. This is the same type of cancer associated with some common inflammatory bowel diseases such as ulcerative colitis and Crohn's Disease.
The team found that the bacterium that leads to inflammation-associated colon cancer in mice first results in inflammation that can be detected by screening feces for messenger RNA of genes, and believes this discovery could lead to tests for similar genes that are present in humans with early inflammation associated colon cancer.
---
Achievement Reached in Alzheimer's Disease Test

BiOasis Technologies, Vancouver, BC, Canada, has announced the completion of a project intended to produce proprietary monoclonal antibodies (mAbs) for its Cognitest blood test for Alzheimer's disease.
Working in collaboration with Fleet Bioprocessing and OxFabs in the United Kingdom, BiOasis reports generating numerous antibodies and assessing their performance in prototype assays. The best-performing mAbs were selected for use within production prototypes. The completion of this project enables the company to initiate the validation of Cognitest with the use of clinical samples.
"The selection of monoclonal antibodies is an important step in the Cognitest program," says Rob Hutchison, BiOasis chairman and CEO. "We are now working to assess Cognitest using human samples from North America and Europe. Our intention is to expand the validation studies by collaborating with clinical thought leaders interested in an easy-to-use quantitative test for Alzheimer's disease. The ability to diagnose Alzheimer's has always been known to be very difficult due to the fact that many forms of dementia mimic Alzheimer's, and as such a simple quick blood test would provide physicians with a tool to combat this dreadful disease."
---
Phase 2 Trial of IPI-926 in Pancreatic Cancer Treatment Initiated

Infinity Pharmaceuticals, Cambridge, Mass, has initiated the randomized Phase 2 portion of the trial of IPI-926 in combination with gemcitabine (also known as Gemzar) in patients with previously untreated, metastatic, pancreatic cancer. The Phase 2 portion of the trial is a double-blind study that will compare treatment with IPI-926 in combination with gemcitabine to treatment with placebo and gemcitabine. The trial is expected to enroll approximately 120 patients worldwide.
"IPI-926 may represent a novel method for treating pancreatic cancer by altering the tumor microenvironment and improving the delivery of chemotherapy to the tumor," said Charles Fuchs, MD, MPH, director, Gastrointestinal Cancer Center at Dana-Farber Cancer Institute and professor of Medicine at Harvard Medical School.
The primary end point of the Phase 2 portion of the trial is overall survival. Secondary end points include progression-free survival, time to progression, and overall response rate.
---
FDA Fast Tracks Potential Leukemia Treatment

Sunesis Pharmaceuticals, San Francisco, has announced that vosaroxin, the company's lead drug candidate, has been granted Fast Track designation by the FDA for the potential treatment of relapsed or refractory acute myeloid leukemia (AML) in combination with cytarabine.
The Fast Track designation is a process developed by the FDA to facilitate the development and expedite the review of new therapies that are intended to treat serious or life-threatening conditions and that demonstrate the potential to address unmet medical needs. Specifically, Fast Track designation allows for the possibility of a "rolling submission," or submission of individual sections as they become available, for a marketing application, and provides eligibility for a priority (6-month) review period by the FDA.
Patients with first relapsed or refractory AML are currently enrolling in a Phase 3 trial of vosaroxin, known as VALOR. The VALOR trial is a multinational, randomized, double-blind, placebo-controlled, pivotal trial of vosaroxin in combination with cytarabine that is expected to enroll 450 evaluable patients at leading sites in the United States, Canada, Europe, Australia, and New Zealand.
---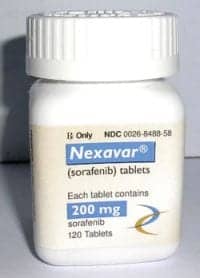 Bayer, Onyx Begin Phase 3 Nexavar Trial Enrollment
Wayne, NJ-based Bayer HealthCare Pharmaceuticals and Onyx Pharmaceuticals, Emeryville, Calif, have begun enrolling patients in a Phase 3 trial evaluating Nexavar (sorafenib) tablets in combination with the oral chemotherapeutic agent capecitabine, versus placebo plus capecitabine for the treatment of patients with advanced breast cancer. This Phase 3 trial was initiated based on the results from a cooperative group-sponsored Phase 2 clinical trial evaluating Nexavar in combination with capecitabine in patients with advanced breast cancer.
The study will evaluate Nexavar in combination with capecitabine in patients with locally advanced or metastatic HER-2 negative breast cancer who are resistant to or have failed prior taxane and an anthracycline, or for whom further anthracycline is not indicated. The primary end point of the study is progression-free survival. Secondary end points include overall survival, time to progression, and safety.
"Nexavar has demonstrated efficacy in advanced kidney cancer and unresectable liver cancer, and we are committed to evaluating Nexavar in a variety of treatment settings and tumor types," said Ted W. Love, MD, executive vice president and head of research and development and technical operations for Onyx Pharmaceuticals.
---
Registration Open for Diagnostics Marketing Summit

The Diagnostic Marketing Association (DxMA) is inviting device and diagnostics professionals to register by April 5 for the 2011 DxMA Global Marketing Summit scheduled to take place April 27-28 at the Manchester Grand Hyatt Hotel in San Diego.
This is the first time in 33 years DxMA's annual conference is being held on the West Coast. Organizers are encouraging device and diagnostics professionals in the region to take advantage of their proximity to the conference by registering to attend. This event is open to members and nonmembers of the DxMA, and includes many opportunities to network with industry leaders.
"The device and diagnostics marketing field changes at a fast pace with new knowledge being added to the mix at every turn," said Molly Crawley of MedAdAgency, a DxMA committee member. "This year's Global Marketing Summit will give attendees proven tools and practices they can employ to enhance their marketing efforts."
For more information visit www.dxma.org.
---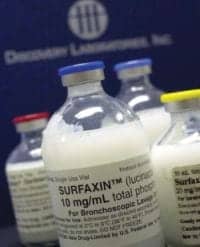 Discovery Labs Completes $23.5 Million Public Offering
Discovery Laboratories, Warrington, Pa, announced the completion of its public offering to sell an aggregate of 10 million shares of its common stock and warrants to purchase 10 million shares of its common stock under Discovery Labs' previously filed registration statement that was declared effective by the Securities and Exchange Commission on June 18, 2008.
As a result of the offering, Discovery Labs has received net proceeds of approximately $21.6 million, after deducting underwriting discounts and other estimated fees and expenses related to the offering.
The net proceeds will be used primarily for general corporate purposes, including to support Discovery Labs' research and development activities, which include expenses related to resolving the key remaining Chemistry, Manufacturing, and Controls issue that must be addressed to potentially gain US regulatory approval of Surfaxin for the prevention of respiratory distress syndrome in premature infants, including completion of the ongoing comprehensive preclinical program, the filing of the Complete Response for Surfaxin, and preparation for the potential approval of Surfaxin in the first quarter 2012.
---
Thermo Fisher to Host Pure Water Seminars

Thermo Fisher Scientific, Asheville, SC, has announced two new seminars to educate and inform researchers on how to use ultrapure water to ensure reproducible results. The new free seminars, available exclusively in North America, include Pure Water 101 and Care and Feeding.
Pure Water 101 provides a comprehensive overview of water purification techniques, including how pure water is defined, which contaminants are issues for which applications, and how Thermo Scientific Pure Water systems ensure efficient and effective production of contaminant-free, pure water for any requirement. The Care and Feeding Seminar details easy maintenance steps researchers can take to be sure their pure water system is producing the highest-quality lab water available.
The seminars on pure water are interactive sessions that include presentations, product demonstrations, and open discussion. All attendees will receive the newly released Thermo Scientific Waterbook, which includes a section devoted to helping customers identify purification products uniquely designed for their individual scientific application needs.
For more information, visit www.thermoscientific.com/waterseminar.
---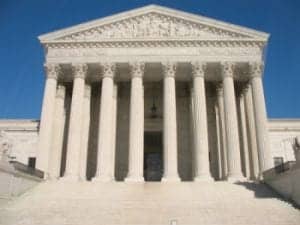 Supreme Court Shields Vaccine Makers from Lawsuits
The American Academy of Pediatrics (AAP), Washington, DC, has announced it stands behind the Supreme Court ruling in Bruesewitz v Wyeth Inc to preserve the Vaccine Injury Compensation Program (VICP) and safeguard the nation's vaccine supply.
In July, the AAP joined 21 partnering health organizations to file an amici curiae (friends of the court) brief in the case, urging the court to protect the VICP established in the National Childhood Vaccine Injury Compensation Act of 1986 ("Vaccine Act") by confirming that the law preempts design defect claims against vaccine manufacturers. On February 22 in a 6-2 decision, the Supreme Court upheld a recent ruling by the Third Circuit Court and supported the Academy's position in the case, holding, "The National Childhood Vaccine Injury Act preempts all design-defect claims against vaccine manufacturers brought by plaintiffs who seek compensation for injury or death caused by vaccine side effects."
"Childhood vaccines are among the greatest medical breakthroughs of the last century," said AAP President O. Marion Burton, MD, FAAP. "Today's Supreme Court decision protects children by strengthening our national immunization system and ensuring that vaccines will continue to prevent the spread of infectious diseases in this country."
---
Vical Receives US Patent for Cytomegalovirus Vaccines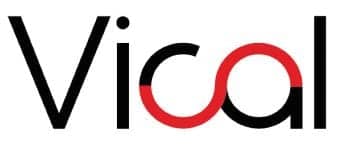 Vical Inc, San Diego, announced the issuance of US Patent No. 7,888,112 covering DNA vaccines for cytomegalovirus (CMV) containing specific gene sequences and formulated with Vical's Vaxfectin adjuvant.
Mothers infected with CMV during pregnancy can transmit the virus to the fetus, where it affects the development of the central nervous system. Congenital CMV is the leading infectious disease cause of birth defects in the United States, similar to rubella in the 1940s and '50s before an effective vaccine was available. CMV-infected infants can be affected by blindness, deafness, and mental retardation, and these consequences are frequently undiagnosed until the child reaches several years of age.
Targeting prevention of infection in females of child-bearing potential, Vical is developing CyMVectin, a prophylactic DNA vaccine encoding the CMV gB and pp65 antigens and formulated with Vical's Vaxfectin adjuvant designed to enhance both antibody and T-cell responses. The FDA has allowed the company's Investigational New Drug application for a Phase 1 trial of the CyMVectin vaccine, and Vical is exploring collaborative opportunities for further development and commercialization.
---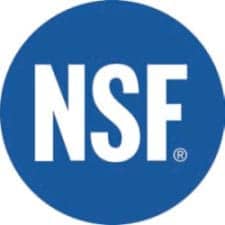 NSF International Acquires Pharmalytica Services
Ann Arbor, Mich-based NSF International, an independent public health organization offering dietary supplement training, good manufacturing practices (GMP) registration, testing, and certification services, has acquired Pharmalytica Services, a pharmaceutical contract laboratory based in Connecticut.
Pharmalytica provides a full range of GMP analytical services to the pharmaceutical and biotechnology industry from discovery support through commercialization. Pharmalytica specializes in extractables and leachables testing, method development and validation, and bioanalysis. Services provided by Pharmalytica's FDA-registered and Drug Enforcement Administration-licensed facility complement the extensive health sciences services offered by NSF International to global pharmaceutical companies.
As part of NSF's Health Science Division, NSF Pharmalytica will provide analytical testing, consulting, training, registration, and research and development services, expanding NSF's health sciences service offerings to the pharmaceutical, biotech, and medical device industries. Pharmalytica will operate primarily as a GLP & GMP contract laboratory, offering a wider array of independent testing and analytical services. Pharmaceutical, medical device, and biotechnology companies will benefit from these combined services, which are essential as the dietary supplement and pharmaceutical markets continue to grow globally.
---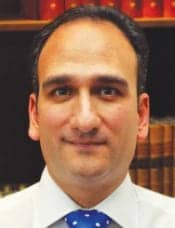 Charles Amirmansour, PhD
BioTek Appoints New Canadian Business Development Manager
Winooski, Vt-based BioTek Instruments Inc, a designer, manufacturer, and seller of microplate instrumentation and software, has named Charles Amirmansour, PhD, to the company as Canadian applications and business development manager. Amirmansour will be responsible for supporting BioTek's technical and new business activities with Fisher Scientific Canada.
"Dr Amirmansour has a unique set of skills, creating cutting-edge business development programs, with an extensive background in life science and drug-discovery applications," said Gary Barush, BioTek's director of marketing and sales. "Additionally, his strong academic background will resonate with our research-based microplate technologies."
Prior to joining BioTek, Amirmansour held various positions at PerkinElmer Inc, most recently as product line leader and senior technology specialist. Following the receipt of his doctorate in clinical pharmacology, Amirmansour worked as a postdoctoral research fellow at The William Harvey Research Institute, National Heart & Lung Institute, and Harefield Heart Science Centre under the supervision of Nobel Laureates, professors Sir John Vane and Sir Magdy Yacoub.