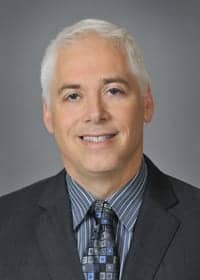 "Colorectal cancer is treatable and preventable, especially if it's detected early, which is why educating customers about screening is so important," says Scott Josephs, MD, Cigna national medical officer. "While colonoscopy is the gold standard for colorectal cancer screening, many people may prefer the InSure FIT screening test. It's easy to complete, and it's convenient because it can be taken at home."
More than one million people in the United States are survivors of colorectal cancer, due to better prevention, early detection, and treatment improvements, according to the American Cancer Society. However, colorectal cancer remains the third leading cause of cancer-related deaths in the United States, and is expected to kill 50,830 Americans in 2013.1
Global health care provider Cigna Corp, Bloomfield, Conn, which for years has tried to turn the tide against cancer with its Colorectal Cancer Screening Program, adds program enhancements this year aimed at reaching two million people who are due for screening.
About 300,000 newly eligible people covered by a Cigna medical plan who are 50 to 64 years of age, and whose claims data indicate they have not had a colorectal cancer screening, will receive information in the mail about appropriate colon cancer screening tests, including colonoscopy.
They will also be offered an opportunity to request the InSure® FIT™ screening kit, an easy and convenient at-home test that is sensitive at detecting abnormalities in the lower gastrointestinal tract. Cigna has made an arrangement with Quest Diagnostics, Madison, NJ, to provide the test kit at no charge, and the lab processing fees are covered as a preventive benefit under most Cigna plans.
Some 11,000 Cigna customers who, based on Cigna claims data, completed either the at-home kit or a fecal occult blood test (FOBT) in the last 3 years and did not have a follow-up colonoscopy or sigmoidoscopy, have been selected to receive an InSure FIT kit this year.
All Cigna customers who are age 50 to 64 will see a targeted message about colon cancer screening and the kit whenever they log on to the company's customer web portal between the last week of March and May 30.
Last March, Cigna's national colorectal cancer screening program reached nearly 542,000 customers. After 6 months, the company reviewed claims data, which showed that nearly 31,000 of the targeted individuals had a screening. That's a screening rate of 5.7%, compared to 4.4% in 2010, which is statistically significant, according to the company. (2011 rates were not used as a comparison due to different selection criteria.)
Cigna's claims data shows that colonoscopies had the higher screening rate, at 57% of all screenings last year, while the InSure FIT and the FOBT accounted for 43% of all screenings. Fifty percent of the colonoscopies had normal findings, while 48.8% detected polyps that were removed, and 1.2% resulted in a diagnosis of colon cancer. Detecting and removing polyps is important because polyps can become cancerous.
Cigna customers who receive program information by mail also receive guidance about what to do if they have specific colorectal cancer symptoms or abdominal pain, which could require a complete evaluation by a physician. Confidential InSure FIT results are mailed to individuals, who are encouraged to share positive or negative results with their primary care physician so that an appropriate follow-up screening plan may be developed.
[Source: Cigna Corp]
1 American Cancer Society website, Key Statistics About Colorectal Cancer.