Innovations in liquid stable technologies applied to clinical reference materials provide numerous advantages for clinical laboratories.
By Robert J. Janetschek, MS, MT(ASCP)
Over the past two decades, the laboratory has witnessed a steady progression in the movement away from traditional lyophilized and dry-fill product platforms – as typically associated with products such as diagnostic reagents, QC products, and calibration materials – to completely liquid-stable and ready-to-use formats. One group that especially benefits from such a product design are those categorized as being clinical reference materials.
These can be defined here as those products specifically designed and used for the calibration and/or calibration verification of diagnostic testing systems, along with the validation testing of both new clinical assays and instrumentation within the clinical laboratory. Having independent and separate evaluation tools such as these are vital for the determination of a clinical system's overall linearity, reportable range, sensitivity, and accuracy as required under the current Clinical Laboratory Improvement Act (CLIA) regulations.
The principal reason for the shift to a liquid stable product format was to eliminate the fundamental disadvantages one typically associates with lyophilized and dry-fill products. For example, all lyophilized and dry fill products require some type of reconstitution procedure, typically using either deionized water, or unique diluents. This not only results in a direct increase in the amount of labor that is needed to carry out this procedure, but also in the added risk of possible procedural error, along with the resulting product waste by the laboratorian performing this task.
Second, if deionized water is used, the quality and efficiency of the water supply plays a major role. For example, a sub-standard water system is guaranteed to result in product problems. Next, if such products should require additional dilutions or supplementary procedures to achieve specific target levels, which is quite common with certain types of serum-based lyophilized clinical reference materials, the potential for product waste and technical errors would again come into play.
Last, lyophilized and dry fill products are consumers of time. They take time to prepare; they take time to fully dissolve and go into solution; and they take time to  equilibrate and stabilize. All of which can take anywhere from 15 minutes to a full hour. Simply put, a liquid stable design dramatically improves laboratory efficiencies and productivity.
Getting the Most for the Laboratory
However, despite the obvious conveniences that a liquid stable format offers, one must keep in mind that there are other somewhat challenging and exigent product design specifications associated with this product format as well. Manufacturers of in-vitro diagnostic (IVD) products utilizing a liquid stable format need to be cognizant of these and address the product design specifications so that the overall end result is truly beneficial to the clinical laboratory. Now, considering that clinical reference materials are, for the most part, only utilized on an "as needed" basis, the laboratorian responsible for their acquisition not only needs to be clearly aware of the aforementioned product design specifications, but to other product attributes as well, to ensure that the laboratory receives the full budgetary value.
That said, the key factors to consider when acquiring clinical reference materials, include:
Accuracy & Traceability: From a quality standpoint, it is advantageous for the laboratory to select clinical reference materials that have certified accuracy targets verified against, and traceable to, standard reference materials (SRMs) available from National Institute of Standards & Technology (NIST), United States Pharmacopeia (USP), the American Chemical Society (ACS), and other recognized bodies, when and where applicable. 
Fill Volumes: Ideally, clinical reference materials should contain product fill volumes ample enough to cover multiple calibration verification testing events, any unexpected system trouble-shooting necessities, or any additional procedures (see photo 2).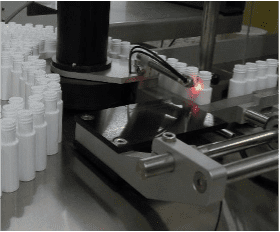 Photo 2: Automated filling of clinical reference materials
Packaging Format: With laboratory storage space at a premium, another key point to consider is that for the products in question, it is especially desirable to utilize ergonomically designed kits to facilitate convenient and easy storage. It is also important to consider the type of containers the products are filled in as well. For example, non-reactive plastic dropper vials are not only convenient, but facilitate ease of use within the laboratory. Another option are amber glass vials, featuring rubber seals. These not only facilitate ease of use, but also aid in minimizing product deterioration and help ensure maximum stability (see photos 3 and 4).
Product Applications: When relevant, it is highly desirable to obtain clinical reference materials that feature universal product compatibility and with multiple applications for use across a broad selection of diagnostic testing systems.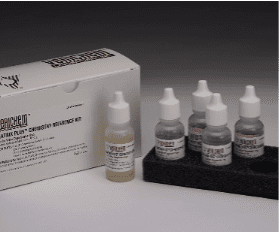 Photo 3: Clinical reference materials incorporating ergonomic packaging.
Product Formulation: With clinical reference materials such as these, it is desirable for the laboratory to have product formulations and manufacturing processes utilize critical blends of specific biologicals, along with highly purified raw material components, to produce bio-based materials, which not only minimize matrix variations, but also offer concentration levels which incorporate a distinctive high and low end set point design, along with equidistant  target concentrations that include at least one point in the normal range to address all current Clinical Laboratory Improvement Act (CLIA) requirements for clinical system  accuracy, sensitivity, linearity, and reportable range. Second, also consider those products that are manufactured without surfactants, azides, glycols, and other potential interfering constituents for optimal product performance as well as for consistent lot-to-lot reliability. Last, it also beneficial to verify that the product's pH, matrix composition, and protein balance are kept constant throughout manufacturing for optimum linearity, even with the most sensitive methods.  
Regulatory Compliance: Regarding any regulatory compliance concerns with these products, it is always beneficial to the laboratory that where and when applicable, the clinical reference materials being considered not only have appropriate FDA clearance, but also comply with College of American Pathologists (CAP), Clinical Laboratory Improvement Act (CLIA), and Clinical Laboratory Standards Institute (CLSI) recommendations for verification materials with known, pre-assigned target values.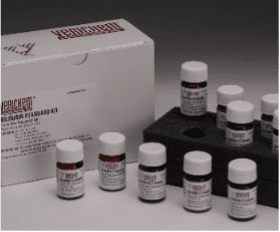 Photo 4: Another example of ergonomic packing for clinical reference materials.
Stability Claims: As these products are not used routinely, it is not only important, but extremely advantageous to select clinical reference materials that not only have lengthy shelf-life stability claims, but those also displaying extended open vial stability claims and multiple freeze/thaw events as well. 
Supporting Documentation: With today's regulatory environment, it is important to select a vendor able to supply various supporting documentation for their clinical reference materials (e.g., Certificate of Analysis, Material Safety Data Sheets, Value Assignment Sheets, etc.) quickly and easily to the laboratory on demand.  
To support and assist clinical laboratorians in their efforts in obtaining and utilizing clinical reference materials such as these, Verichem Laboratories, Inc. (Providence, RI), for example, has a range of liquid stable and ready-to-use clinical reference materials. With products now in use, and actively producing reliable results in some of the most demanding clinical testing facilities, Verichem's clinical reference materials address the needs and requirements of a wide variety of medical laboratory professionals, including those involved in routine clinical testing, diagnostic research applications, and in the development, manufacturing, and support of IVD products.
ABOUT THE AUTHOR
Robert J. Janetschek, MS, MT(ASCP), is a veteran of the clinical laboratory and IVD industry with over 40 years of experience. He has held marketing, technical, and business development leadership positions with several organizations including Olympus America, Pall Corporation, Diagnostic Chemicals Ltd., and The Binding Site. He is now affiliated with Verichem Laboratories Inc. (Providence, RI) as the company's director of Business Development. 
Featured Image: Clinical reference materials in the manufacturing process. Photo: Robert J. Janetschek.