Internet-Based QC Tools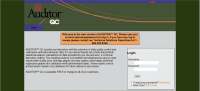 CUMULATIVE STATISTICAL ANALYSIS FEATURE FOR ALL QUALITY CONTROLS
AUDIT MicroControls Inc, Carlsbad, Calif, has relaunched the AUDITOR™ QC, a group of Internet-based QC tools that perform statistical analysis calculations on QC data supplied by customers. Resulting analyses are formatted and displayed in reports that can be printed and/or saved in the company's database for future cross-referencing and/or printing. The tool provides a cumulative statistical analysis feature for all quality controls. This feature allows customers to analyze and graphically view the cumulative standard deviation statistics of peer group(s) in real time, or the customer may create reports between a variable date ranges that they define. AUDITOR QC's Linear Regression feature calculates linear regression statistics on its customers' QC data. The linear regression feature supports all of AUDIT MicroControls' Linearity controls. New features of this new release of AUDITOR QC include CLIA-recommended ranges for all linearity products conveniently shaded on each graph, and the ability to save each QC and linearity graph as a pdf, allowing for reports to be saved, printed, or e-mailed. AUDITOR QC is free of charge to all AUDIT MicroControls customers.
AUDIT MicroControls
(866) 252-8348
www.auditmicro.com
---
Label Printers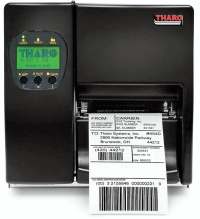 USB 2.0 IS STANDARD FOR HIGH-SPEED DATA TRANSFER
The H-Series Printers from Tharo Systems Inc, Brunswick, Ohio, have multiple interfaces for every application. USB 2.0 is standard on the THARO H-400 and H-600E Series printers for high-speed data transfer from your Windows PC, Apple Mac, Linux, or Unix system to an H-Series Printer. With a high data transfer rate, you can transfer your data faster to the THARO H-400 and H-600E printers in cases where graphics or TrueType fonts will be used, or where each label is different. The higher the data transfer rate, the greater your throughput. Parallel and RS232 Serial are also included, or use the standard Ethernet adaptor to print to your H-400E/H-600E from anywhere in the world.
Tharo Systems Inc
(330) 273-4408
www.tharo.com