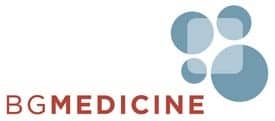 BG Medicine Inc, Waltham, Mass, reports the automated version of the BGM Galectin-3® blood test has obtained a CE Mark.
The test will be distributed through bioMérieux's VIDAS® immunoassay platform, which includes about 27,000 installed instruments worldwide. bioMérieux is one of four diagnostic instrument manufacturers partnering with BG Medicine to commercialize automated versions of the BGM Galectin-3 test, and the first to obtain a CE Mark. bioMérieux is preparing a phased launch of the test in Europe and in certain other territories that recognize the CE Mark.
The CE Mark for bioMérieux's automated version of the BGM Galectin-3 test is the latest in a series of steps designed to further BG Medicine's three-pillared business model for the test, which is focused on rapid commercial adoption driven by sales through automated partners, specialized labs, and the targeting of US hospitals with high readmissions rates.
BG Medicine launched a campaign in November 2012 focused on the urgent need to reduce rates of unplanned hospital readmissions. The Centers for Medicare & Medicaid Services (CMS) guidelines that went into effect on October 1, 2012 will result in new financial penalties expected to reach an aggregate of nearly $300 million in 2013 and nearly $1 billion by 2015, if improvements are not made. Because heart failure patients with elevated levels of galectin-3 are two-to-three times more likely than other heart failure patients to be readmitted to the hospital within 30 days of discharge, the company says that identifying and risk-stratifying these high-risk patients through galectin-3 testing is a potentially valuable and cost-effective tool in a hospital's strategy to reduce unplanned 30-day readmissions.
BG Medicine expects to open the BG Medicine CLIA laboratory in the first half of 2013 in order to make galectin-3 testing available to more hospitals and other health care providers. The company expects this CLIA lab will further strengthen the company's own infrastructure to support sales made directly by BG Medicine.
[Source: BG Medicine]