An Interview with DGRA Founder David G. Rhoads and Data Innovations President Gregory Vail
Best known for developing the quality assurance (QA) product EP Evaluator®, David G. Rhoads Associates (DGRA), Kennett Square, Pa, was also deeply devoted to educating labs on how to produce quality data when it was acquired in October 2009 by Data Innovations (DI), South Burlington, Vt, a leading laboratory middleware company with $21 million in sales and more than 6,500 worldwide installations. Leveraging a shared customer base and parallel focus, the two companies have recently integrated EP Evaluator and Data Innovations' Instrument Manager™, with the goal of providing enhanced software offerings to clinical labs. CLP recently spoke with DGRA Founder David G. Rhoads, now director of EP Evaluator with Data Innovations, and Data Innovations President Gregory Vail about the transition process and what combining forces will mean for labs in the long run.
CLP: How will this acquisition be important to clinical laboratories?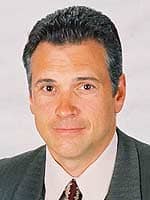 Gregory Vail
Vail: Our core tenet is increasing efficiency and improving workflow in the clinical laboratory. Acquiring the leading quality assurance software company, and offering EP Evaluator (EE) as part of our solutions, reinforces this mission and complements the existing solutions offered by Data Innovations.
Rhoads: QA is the cornerstone of a lab's business and is one of the most important yet probably least appreciated activities in the laboratory. With the acquisition, the combined portfolio provides even more options for consistent compliance and improved quality without undue oversight or financial burden.
CLP: Will the acquisition be noticeable or transparent to customers in the clinical lab?
Rhoads: Both. The acquisition has been transparent to the extent that DI supports my mission to make the complex world of QA easier through EP Evaluator and education. DI has a strong commitment to enhancing and improving EP Evaluator as a stand-alone application.
Noticeably, the acquisition will broaden the reach of EP Evaluator to markets and regions where it was not previously available. For instance, in November 2009, we formally launched EP Evaluator in Latin America and provided workshops to laboratories and key IVD vendors. Data Innovations' presence in this region allowed for EP Evaluator availability to new and existing Instrument Manager customers and partners.
Vail: Another noticeable change will be the addition of a new method of data capture. One of the most time-consuming tasks in QA is the acquisition of sufficient data points for statistical relevance. Now the 4,300-plus Instrument Manager customers can instantly access their data via EP Evaluator data capture, further increasing the efficiency of performing QA.
CLP: What were some of the logistics that needed to be worked out during the acquisition?
Vail: There are always challenges when integrating two companies. Our goal has been to maintain a high level of service while we transition the back-office operations (production, billing, etc) of a home-based business. Within the next few months that transition will be complete, allowing Dr Rhoads to focus more on education, training, and consulting on the issues of QA than he has ever been able to do in the past.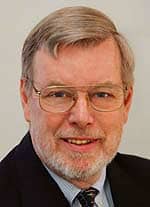 David G. Rhoads
Rhoads: What has worked really well during the transition is that customers continue to call, e-mail, and fax the same way they always have. We have not made changes to these processes unless we see it improves things for our customers.
CLP: How is quality assurance treated in clinical labs?
Vail: QA is not viewed as a revenue-generating activity and often not the focal point of refining efficiency. Either EP Evaluator as a stand-alone application or integrated with Instrument Manager helps to automate and simplify a very complex and necessary task.
CLP: Will there be any changes to the functionality of DI or DGRA products as a result of the acquisition?
Rhoads: EE has exactly the same role after the acquisition as it did before. The one major change in functionality with the latest release of EE (release 9) is the capability to extract data directly from Instrument Manager.
Vail: Both EE and Instrument Manager will continue to be developed independently and will continue to be stand-alone applications that can operate independently of the other. Integration, of which the extraction that David mentions is only the first step, will be increased to allow unique integration functionality when both products are present in a customer's laboratory.
CLP: What are the benefits for your respective customer bases after the acquisition?
Rhoads: The long-term benefits for the respective customer bases will be the integration of QA software with middleware that will allow laboratories to shift from periodically monitoring QA to real-time monitoring, allowing for early detection and resolution of quality issues.
Vail: Another benefit is Dr Rhoads' increased availability to further educate and promote awareness of best QA practices and methodologies in the clinical laboratory. Data Innovations will be promoting additional workshops, educational seminars, publications, and service around quality practices.
CLP: What do these changes mean for customers who own both products prior to the acquisition?
Rhoads: Previously, EE customers were tasked with hand-entering hundreds or thousands of data points into tables. This is an incredibly time-consuming process prone to error. Customers who have both Instrument Manager and EE can now use data-capture capabilities in EE to automatically import that data from the Instrument Manager database. This not only saves time, but maintains the integrity of the data by eliminating human transcription errors. Data is quickly and accurately available for many types of method-validation experiments, greatly simplifying the QA processes in the laboratory and completing the process in minutes.
CLP: Are there any new versions coming out or recently released?
Rhoads: DI started shipping EP Evaluator, Release 9 in October 2009, increasing the software modules from 27 in the previous version to 32 in release 9. Two new statistical modules that stand out in this release are CLSI EP06-A1 (Linearity) and Stability.

For more information about lab software, search our online archives.
There is also a new lab-management module for competency assessment testing for laboratory personnel. In addition to the five additional software modules, EP Evaluator has numerous methods to rapidly capture data ranging from importing from spreadsheets to extracting data directly from Instrument Manager. This allows users to do the statistics necessary to validate their methods from start to finish in minutes.
Vail: Instrument Manager v8.10 will be released around the time of this publication. Several new features include: Moving Averages (AON), which allows laboratorians to monitor results production in real-time, monitor quality control between control sample intervals, and detect variations early and notify key personnel, as well as enhanced application security that allows Instrument Manager to integrate within a customer's network security system using Active Directory (LDAP). It also includes several major enhancements to our popular Sample Storage and Retrieval module for tracking samples, and Maintenance Manager module used to schedule, record, and manage maintenance records for regulatory compliance.
---
Stephen Noonoo is associate editor of CLP.
Reference
Evaluation of the linearity of quantitative measurement procedures: A statistical approach; approved guideline. CLSI document EP06-A (ISBN 1-56238-498-8). Available at: [removed]www.clsi.org/source/orders/free/ep6-a.pdf[/removed]. Accessed February 26, 2010.