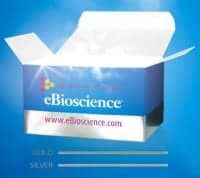 Platinum ELISA kits
Now available at introductory pricing
Bender MedSystems, Vienna, Austria, offers more than 150 quality-validated precoated ELISA kits for human, mouse, rat, monkey, and porcine target analysis. The Platinum ELISA product range contains immunoassays to analyze the cytokines, chemokines, and other soluble molecules relevant for work such as inflammation, apoptosis, tumor biology, transplantation, autoimmune diseases, metabolic disorders, preeclampsia, bone biology, and cardiovascular diseases.
Bender MedSystems
+43 179640400
www.bendermedsystems.com
---
25-Hydroxyvitamin D2 Certified Spiking Solutions
Stable, quantitative reference solution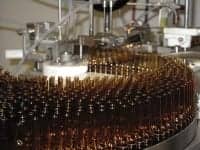 Cerilliant, Round Rock, Tex, introduces five new Certified Spiking Solutions™ of 25-Hydroxyvitamin D2 and 25-Hydroxyvitamin D3 including stable labeled 25-Hydroxyvitamin D3. These certified solutions are suitable for critical quantitative applications, such as for use in preparation of controls and calibrators for LC/UV and LC-MS/MS assays. The shelf-stable Snap-N-Spike™ format eliminates weighing operations and provides the ability to spike a known concentration of analyte into a matrix of choice just before use. Native 25-Hydroxyvitamin D2 is available in concentrations of 5 and 50 µg/mL in ethanol, and native 25-Hydroxyvitamin D3 is available in concentrations of 5 and 100 µg/mL in ethanol. The internal standard D6-25-Hydroxyvitamin D3 is available at 50 µg/mL in ethanol.
Cerilliant
(800) 848-7837
www.cerilliant.com
---
qBead Gene Expression Assay
Now available to the research community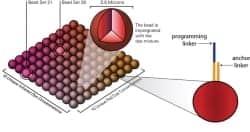 Luminex Corp, Austin, Tex, launches a new custom gene-expression product, the qBead Gene Expression Assay (qBead Assay), with High Throughput Genomics (HTG). The new qBead Assay places HTG's qNPA™ chemistry on the Luminex xMAP® technology multiplexing platform, creating a high-throughput assay with a simplified workflow that requires no extractions, cDNA synthesis, or amplifications. The qBead assay is uniquely suited for scientists who need to get high-quality gene-expression data from degraded samples or difficult samples, such as formalin-fixed paraffin-embedded and other fixed tissues where RNA quality is an issue.
Luminex Corp
(888) 219-8020
www.luminexcorp.com