AT&T* will provide the Quest Diagnostics Care360® Solution Suite from Quest Diagnostics, Madison, NJ, including the Care360 electronic health record (EHR) and eprescribing and laboratory order/results services, through the AT&T Healthcare Community Online.
AT&T Healthcare Community Online is a cloud-based care collaboration and health information exchange (HIE) platform offering toolsets for physicians, providers, payers, and patients.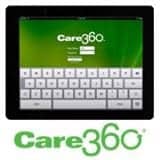 It integrates patient records and data from multiple sources into a single patient view, providing virtually real-time access to patient information and eHealth applications. This highly-secure solution enables providers to access critical care information at the point of care and fosters greater provider-to-provider collaboration.
"The Care360 Solution Suite will expand our interoperable offering, which will help more hospitals, physicians, and other providers share and manage data for streamlined care coordination," says Eleanor Chye, assistant vice president, AT&T ForHealth™. "Improved provider coordination across the continuum of patient care is critical to the delivery of quality care and lower health care costs."
The relationship is part of Quest's plan to develop new solutions to meet the complex needs of health care providers."Through this agreement, Quest will extend the availability of its Care360 Solution to a far larger number of large physician practices, hospitals, and integrated delivery networks, including ACOs," says Philip S. Present II, vice president and GM Quest Diagnostics' health care information technology service line, adding that AT&T, in turn, will benefit from being able to offer to its AT&T Healthcare Community Online customers a highly comprehensive and flexible online EHR solution that meets Meaningful Use criteria.
*AT&T products and services are provided or offered by subsidiaries and affiliates of AT&T Inc under the AT&T brand and not by AT&T Inc
[Source: Quest Diagnostics]