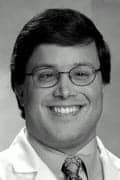 David A. Morrow, MD
Singulex Inc, Alameda, Calif, reports that new data from the Thrombolysis in Myocardial Infarction (TIMI) Study Group to be presented at the upcoming American College of Cardiology Annual Scientific Session & Expo have shown that monitoring precise blood levels of the biomarker cardiac troponin I (cTnI) is helpful in identifying post-acute coronary syndrome patients who are at increased risk for future death from cardiovascular disease or heart failure.
The Singulex high-precision cardiac troponin I digital research-use only assay, which enabled the measurement of cTnI at levels below 10 pg/mL, was used for the study that will be presented at the event.
"The study shows that serial monitoring cTnI levels over time using a high-precision assay provided additional prognostic information, enabling us to assess future risk in post-acute patients," says David A. Morrow, MD, study investigator and director, TIMI Biomarker Program and director, Levine Cardiac Intensive Care Unit, Brigham and Women's Hospital and associate professor, Harvard Medical School.
"Patients with elevated cTnI or whose cTnI increased in the course of 90 days were at greater risk for cardiovascular death and heart failure," Morrow adds. Previous data from the PROVE IT-TIMI 22 trial have shown that these patients with elevated cTnI appear to have the most to gain from intensive versus moderate-dose statin therapy.
Singulex has collaborated with Morrow and his group at Brigham and Women's Hospital for several years.
Click here to learn more.
[Source: Singulex]