With the implementation of Pap tests and testing for the human papillomavirus (HPV), cervical cancer rates have significantly declined. However, in recent years, a debate has emerged about the benefit of cotesting, that is Pap plus HPV together, versus HPV primary alone, leaving patients and many clinicians confused about what is the best path to monitor their cervical health.
By Damian P. Alagia, III, MD
According to the American Cancer Society (ACS), more than 14,000 women are diagnosed with cervical cancer annually, and more than 4,000 will die of the disease. In a report published in January 2020, the ACS noted that cervical cancer is the second leading cause of cancer death nationally in women 20-39 years of age, causing 10 premature deaths per week in this age group.1
While cervical cancer continues to be a significant health threat to women, the widespread use of the Pap test in the late 20th century is responsible for a significant reduction in cervical cancer. In fact, in the United States alone, the independent use of the Pap test is thought to be responsible for an 80% reduction in the incidence of cervical cancer.2 Additionally, the human papillomavirus test (HPV) has been used to check cells for infection with high-risk HPV types, some of which cause nearly all cases of cervical cancer.3 Used together, cotesting, which involves analysis of results of both Pap and HPV tests, should become the standard in women's healthcare.
To understand cotesting, a simple explanation of the screening process is helpful. For Pap tests, a clinician collects cells from the cervix and sends those cells to the laboratory for processing and inspection of cells to determine if abnormal cells are present. In addition, from that same specimen, a molecular test for HPV is performed on automated equipment to identify if the virus is present. As certain types of HPV (high-risk types) are known to be associated with cancers and high-grade precancers, physicians can use cotesting to acquire information out of one Pap vial on both the health of the cells collected for the Pap test and the presence of high-risk types of HPV.
This is why the combination of the information from these two tests is so important in understanding a woman's risks of developing cervical cancer or of having advanced cervical disease.
Despite the large number of data validating the benefits of cotesting, in recent years, a debate has emerged in the medical community about the benefits of cotesting versus HPV testing alone (also referred to as HPV primary testing), leaving patients and many clinicians confused about the best path to follow to identify cervical disease and to monitor cervical health.
Cotesting as the Most Effective Cervical Cancer Screening Tool
Two Health Trends studies conducted by researchers at Quest beginning in 2015, and then again in 2020, highlighted the importance of combining both the Pap and HPV tests to screen for cervical cancer. These studies reveal that cotesting with cytology and virology (Pap and HPV) were more likely to detect cervical pre-cancer and cancer than testing with HPV alone in women 30-65 years of age.
The first of Quest's two studies4, published in Cancer Cytopathology, a peer reviewed journal of the American Cancer Society, is believed to be one of the largest to examine the effectiveness of cotesting versus HPV testing alone for cervical pre-cancer and existing cervical cancer. This study published in 2015 was based on de-identified data of test results of approximately 8.6 million women 30-65 years of age who received concurrent Pap and HPV tests from Quest Diagnostics laboratories in the United States.
According to the analysis, 18.6% of patients with a biopsy-confirmed cervical cancer received a negative test for HPV within the prior year, compared to 12.2% that had a negative Pap test and 5.5% that had a negative co-test result (defined as both tests being negative). Put simply, HPV testing alone did not identify cervical cancer in nearly 20 in 100 of these patients. Cotesting did not do so in less than 6 in 100, a striking finding demonstrating the value of cotesting. Of 169 women with a biopsy-confirmed cervical adenocarcinoma, 26.6% received a negative HPV test within the prior year, compared to 20.7% that had a negative Pap test and 8.3% that had a negative co-test result. Additionally, cotesting identified more cases of cervical intraepithelial neoplasia grade 3 (CIN3) and more abnormal results than either Pap alone or HPV alone.
A second Health Trends study conducted in 2020 based on an even larger population of 13.6 million women in the U.S. confirmed the 2015 results, providing additional compelling evidence that HPV screening alone is less likely to detect cervical cancer and precancer than cotesting. The second study by researchers from the University of Pittsburgh Medical Center (UPMC) and Quest Diagnostics was published in 2020 in the American Journal of Clinical Pathology.5
Key findings showed, first, that the independent use of HPV or Pap testing alone failed to detect twice as many women who developed biopsy-confirmed cervical cancer within a year when compared to cotesting. The study also demonstrated that, relative to HPV or Pap testing alone, cotesting detected significantly more women who developed biopsy-confirmed adenocarcinomas, a typically aggressive form of cervical cancer, within a year.
These Quest Diagnostics Health Trends studies are significant for several reasons. Other research evaluating the performance of HPV primary has generally focused on populations with either a few thousand patients or larger patient populations that are under care in a single region or closed health system. As a result, these studies may not have the depth of data to render accurate conclusions representative of the real-world care experiences seen in the larger and significantly more heterogenous population of the United States. By comparison, the Quest/UPMC research is based on datasets that span the breadth of the country's geographies, populations and provider types. As such, this research necessarily yields far richer insights for understanding the performance of cervical cancer screening technologies in detecting this disease in women.
More Clinical Challenges with HPV Primary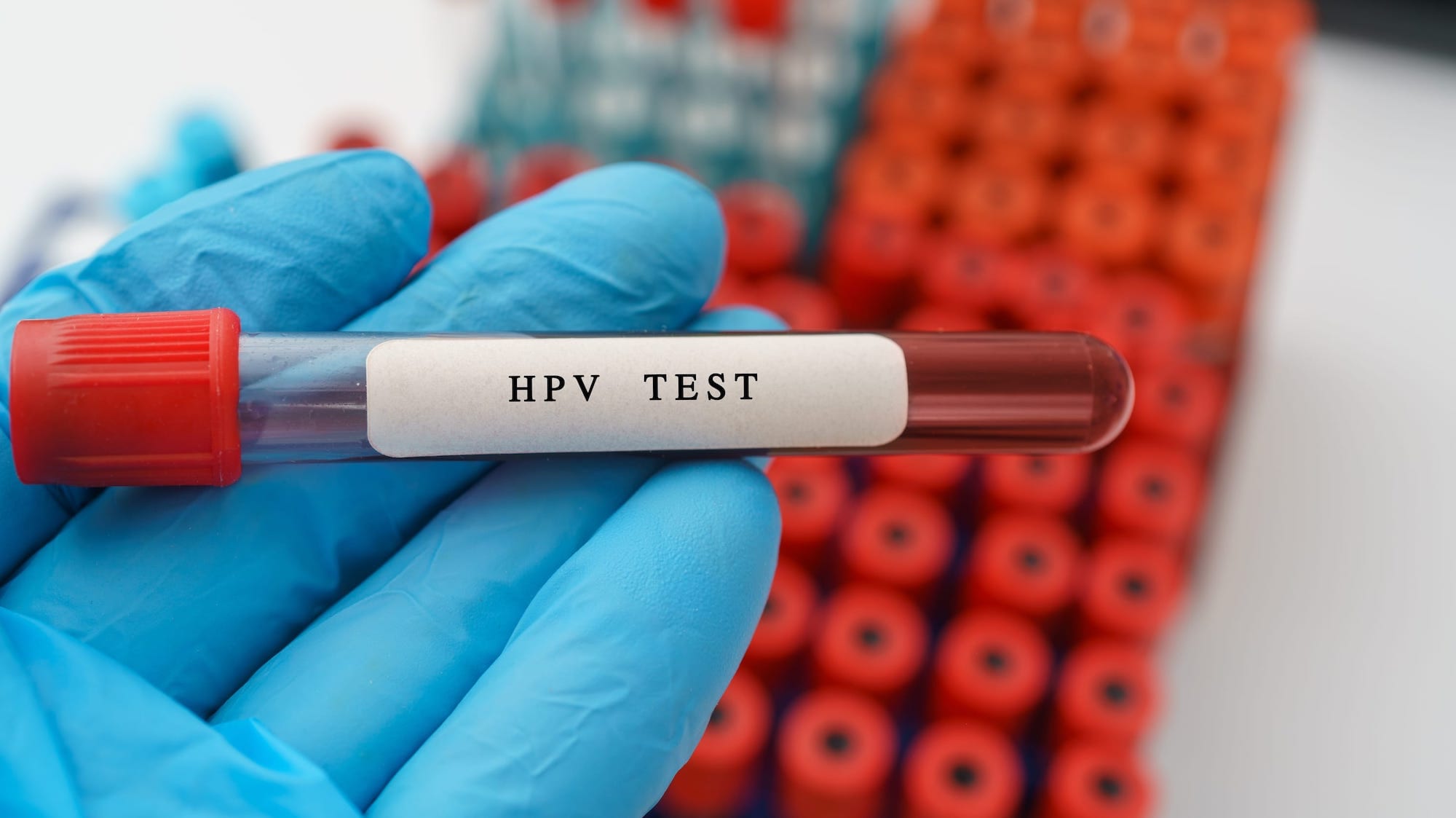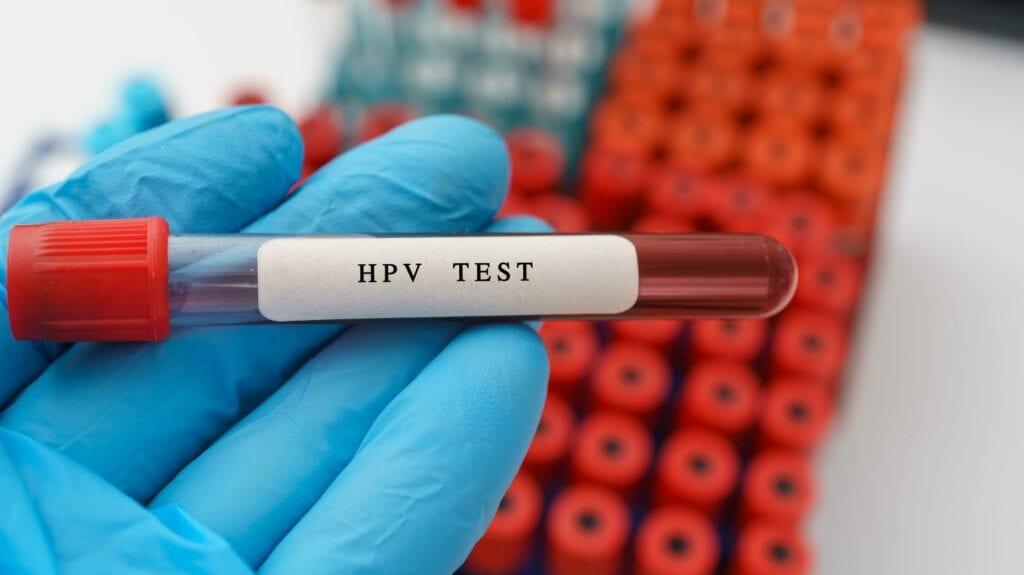 Another concern about HPV primary testing pertains to follow-on procedures — specifically, the potential for greater use of an office-based procedure known as a colposcopy, which employs a visual inspection of the cervix and is often associated with biopsy. Colposcopy is the typical follow-up diagnostic evaluation for an HPV positive test. A recent survey conducted by the National Association of Nurse Practitioners in Women's Health (NPWH) and HealthyWomen explored opinions from healthcare professionals (OB/GYNs, nurse practitioners, primary care physicians) and patients about testing for cervical cancer. 
The survey, published in Women's Healthcare: A Clinical Journal for Nurse Practitioners, found that, healthcare providers considering the use of primary HPV testing for screening patients for cervical cancer fear the possibility of more missed diagnoses (62%), more recommendations for colposcopies (61%), and more positive diagnoses with no treatment options offered to patients (58%).6
A Need for Clear Guidelines
To serve the goal of promoting cervical health, it is essential first to improve HPV vaccination rates, as well as increase women's access to screening. Finally, when those women do receive screening, it is vital to ensure they are provided with the best screening approach, which is cotesting using both Pap and HPV testing.
While it is clear cotesting provides benefit to patients, the guidelines surrounding it can be confusing and murky. Implementing more effective cervical cancer screening protocols must start with clear and consistent guidelines. Current guidelines from the American Society of Clinical Pathology (ASCP), American College of Obstetricians and Gynecologists (ACOG), and the U.S. Preventive Services Task Force (USPSTF) are aligned on the continued role of Pap testing alone or in combination with HPV testing depending on a woman's age. However, there have been recent challenges to these guidelines that question the effectiveness of co-testing versus HPV primary.
For women who may otherwise not be screened at all, there is no question that Pap testing alone or HPV primary are useful screening technologies. In resource-constrained areas, HPV primary testing can help save many lives. But it is baffling that some would expect women in the United States, one of the world's most developed countries, to acquiesce to a cervical cancer screening approach that is limited to Pap or HPV alone when a superior screening method, cotesting, is widely available.
The science is clear: cotesting is fundamentally the better screening option for women in identifying cervical precancer and cancer than Pap or HPV alone.

ABOUT THE AUTHOR
Damian P. Alagia, MD, MS, MBA, FACS, FACOG is the senior medical director for Advanced Diagnostics and Women's Health as well as the chief clinical officer for Health Systems at Quest Diagnostics. He is an experienced healthcare executive as well as an expert clinician, surgeon, and academician. A board-certified obstetrician and gynecologist, Alagia is also a fellow of both the American College of Surgeons and the American College of Obstetrics and Gynecology. He is a graduate of Georgetown University and Georgetown University School of Medicine and holds a master's degree in business and finance from The Johns Hopkins University.
REFERENCES
Key Statistics for Cervical Cancer. American Cancer Society. January 12, 2021. https://www.cancer.org/cancer/cervical-cancer/about/key-statistics.html
Siegel, R.L., Miller, K.D. and Jemal, A. (2020), Cancer statistics, 2020. CA A Cancer J Clin, 70: 7-30. doi:10.3322/caac.21590
Understanding HPV and Pap Test Results. National Cancer Institute. January 13. 2021.
Blatt, A. J., Kennedy, R., Luff, R. D., Austin, R. M., & Rabin, D. S. (2015). Comparison of cervical cancer screening results among 256,648 women in multiple clinical practices. Cancer Cytopathology, 123(5), 282–288. doi:10.1002/cncy.21544
Kaufman, H. W., Alagia, D. P., Chen, Z., Onisko, A., & Austin, R. M. (2020). Contributions of Liquid-Based (Papanicolaou) Cytology and Human Papillomavirus Testing in Cotesting for Detection of Cervical Cancer and Precancer in the United States. American Journal of Clinical Pathology, 154(4), 510–516. doi:10.1093/ajcp/aqaa074
Albright DM, Rawlins S, Wu JS. Cervical cancer today: survey of screening behaviors and attitudes. Women's Healthcare. 2020;8(3):41-46.