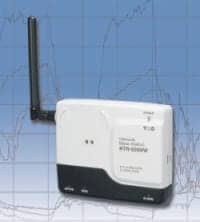 Ethernet LAN-Connected Data Collector
Automatically downloads recorded data
T&D Corp, Saratoga Springs, NY, announces the new RTR-500NW, an Ethernet LAN-connected data collector for wireless data loggers. The RTR-500NW acts as a wireless base unit for any of TandD's RTR-500 Series Data Loggers as Remote Units. The RTR-500NW automatically downloads recorded data from the remote units via a 900MHz wireless link and transmits the data via e-mail or to an FTP server, without a PC, making it possible to share and manage data over a network. The RTR-500NW can also send warning reports via e-mail or issue a warning via contact output when a remote unit has entered or recovered from a warning condition.
T&D Corp
(518) 669-9227
www.tandd.com
---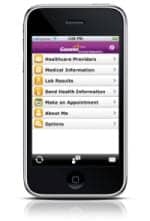 Smartphone Health Platform
Stores and manages health information
Quest Diagnostics, Madison, NJ, introduces the secure mobile health platform, Gazelle. The platform allows users to receive their Quest Diagnostics laboratory results and manage their personal health information directly from their BlackBerry, Apple iPhone, and soon, Google Android, smartphones. Gazelle offers a way to store and manage health information, including vital statistics, medical history, and provider and insurance details. Other features include the ability, in 33 states and the District of Columbia, to automatically receive Quest Diagnostics laboratory results; an optional wallet card instructing Emergency Medical Services personnel how to access Gazelle in the event of an emergency; and a mobile appointment scheduling application.
Quest Diagnostics
(800) 222-0446
www.questdiagnostics.com
---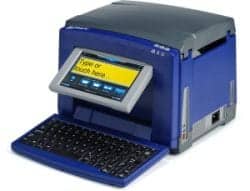 Sign and Label Printer
Two-step label printing
Brady Corp, Milwaukee, introduces its BBP31 sign and label printer. The BBP31 is an industrial 4-inch monochrome printer with a simple label design process and an extensive list of material options. The printer features two-step label printing—users can simply type their desired text and hit "print"—with additional capabilities for advanced design. It also includes "smart chip" auto-calibration supplies, which adjusts label size, fonts, and calibrates the printer. Other features include "drag and drop" editing, a database of more than 200 symbols, and various importing options. The machine prints at a rate of 3 inches per second. It can operate as a stand-alone unit or connected to a PC.
Brady Corp
(800) 541-1686
www.bradycorp.com